For Ambitious U.S. House Democrats, There's Nowhere To Go But Out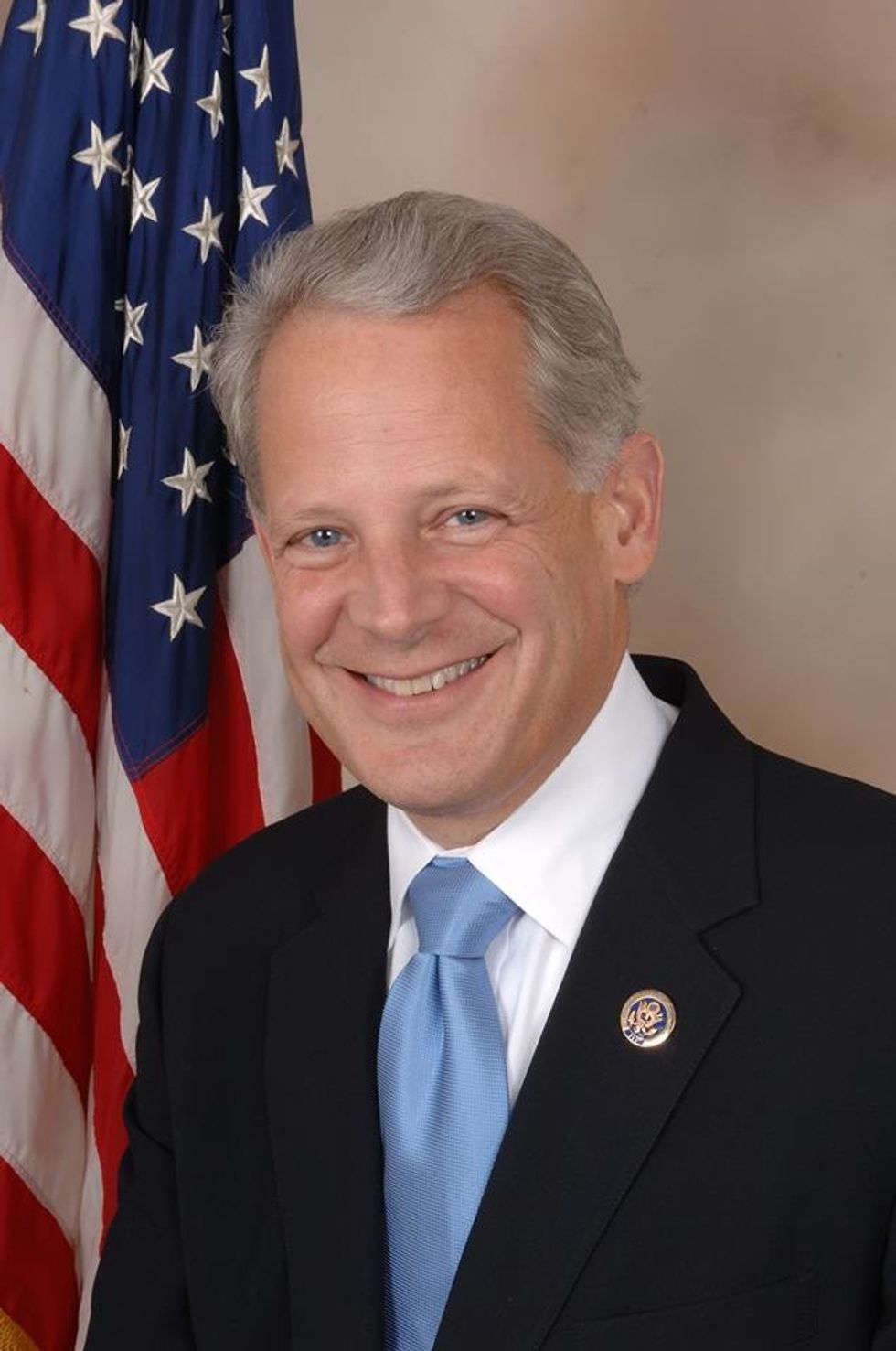 By Billy House, Bloomberg News (TNS)
WASHINGTON — Until this week, Rep. Steve Israel of New York was often named as one of the rising stars in the U.S. House Democratic leadership.
His decision to not seek re-election and to leave Congress at the end of the year is the latest reminder of how thin those ranks are getting.
For the younger, more ambitious Democrats in the House, the obstacles are significant. The Democrats most mentioned by colleagues are Caucus Chairman Xavier Becerra of California, a Hispanic lawmaker with strong policy credentials; Caucus Vice Chairman Joe Crowley of New York, a top fundraiser; and Democratic National Committee Chairwoman Debbie Wasserman Schultz of Florida, one of the most media-savvy House Democrats.
They've been waiting for years in the wings, a handful of understudies to House Minority Leader Nancy Pelosi. But she is signaling no readiness to move on and give up the leadership stage.
Even worse, Democrats find themselves languishing as the smallest House minority for their party since the late 1940s, with little realistic chance of retaking the chamber in the next few years.
Israel's announcement followed the decision by Budget Committee top Democrat Chris Van Hollen last year to seek a U.S. Senate seat in 2016. Like Israel, Marylander Van Hollen is a lawmaker who had been mentored by Pelosi and was long seen as a top aspirant to succeed her.
And still another veteran, Elijah Cummings, also of Maryland, says he hasn't decided whether he might jump into that same Senate race.
Israel said his decision to leave Congress doesn't stem, even partly, from a frustration with having to bide his time too long in lesser leadership positions. He insists he wants to pursue writing.
"To the extent there was frustration, it was about campaign finance," Israel said in an interview Wednesday. "I just couldn't spend another day asking my donors for another dollar." But just a month ago, Pelosi's office had said Israel would be in charge of shaping the House Democrats' 2016 campaign messaging. So his decision came as a surprise.
Israel responds that his planned departure now makes him "more effective" in that role, because he doesn't have to worry so much about "my own local politics and now I can take a more long range national view of messaging."
For now, House Democrats insist there are no rumblings or threats of anyone ready to challenge or take on Pelosi, 75 — the only woman to ever be speaker — even if she doesn't win back the majority next year.
Pelosi of California strongly signaled in an interview Wednesday that she intends on running again to be her party's top leader in the House next year.
"I like it here," she said.
Pelosi has been emphasizing her expectation that Democrats' chances of picking up House seats will be greatly boosted with Hillary Clinton likely topping the party's ticket in November.
But other Democrats with leadership aspirations are in the meantime left mostly to jockey under Pelosi, and bide their time in lesser jobs where their work for colleagues could produce chits down the line. In the case of Israel and Van Hollen, that wait didn't pay off in time.
One lawmaker who didn't want to be identified so he could speak candidly predicted Pelosi replacement talk would start up only if Democrats don't go from 188 seats to at least 200 in the 435-seat House — a target far lower than winning the majority, but still a 12-seat gain.
A more immediate challenge facing Pelosi and others in House Democratic leadership may be maintaining the morale of members who see a future that holds little hope for a return to the majority. Some members say that has fostered low spirits and little expectation of electoral success this fall — which they say is contributing to potential future House Democratic leaders deciding to launch pursuits elsewhere.
"The circumstances are that gerrymandering and the tamping down the votes causes members to not think we are going to win the majority any time soon," said Rep. Alcee Hastings of Florida. "That then causes people to say, what the hell, and go about their business elsewhere."
"I think members in the Democratic Party do not see us winning the majority until the mid-2020s, when places like Texas turn blue, and it will," said Hastings.
One key for how Pelosi holds onto power is that she remains the Democrats' rainmaker. She raised more than $80 million in the last two-year election cycle and isn't letting up.
But younger members haven't been able to move into the No. 2 or No. 3 jobs as Pelosi's top lieutenants, because of a bottleneck there as well.
Neither of the two other top Democrats — Minority Whip Steny Hoyer of Maryland, 76, and Assistant Democratic Leader James Clyburn of South Carolina, 75, the highest-ranking African-American member of Congress — plan to leave their jobs next session.
Israel and Van Hollen had been among the top names most often floated in recent years as potential new leaders and even successors to Pelosi as the top Democrat.
Beyond Becerra, Crowley and Wasserman Schultz, the other names mentioned most often include John Larson of Connecticut and Diana DeGette of Colorado.
Larson disputed in an interview Wednesday that there is any frustration with the logjam in the form of Pelosi, Hoyer and Clyburn.
"There's no shortage of talent on the bench. It's just that we have three leaders who have been there that everybody respects," he said.
Echoing Hastings, he said, "I think if you look at who the culprit is in all of this, you have to say it's redistricting" that favors Republican candidates. He said the Democratic National Committee and the National Governor's Association are more to blame for losing statehouses, where congressional maps are drawn.
For now, Larson, Israel and Pelosi aren't conceding that the House Democratic leadership bench is getting thinner.
"The bench has expanded. It's just getting younger," said Larson. He and others tick off the names of such newer generation members as Tulsi Gabbard of Hawaii, Joseph Kennedy of Massachusetts, Beto O'Rourke of Texas, and Ben Ray Lujan of New Mexico. Lujan is the current Pelosi-selected chairman of the Democratic Congressional Campaign Committee, a post previously held by Israel and Van Hollen before him.
"We have tremendous talent and have plenty of options, but there's a steady stream of members here," Pelosi said.
©2016 Bloomberg News. Distributed by Tribune Content Agency, LLC.
Photo: Steve Israel via Facebook