For 'Routine' Mass Shooters, We Need Tougher Sentencing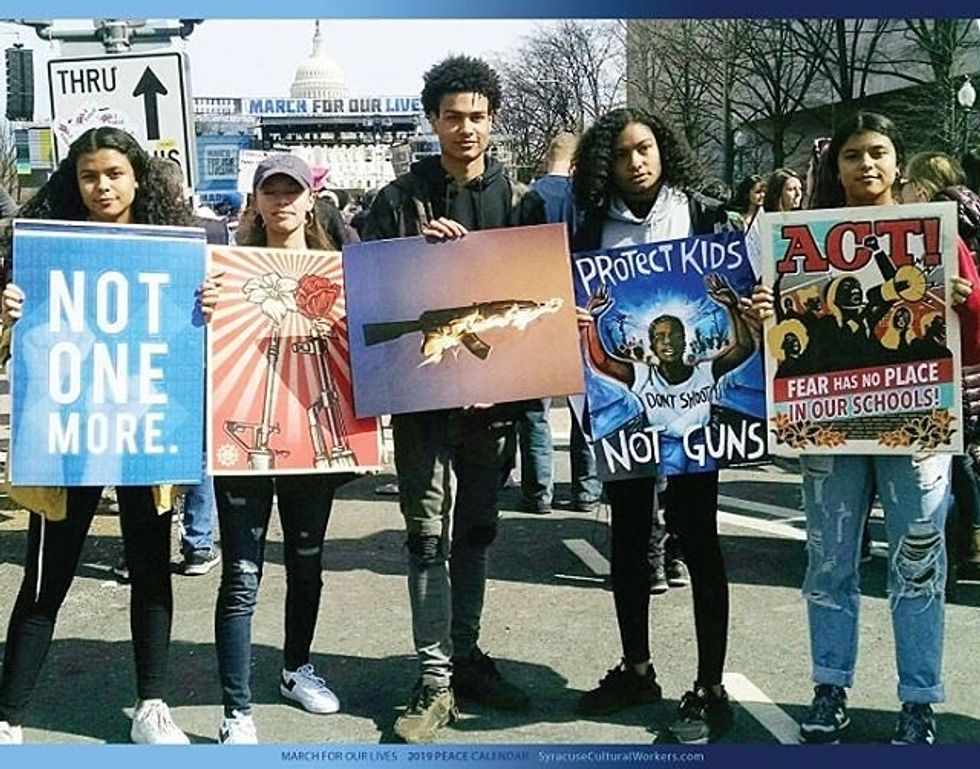 MOBILE, Alabama — The heat and humidity have been unrelenting here, but late August nevertheless ushered in one of the region's most popular pastimes — high school football. That cherished tradition, unfortunately, brought with it an episode of one of the nation's most frustrating plagues: a mass shooting.
On Aug. 30, gunfire erupted at a high school game at a stadium near downtown, wounding 10 people, all between the ages of 15 and 18, according to Mobile law enforcement officials. They have arrested a 17-year-old and charged him with several counts of aggravated assault.
The term "mass shooting" usually conjures up carefully planned rampages by violent racists or deranged loners. But the more prevalent mass shooting — some experts include any incident in which four or more people are wounded — is not a carefully planned attack but rather a more spontaneous outbreak of violence that kills or maims many beyond the intended target.
Those more impetuous shootings claim more lives, but they claim far less of the public's attention. The malevolent racist who targets immigrants and the unrepentant white supremacist who targets black churchgoers are easy foils for progressive activists and lawmakers, who can point to the repugnant rhetoric of a president who emboldens the haters. But those activists and lawmakers are less comfortable confronting the routine gun violence that is the scourge of too many poor neighborhoods.
The El Paso shooter allegedly sought to kill brown people, as the Charleston church shooter wanted to ignite a "race war" by killing black worshippers. Their motives were as vile as their deeds and deserved the widespread condemnation they received. But in Chicago, New Orleans, Baltimore and even smaller cities such as Mobile, black and brown victims die frequently from guns pointed by black and brown assailants.
In April, Mobile Public Safety Director James Barber noted the disproportionate impact of gun violence on black residents. "In 2018, as many as 90 percent of our victims (were) in the African American community, as well as 90 percent of the shooters," he said. Nationwide, according to the Centers for Disease Control and Prevention, homicide is the leading cause of death for black males between 12 and 19, and guns are usually the weapons.
Those crimes, too, deserve attention — press conferences, blaring headlines, protest marches, policy debates. Lawmakers and gun control activists should press for restrictions on high-capacity magazines, a ban on assault-style weapons and more extensive background checks for gun sales. But they should also press to curb the overall number of firearms in the country — perhaps through aggressive and well-funded buyback programs. That would be more likely to curb the shootings that plague poor communities.
There are simply too many firearms loose in the land. According to the latest Small Arms Survey, conducted by the Graduate Institute of International and Development Studies in Geneva, there are approximately 393 million civilian-owned firearms in the U.S. The population is about 329 million, which means there is a firearm for every man, woman, child and baby — with several million left over. The U.S. accounts for about 4 percent of the world's population but about 46 percent of civilian-owned guns. That helps explain why our rate of gun homicides is much higher than in any other advanced country in the world. (The rate of suicide by gun is also appallingly high in the U.S. Most gun deaths in the U.S. are self-inflicted.)
But there is another, less-popular tactic that has to be part of any program of curbing gun violence: serious prison time for offenders. That means harsh sentences not only for the racists and xenophobes who commit hate crimes but also for the gang-bangers and revenge-seekers who shoot up playgrounds and kill bystanders over a petty beef.
Yes, our prisons are overpopulated. Yes, mass incarceration for nonviolent offenses has wreaked havoc on black households across the country. But violent crimes deserve harsher sanctions. That ought to be the policy prescription coming not only from law-and-order Republicans but also from Democrats who want to protect law-abiding residents in poor and working-class neighborhoods.
Black lives matter — whether they are abruptly cut short by reckless police officers or violent racists or black teenagers trying to be gangstas.