For The First Time, Most Members Of Congress Are Millionaires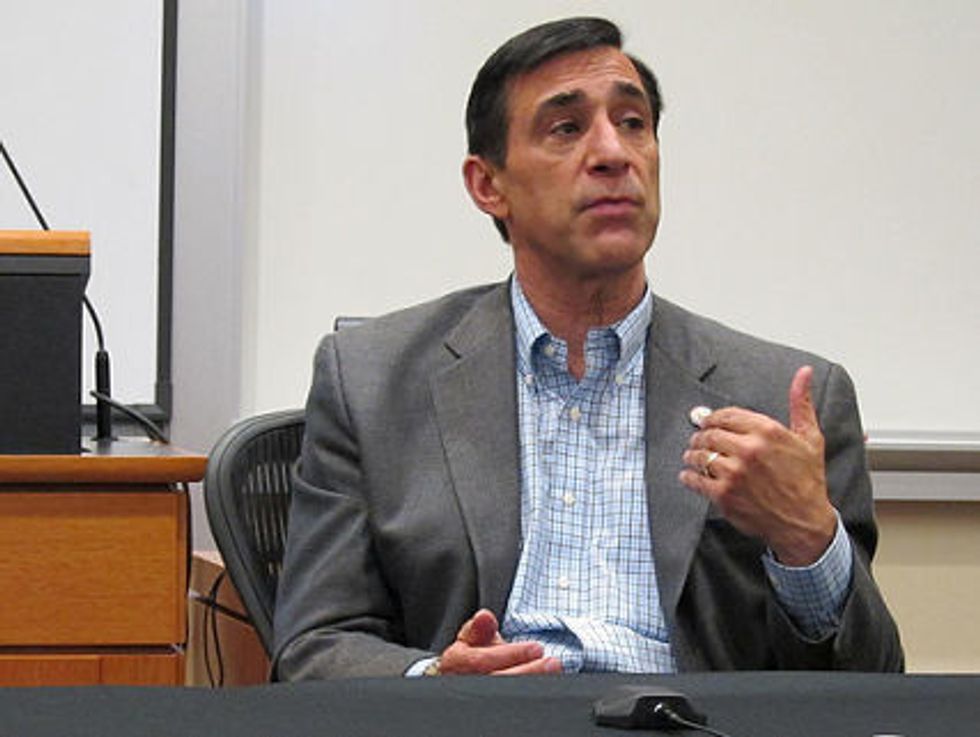 Why has Congress let emergency unemployment insurance expire for first time ever during a long-term unemployment crisis?
Maybe their wealth is insulating them from reality.
For the first time ever, the majority of congressmembers and senators — 268 of 534 — have more than $1 million in personal wealth, according to the Center for Responsive Politics. The median net worth of a member of the legislative branch as of last May's filing deadline was  $1,008,767 — up from $966,000 the year before. In 2010, the median net worth of an American family was $77,3oo — before the Great Recession, it peaked at $126,400.
Senators are significantly more wealthy on average than members of the House, even without multimillionaires John Kerry, who became Secretary of State, and Frank Lautenberg, who passed away last year. The median wealth of a member of the upper house is $2.7 million, compared to $896,000 in the lower house.
Little difference in wealth separates the two parties.
However, the richest man in Congress is in the House of Representatives. With a net worth estimated at $464,115,018, Rep. Darrell Issa (R-CA) is worth more than several hundred of his colleagues combined.
The two poorest members, Rep. David Valadao (R-CA) and Rep. Alcee Hastings (D-FL), are both in debt.
This spreadsheet breaks down each member by minimum and maximum worth, as indicated by their filings.
The report also analyzes the members' investments and found that most are putting their money into real estate, securities and investments, commercial banks, oil and gas and finance companies.
Despite the extraordinary wealth, members of Congress are still expected to spend three to four hours a day fundraising, as an average winning candidate for the House spends about $1.7 million on a campaign, while a victorious Senate candidate spends on average about $10.7 million.
Photo: stanfordsis via Flickr