Former Ambassador: Why Trump Parley With Putin Is 'Dangerous'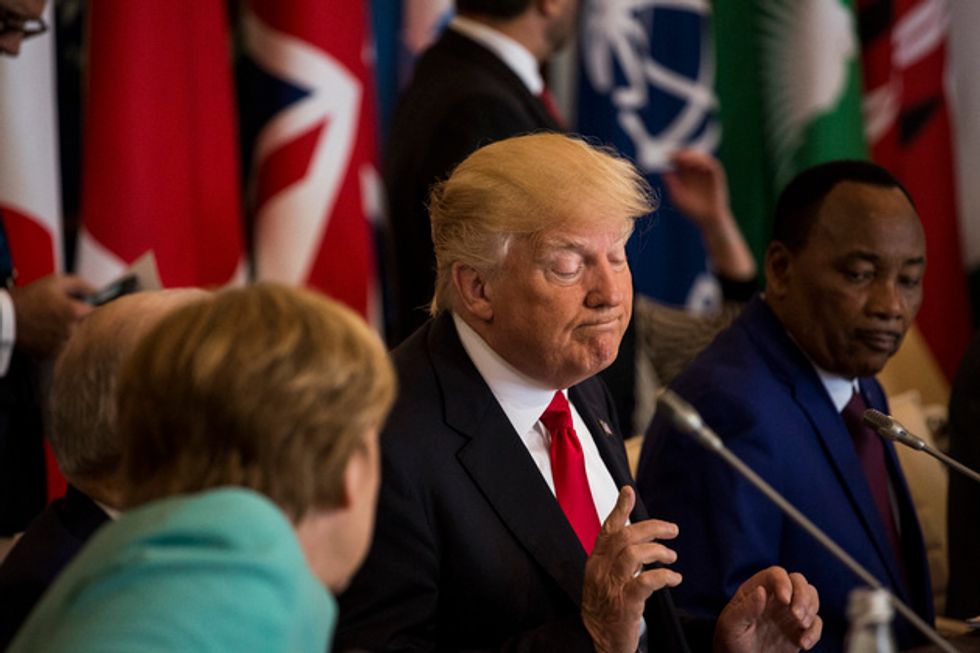 Reprinted with permission from AlterNet.
Michael McFaul, the former United States Ambassador to Russia, on Sunday slammed Donald Trump for declaring the European Union a "foe," arguing it's "not in America's national interest" to antagonize its closes allies.
Trump on Sunday called the E.U. a "foe," prompting a response from European Council President Donald Tusk.
"America and the E.U. are best friends," Tusk wrote on Twitter. "Whoever says we are foes is spreading fake news."
Speaking with MSNBC, McFaul tore into Trump's comment.
"It's ridiculous," McFaul said. "I hate to be undiplomatic as a former diplomat. It goes to show what we were talking about. He doesn't read what—the talking points. There is no way to call the European Union a foe of the United States of America. That is not in America's national interest."
McFaul went on to call Trump's remark "deeply disappointing."
The former ambassador also explained Putin's strategic advantage over Trump.
"[Putin] has met Clinton, Bush, Obama, and now President Trump," McFaul said. "All the issues that you have just been discussing, he has been working on for years. So he knows the details of Syria. He knows the details of Ukraine. By the way, he also knows the details of how to interfere in an American election. Whereas President Trump, he has only been at this for a year and a half. he does not know these details. Therefore, that one-on-one meeting, I think, is rather dangerous for President Trump."
Watch below:
Elizabeth Preza is the Managing Editor of AlterNet. Follow her on Twitter @lizacisms.