Former CIA Director: Trump Campaign Collusion 'Quite Evident'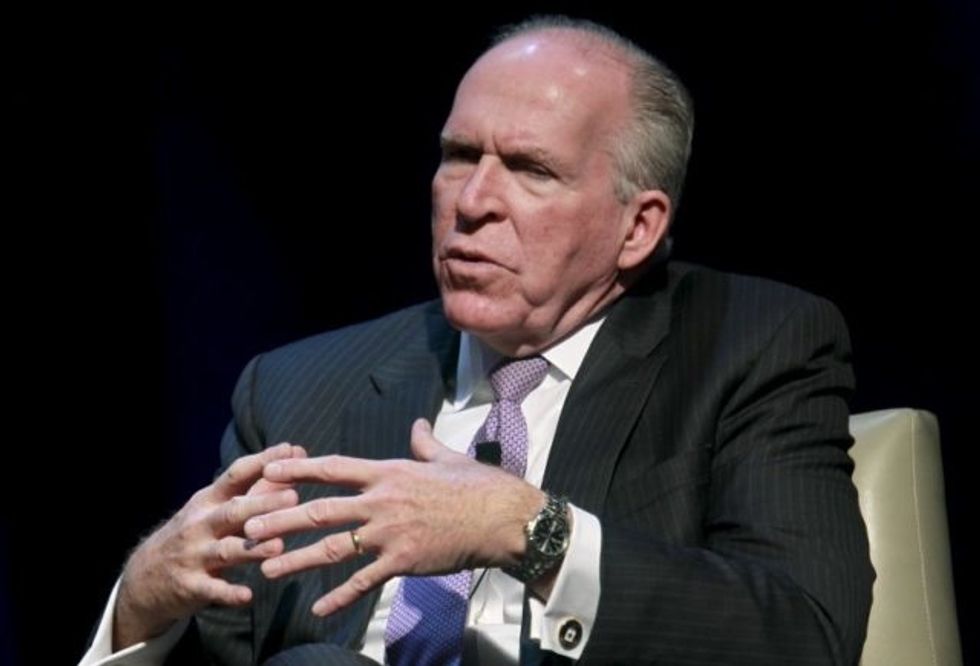 Reprinted with permission from Shareblue.
Now that close Trump adviser Roger Stone has been indicted, former CIA director John Brennan is more convinced than ever that Robert Mueller's investigation will prove damning for Trump.
Brennen said Friday that he thinks it's "quite evident" the Trump campaign colluded with Russia to influence the 2016 election, that this collusion may have "gone to the very top" to Trump himself, and that it could even rise to the level of "criminal conspiracy."
"There was an extensive effort to try to influence the outcome of the [2016] election that involved the Russians, that involved U.S. persons, and that may have gone to the very top of the Trump campaign," Brennan said during an appearance on MSNBC's "Morning Joe."
"I defer to the special counsel's office to make the determination about what they did crossed that threshold from collusion — which I think is quite evident — to criminal conspiracy," he said.
Brennan also speculated that more indictments are on the way, and noted that Trump and his family members have a "fair amount" of vulnerability to being indicted.
"It's whether or not it's past that threshold that is going to lead then to an indictment of individuals that are close to Mr. Trump, that are part of his family, or others," Brennan said.
Stone's indictment is just the most recent arrest stemming from Mueller's investigation. Stone is the 34th person facing an indictment, and one of half a dozen people who were close to Trump or served as high-level officials in the Trump campaign.
Trump's campaign chairman (Paul Manafort), deputy campaign chairman (Rick Gates), foreign policy adviser (George Papadopoulos), first national security adviser (Michael Flynn), and longtime attorney and fixer (Michael Cohen) have all pleaded guilty to various felonies, and all cooperated in one way or another with the Mueller investigation.
Despite initial denials from Trump, his campaign is known to have made more than 100 contacts with officials linked to the Russian government.
As Brennan said, collusion is quite evident indeed — and the only question is just how far it went.
Published with permission of The American Independent.