Former Defense Secretary Mattis Throws Shade On Trump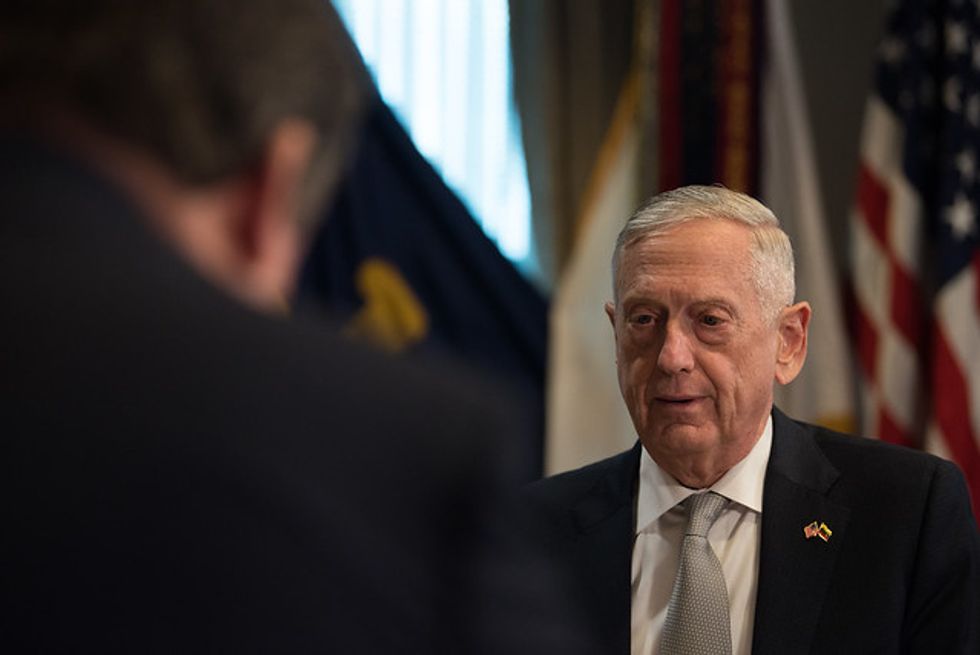 In his first major comments since resigning from the Trump administration last year, former Secretary of Defense James Mattis took several veiled swings at his former boss for damaging many international relationships.
In excerpts from his new book, obtained by The Wall Street Journal, Mattis reflects on his time under Trump and offers a warning that if the U.S. continues to show disrespect for its allies, it will "occupy an increasingly lonely position, one that puts us at increasing risk in the world."
"Using every skill I had learned during my decades as a Marine, I did as well as I could for as long as I could," Mattis wrote. "When my concrete solutions and strategic advice, especially keeping faith with our allies, no longer resonated, it was time to resign, despite the limitless joy I felt serving alongside our troops in defense of our Constitution."
In December, Mattis quit the administration over Trump's announcement that he was withdrawing U.S. troops from Syria despite his Cabinet secretary's advice. Mattis was in favor of continuing America's presence in the region, but Trump ultimately made a decision that was intended to please Russia.
While the retired four-star general does not criticize his former boss directly in the excerpts, many of his comments are clearly directed at Trump.
"Nations with allies thrive, and those without them wither," Mattis wrote. "Alone, America cannot protect our people and our economy." During the past two and a half years, Trump has alienated and attacked many U.S. allies, including threatening tariffs on German and Japanese cars and French wine. However, Trump's most tumultuous relationship has been with Mexico, calling the country an "abuser" of the U.S. and demanding that it pay for his racist border wall. At the same time, he has cuddled up with hostile enemies, including Russia and North Korea.
But Mattis also hit Trump where it hurts: his social media habits.
"At this time, we can see storm clouds gathering. A polemicist's role is not sufficient for a leader. A leader must display strategic acumen that incorporates respect for those nations that have stood with us when trouble loomed," Mattis said in another excerpt, likely referring to Trump's Twitter rants.
Since Trump took office, the global opinion of the U.S. has free fallen and favorable views of the U.S. have hit historic lows, according to the Pew Research Center.
Published with permission of The American Independent.