Former Defense Chief Mattis Issues Devastating Rebuke To Trump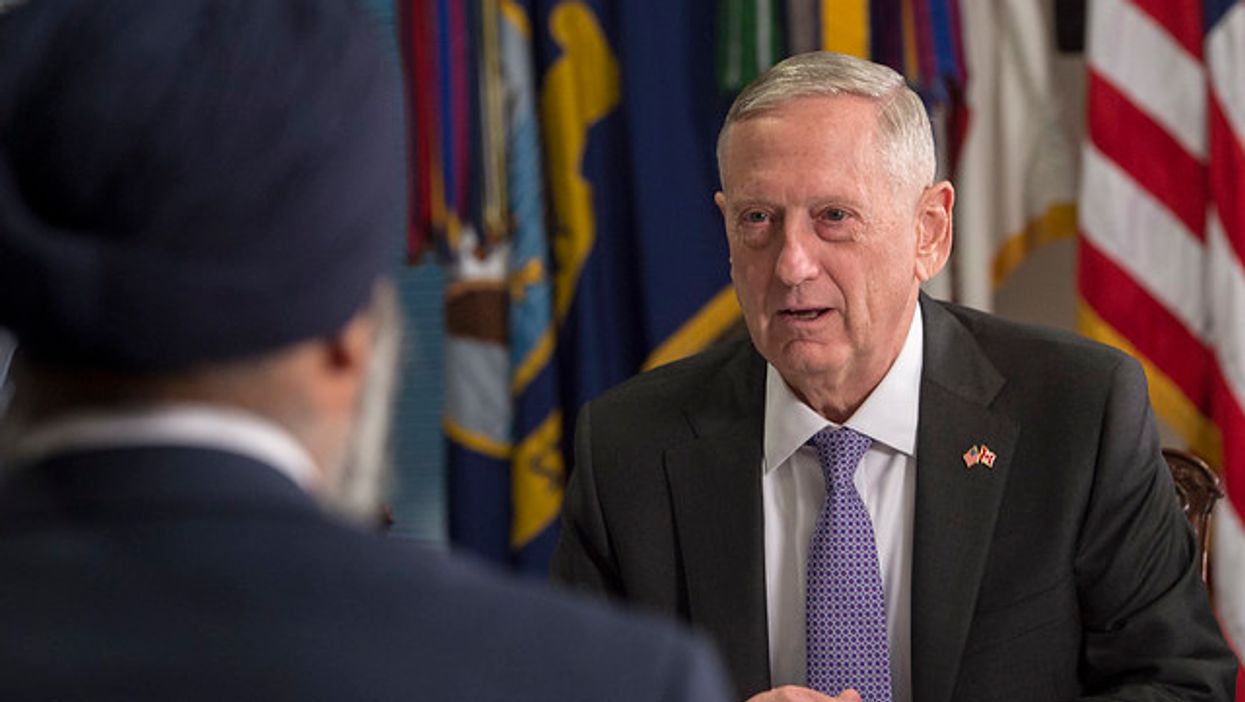 Reprinted with permission from Alternet
Former Defense Secretary James Mattis wrote a stern takedown of President Donald Trump's recent actions published on Wednesday, saying he is "angry and appalled" and that the commander in chief isn't even trying to bring the country together.
"Donald Trump is the first president in my lifetime who does not try to unite the American people—does not even pretend to try," Mattis said in a statement published by The Atlantic. "Instead he tries to divide us. We are witnessing the consequences of three years of this deliberate effort. We are witnessing the consequences of three years without mature leadership. We can unite without him, drawing on the strengths inherent in our civil society. This will not be easy, as the past few days have shown, but we owe it to our fellow citizens; to past generations that bled to defend our promise; and to our children."
---
He was particularly aghast at the White House's photo-op on Tuesday in front of St. John's Church. Prior to the president's short walk over to the building, federal law enforcement aggressively cleared the peaceful protest that had continued all day in Lafayette Park.
Mattis explained:
When I joined the military, some 50 years ago, I swore an oath to support and defend the Constitution. Never did I dream that troops taking that same oath would be ordered under any circumstance to violate the Constitutional rights of their fellow citizens—much less to provide a bizarre photo op for the elected commander-in-chief, with military leadership standing alongside.
He also rejected the militaristic language Trump and his administration have used to respond to the protests triggered by the killing of George Floyd:
We must reject any thinking of our cities as a "battlespace" that our uniformed military is called upon to "dominate." At home, we should use our military only when requested to do so, on very rare occasions, by state governors. Militarizing our response, as we witnessed in Washington, D.C., sets up a conflict—a false conflict—between the military and civilian society. It erodes the moral ground that ensures a trusted bond between men and women in uniform and the society they are sworn to protect, and of which they themselves are a part. Keeping public order rests with civilian state and local leaders who best understand their communities and are answerable to them.
Even though there hase been some disturbing criminality along with the protests, Mattis wisely noted: "We must not be distracted by a small number of lawbreakers. The protests are defined by tens of thousands of people of conscience who are insisting that we live up to our values—our values as people and our values as a nation."
When Mattis served in Trump's Cabinet, he was widely viewed as a stabilizing force who could keep the president's worst instincts in check. He eventually left the administration at the end of 2018. He submitted a resignation letter, but Trump seemed to push him out more quickly than Mattis had planned. Since then, many have repeatedly called for Mattis to speak out against Trump, believing he may one of the few voices who could cut through the partisan divides that define most reactions to the president's divisive actions. Others have critiqued this view, arguing that Mattis' speaking out would do little to break the GOP's Trump fever and that the veneration of the former Defense secretary exaggerates his virtues.