Angered By Coverage Of Mattis Resignation, Trump Speeds Departure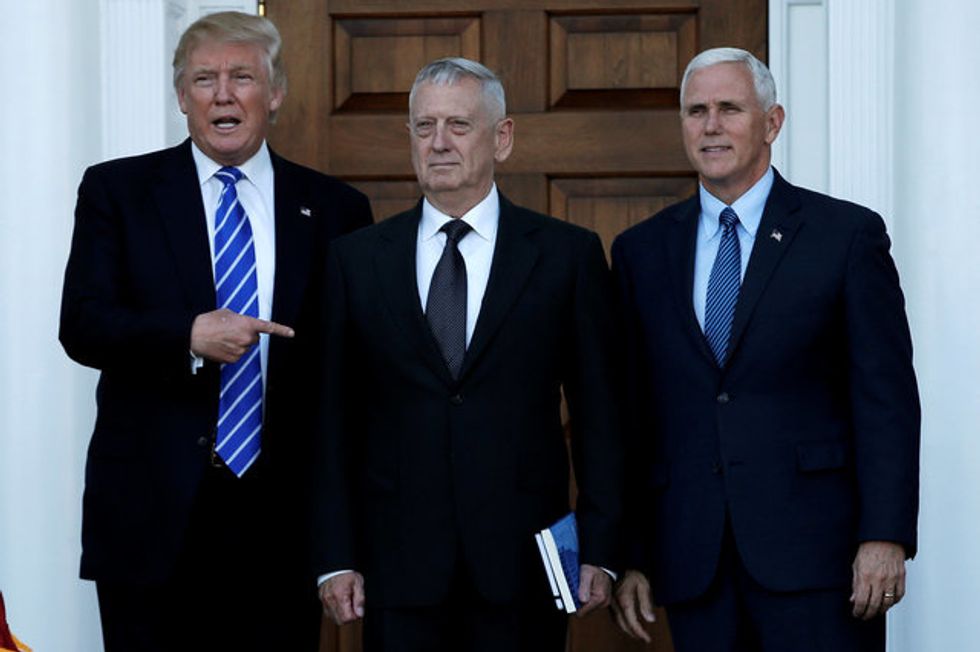 Infuriated over Defense Secretary James Mattis' scathing letter of resignation, President Trump declared on Sunday that the defense secretary would be out of office two months before his planned February departure. Trump said he will replace Mattis almost immediately with Deputy Defense Secretary Patrick Shanahan, a former Boeing executive with little government experience and few qualifications.
Military commanders were reportedly stunned by Trump's sudden move, which further destabilizes the Pentagon and service branches as they try to manage withdrawals from Syria and Afghanistan. But rather than consider the impact of an abrupt change in leadership, Trump pushed Mattis out in reaction to coverage of the resignation letter, as senior administration officials told the Washington Post. The president reportedly was keen to embarrass the widely respected Mattis, whom he suspected of encouraging negative stories about the Trump White House.
Typically, Trump didn't inform Mattis himself of the decision to speed up the defense secretary's removal from office. Instead, the Post reported, he peevishly told Secretary of State Mike Pompeo to call the defense secretary and inform Mattis of his decision.
Concluding what had long been a tense relationship, Mattis quit in protest last Thursday after Trump announced the withdrawal of U.S. troops from Syria — despite strong objections from the defense secretary and others. (Brett McGurk, the U.S. special envoy to the international coalition fighting the Islamic State, also resigned to protest the Syria decision.)
His replacement Shanahan, a mechanical engineer by training, has few relevant qualifications for a job that requires diplomatic and political skill. One acquaintance described him as "provincial" and "fairly right-wing," but more importantly he is also said to have learned how to flatter Trump. Although absence of qualifications is usually no bar to a place in Trump's cabinet, Shanahan probably will not be submitted for Senate confirmation as defense secretary. Administration officials have said that the search for a new defense secretary will begin immediately.
IMAGE: President-elect Donald Trump (L) and Vice President-elect Mike Pence (R) greet retired Marine General James Mattis in Bedminster, New Jersey, U.S., November 19, 2016. REUTERS/Mike Segar/File Photo