Former Intel Director Rebukes Trump 'Assault' On Justice Department
@EricBoehlert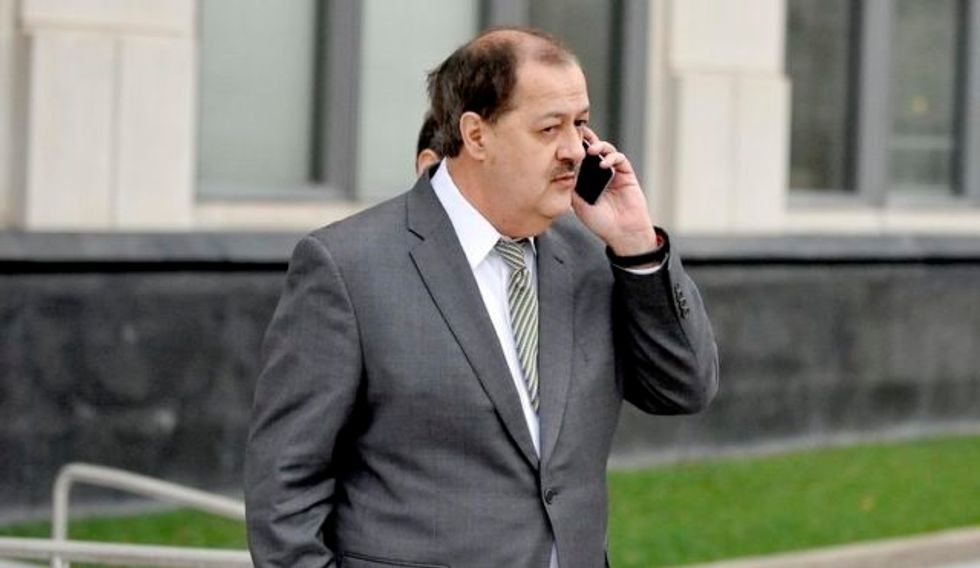 Reprinted with permission from Shareblue.com
Warning about the grave Constitutional consequences of Trump trying to turn the FBI into his private police force, and using it to launch political investigations, former Director of National Intelligence James Clapper stressed that the new developments pose a threat to American democracy.
"That's actually a very disturbing assault on the independence of the Department of Justice," said Clapper on CNN Monday morning. "I think when this president, or any president, tries to use Department of Justice as a kind of private investigatory body, that's not good for the country."
Appearing on MSNBC Monday morning, former Acting Attorney General Sally Yates agreed with Clapper's ominous assessment: "What we're seeing here is the President has just taken his all-out assault on the rule of law to a new level. And this time he is ordering up an investigation of the investigators who are examining his own campaign."
Clapper also urged viewers not to be distracted by Trump's smokescreen and his wild, unsubstantiated claims about being the target of some sort of Deep State initiative.
"This is not about spying on his campaign. It's about what the Russians are doing," said Clapper. "Were they attempting to infiltrate the campaign? That's the concern."
Clapper's warning came after Trump's unhinged weekend Twitter outburst, where he waded even deeper into wild, hollow claims about how President Barack Obama's Justice Department targeted Trump for political reasons.
"I hereby demand, and will do so officially tomorrow, that the Department of Justice look into whether or not the FBI/DOJ infiltrated or surveilled the Trump Campaign for Political Purposes – and if any such demands or requests were made by people within the Obama Administration!" Trump wrote.
Trump's bizarre premise it seems is that during the 2016 campaign, the FBI somehow should have been forbidden from following leads of Russian interference if the leads led them directly to the Trump campaign, which they reportedly did.
It all harkens back to the winter of 2017 when, after taking office, one of the first signature lies of Trump's term was his outlandish, completely unfounded allegation that President Obama had ordered Trump Tower be wiretapped during the 2016 campaign.
The conspiracies remain a purposeful distraction, Clapper suggests. "The important thing here is a foreign nation, particularly an adversary, was trying to influence a political campaign, and that's not good for the country."