Former Mexican President Vicente Fox Says America Has Gone Back To The Days Of 'Gringo Feo' — The Ugly American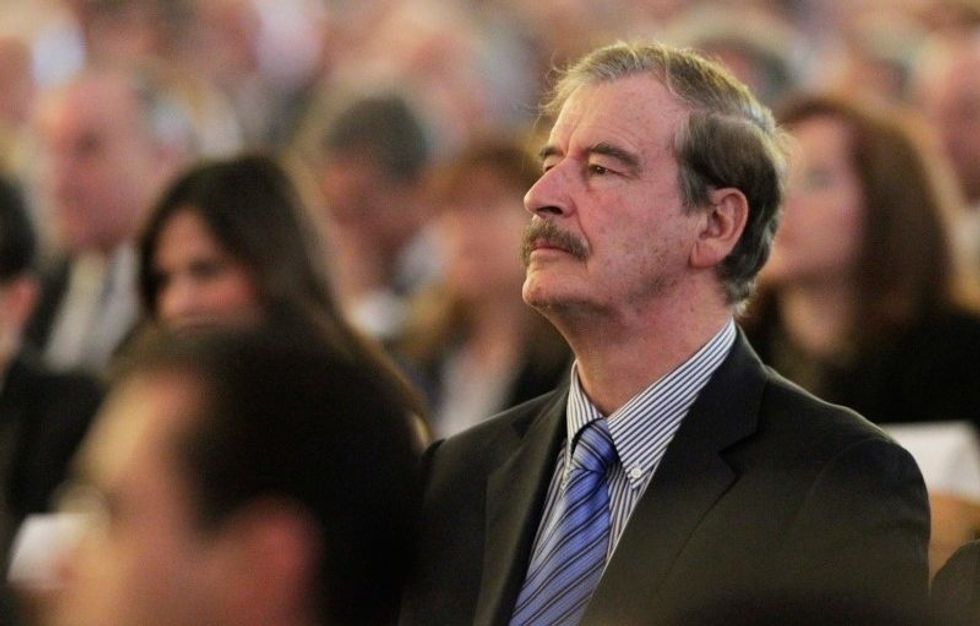 In an appearance on MSNBC's Morning Joe Wednesday, former Mexican President Vicente Fox said that America was in the midst of a demagogic, populist presidential campaign, recalling the old days of "Gringo Feo" — the Ugly American.

Relations between the two nations have fluctuated slightly during Obama's two terms in office — especially in 2010, after Arizona passed a "show me your papers" law giving police the authority to check anyone's immigration status — though on the whole Mexican citizens have reacted favorably when asked about the United States in recent years: surveys in 2013, 2014, and 2015 all found that more than 60 percent of Mexicans approve of their northern neighbor, according to the Pew Research Center's Global Indicators Database.
Donald Trump, on the other hand, is viewed favorably by just 2 percent of Mexicans, according to a recent poll by the daily El Financieroas reported in the Miami Herald this week.
Writing for the Herald, Andreés Oppenheimer examined the possibility that Trump's recent visit to Mexico, the final nail in the political coffin of unpopular Mexican president Enrique Peña Nieto, "may resurrect Mexico's anti-American revolutionary nationalism and hurt the United States for years to come":
Mexico' leftist populist opposition candidate for the 2018 elections, Andres Manuel Lopez Obrador, is already telling his cheering audiences that, if he wins, Mexico will no longer be a U.S. "colony" — much like what the Venezuelan and Cuban regimes tell their people every day.

Eduardo R. Huchim, a columnist with the daily Reforma, suggested that Peña Nieto could tell Trump that, if he wins, Mexico "will end its anti-drug cooperation" and "immediately revise the state of U.S. investments and transactions in this country."

Peña Nieto "has unleashed a wave of nationalist fervor" in Mexico, wrote political scientist Jose Antonio Aguilar Rivera in Nexos magazine. He added that "the symbolic implications" of Trump's visit with its "images of surrender, of blindness, are enormous."
Fox's "ugly American" reference recalls the days of Dwight Eisenhower, who forced more than a million of Mexican-Americans, including some citizens, out of the country as part of his anti-immigration "Operation Wetback," which Trump cites favorably often.
For Mexicans, a Trump presidency would not only upset the good feelings between the two nations during the Obama years — it would also mean a reversion to the United States as bully superpower, and a possible political re-alignment under a new wave of populist and nationalist politics.
Photo: Former President of Mexico Vicente Fox attends a religious service of the late Lorenzo Zambrano in San Pedro Garza Garcia, on the outskirts of Monterrey in this May 14, 2014 file photo. REUTERS/Daniel Becerril