Former Reagan Attorney General Urges Republicans To Defend Mueller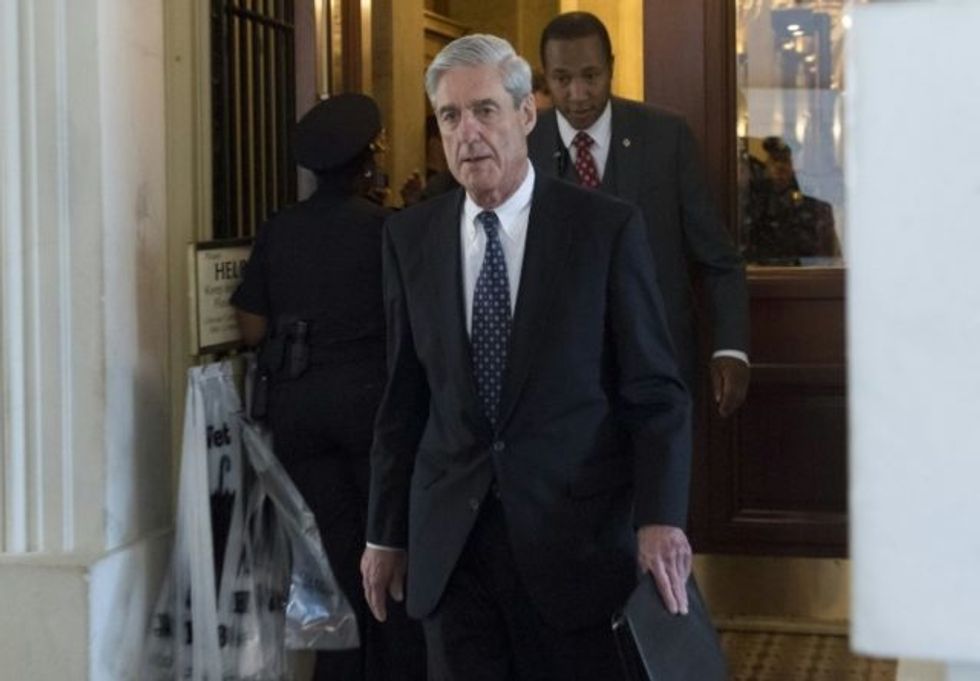 Reprinted with permission from Shareblue.com
A former attorney general for two Republican presidents penned a powerful op-ed this weekend defending special counsel Robert Mueller and calling out his fellow Republicans for their attacks on law and order.
In the op-ed, Dick Thornburgh — who served as attorney general under presidents Ronald Reagan and George H.W. Bush — called it "disconcerting" to see "the unfair attacks on the Justice Department" being lobbed by Trump and his allies.
These attacks "erode public confidence and corrode the integrity of a core principle of our country," Thornburgh wrote in the Washington Post.
"Our country must not let hyperpartisanship diminish the rule of law. That is not who we are, and it isn't what we should ever become," he warned.
Thornburgh specifically called out Trump and Rudy Giuliani by name, referring to their comments about Mueller as "regrettable and undeserved."
He noted that Giuliani, a former U.S. attorney, accused Mueller this week of trying to "frame" Trump, echoing Trump's own attempts to discredit the Russia probe by accusing Mueller of leading a "witch hunt" and calling the investigation a "hoax."
"Those comments are the antithesis of who Mueller is and how he operates," Thornburgh wrote.
He went on to forcefully defend the special counsel, noting that Mueller's years of experience as head of the DOJ's criminal division and as a former FBI director "leave no doubt as to his ability to evenhandedly conduct significant investigations."
"He is serious but not sensational and loyal to the rule of law," Thornburgh wrote, adding that "Mueller is the right person to investigate Russia's apparent assault on our democracy."
Thornburgh also called on his fellow Republicans to take action to protect Mueller's investigation and defend the rule of law from Trump's relentless attacks.
Lawmakers "must stress unambiguously their support of the role of the special counsel and guard his right to pursue this investigation in a fair and impartial manner," he wrote. "Through whatever means members of Congress deem appropriate, they must defend the rule of law and the integrity of the special counsel's mission."
Thornburgh's op-ed comes amid an escalating smear campaign, led by Trump and his allies, aimed at undermining the legitimacy of the Russia investigation and those in charge of conducting it.
Apparently fearing what the probe will uncover, Trump has chosen to go after the investigators since he can't defend against their damning findings.
Most recently, Trump and his allies invented a story about the FBI sending a "spy" to infiltrate his presidential campaign, in what was clearly an attempt to try to delegitimize the entire investigation.
Even after his lies were publicly smacked down by members of his own party, Trump has continued to peddle the conspiracy theory to the American public.
Trump has also signaled in recent days that he believes he has absolute authority over all federal investigations, asserting in a confidential memo that he has the power to shut down the Russia probe and even pardon himself if he wants to.
In the memo, Trump's legal team also claimed that it would be impossible for him to obstruct justice "by virtue of his position as the chief law enforcement officer."
While a few Republicans have spoken out, most have remained silent or even joined Trump in his assault on law enforcement agencies and institutions.
Thornburgh pointedly reminded Republicans that they have to stand up for the rule of law if they want to claim to be the party of "law and order."
"As John Adams said, our country is 'a government of laws, and not of men.' This founding principle of our democracy must be protected. We will be remembered by what we say and what we do in this challenging time in America's history," he wrote.
And for many Republicans, they'll also be remembered for what they didn't do.
Published with permission of The American Independent.