Former RNC Chairman Blasts CPAC Boss For Defending Racism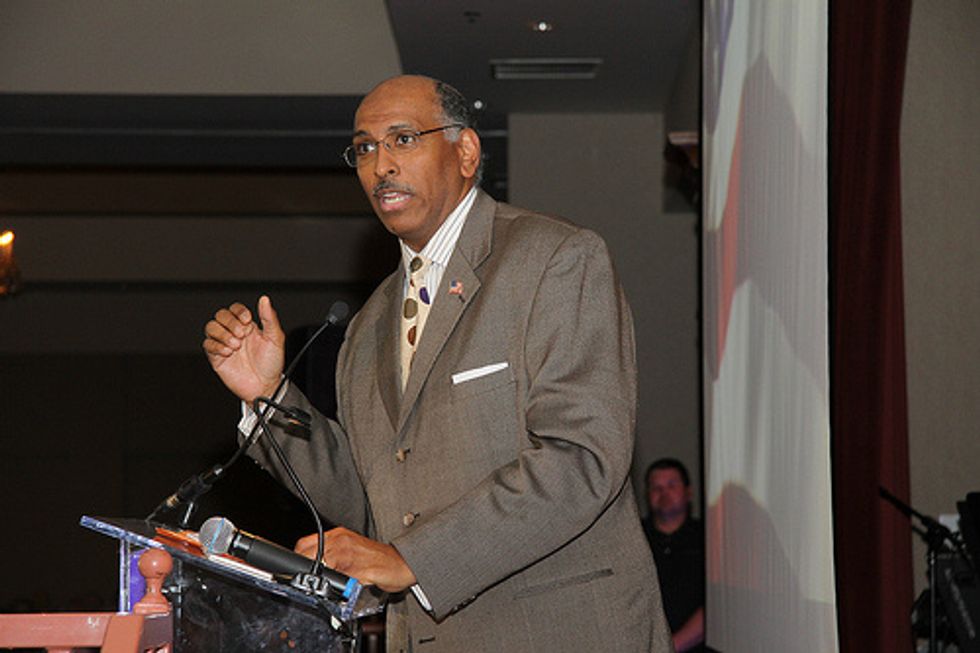 Reprinted with permission from Shareblue.com
Former RNC Chairman Michael Steele had a fiery exchange on Saturday with Matt Schlapp, the head of the Conservative Political Action Conference (CPAC), after another CPAC official made a very public — and very racist — remark about Steele at the annual gathering of far-right ideologues.
While speaking at CPAC's Ronald Reagan dinner on Friday night, CPAC communications director Ian Walters told the crowd that Steele had only been chosen to lead the RNC because he's black.
"In a little bit of cynicism, what did we do? This is a terrible thing — we elected Mike Steele as chairman because he was a black guy," Walters said. "That was the wrong thing to do."
On Saturday, Steele sat down to talk with Schlapp, who suggested that Walters may have been referring to other qualms that people had with Steele's job as RNC chair or his criticism of the GOP since Trump became president.
Steele wasn't having it.
"What the hell does my race have to do with any of that, at the end of the day? What does the color of my skin have to do with anything you just said?" Steele shot back.
Schlapp responded by referring to Walters' racist slur as "unfortunate words," prompting Steele to tear him into him for refusing to acknowledge blatant racism.
"It was stupid, not unfortunate! Call it what it is! It is stupid to sit there and say we elected a black man a chairman of the party and that was a mistake," Steele said. "Do you know how that sounds to the black community?"
"I've taken crap you have no idea about, and I've carried this baggage," Steele said, referring to his experience as a black man in the Republican Party. "For him to stand on that stage and denigrate my service to this party, and for you as a friend to sit there and go, 'Well, you've been critical of this party.' There's only one word I can say, and I can't say it on this air."
Steele served as RNC chairman from 2009 to 2011. He was the first African-American to hold that position.
Speaking about Walters' remarks in an interview with MSNBC's Joy Reid, Steele slammed Republicans for giving racism a place at the table and in their party.
"We have allowed this element to have a voice, we have given countenance to it, we have given it the space to express itself," he said. "There is no taking that back. You can't deny that that has been freed up."
He said Walters felt comfortable making the remarks at the CPAC dinner because "you think everyone in that room is going to be in agreement with you."
And he's right. CPAC was a veritable celebration of racism and xenophobia, featuring speakers like Seb Gorka, a former Trump aide and sworn member of a Nazi-allied Hungarian party, as well as Nigel Farage, the xenophobic leader of Britain's Brexit movement.
Of course, Trump was in attendance, too — and so was his racism. In a rambling and at times incoherent speech, Trump appropriated a poem and used it to compare immigrants to "snakes" that will kill our "tender" country with "vicious" and "poisonous" bites if we let them in.
Eleanor Acer of the group Human Rights First said Trump's speech was "something you'd expect of a despot."
Republicans knew what they were getting when they endorsed, elected, and fell in line behind Trump. The racism in the air at CPAC this year wasn't an anomaly — it's what they've become.