Former Schoolteacher Flips Kentucky GOP Seat Trump Carried By 49 Points
@FAWFULFAN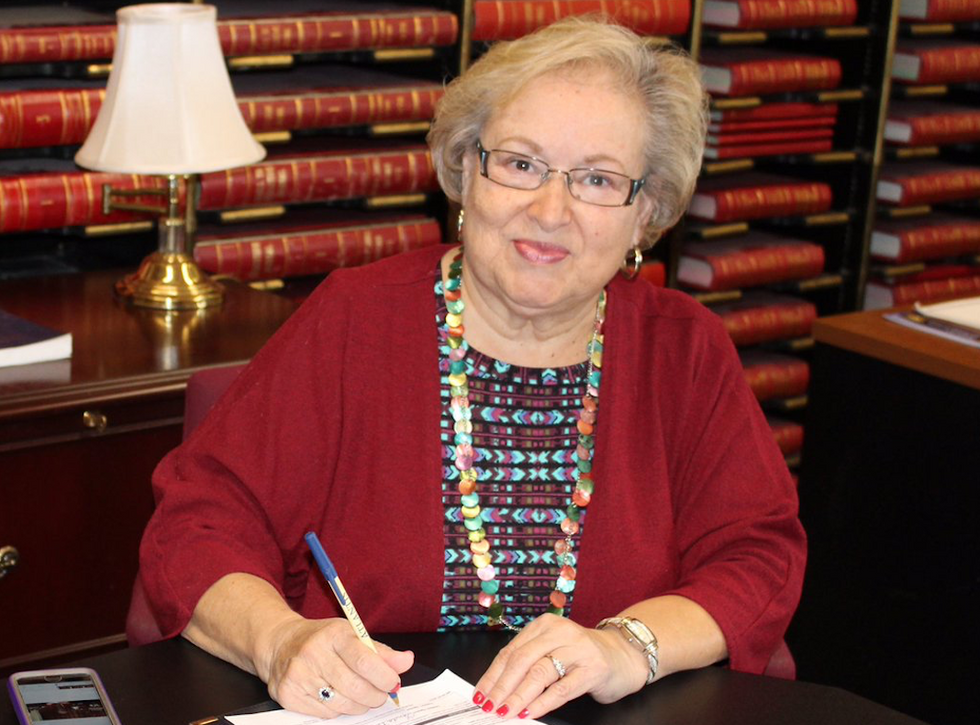 Reprinted with permission from Shareblue.com
On Tuesday night, the latest in a long string of state legislative seats flipped from red to blue.
In 2016, Democrats lost Kentucky's 49th State House District by just one percentage point, even as Trump carried it by 49 points.
And this week, the original Democratic incumbent, former schoolteacher and principal Linda Belcher, won her old seat back in a landslide victory of 68 to 32.
This full-circle victory is the culmination of a series of stunning events.
The Republican who had most recently held the seat, Dan Johnson, was a Trump supporter and self-described "pope" who ran a half-biker bar, half-church complete with its own "gun choir." He won office despite a series of racist Facebook posts advocating a ban on Islam and comparing President Obama to a chimpanzee, and one of his most prominent proposals in office was a bill to make miscarriages a felony.
But in December, following accusations he had molested a teenage girl, Johnson took his own life.
The special election was a showdown between Belcher, who threw her hat in the ring to win her seat back, and Rebecca Johnson, Dan Johnson's widow.
In the end, Belcher triumphed. Her win is a 36-point swing toward Democrats from her previous performance, and a 45-point swing from Hillary Clinton's performance in 2016.
Kentucky became a GOP state government trifecta that year, and the governor has proceeded to demolish the safety net. Belcher's victory is a the first step toward reclaiming the state House majority for Democrats and undoing this damage.
"Flipping a seat that Trump won by such a considerable margin in 2016 shows the sea change happening across America in 2018," said Jessica Post of the Democratic Legislative Campaign Committee. "Voters are speaking up about what they want to see in their elected leaders and volunteering their time and money to change the election maps."
The saga of Kentucky's House District 49 shows anything is possible — even deep in Trump country.