Former White House Adviser Warns GOP Still Aiming To Repeal Obamacare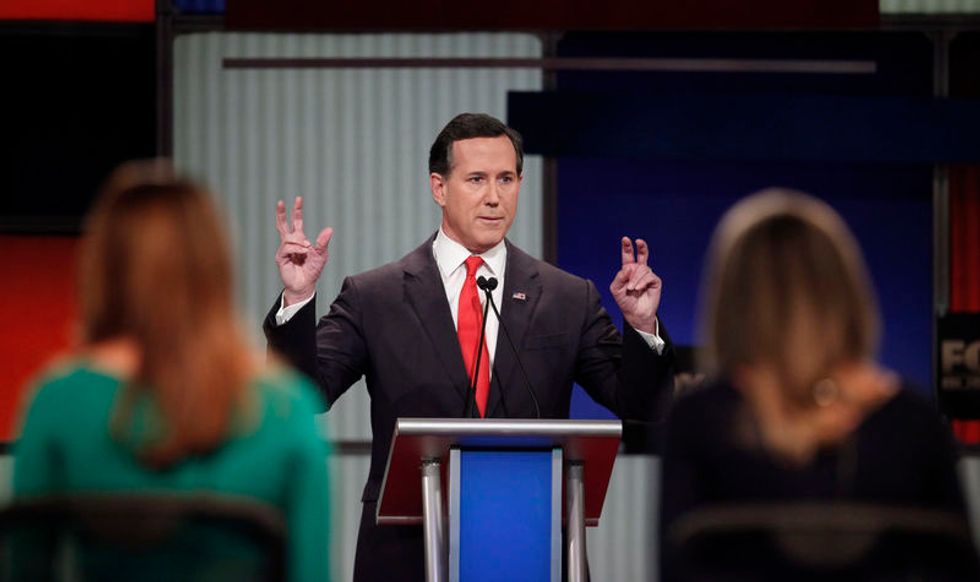 Andy Slavitt, who served as the acting administrator for the Center for Medicare and Medicaid Services under President Barack Obama, warned late Friday night that Republicans may try to repeal and replace Obamacare once again before the 2018 midterm elections.
"Republicans have been meeting in secret to bring back ACA repeal," he writes.
 Citing a recent op-ed in the 
Washington Examiner
, Slavitt said that former Senator and presidential candidate Rick Santorum is leading a group of lawmakers and donors to push for repeal. This would mean lawmakers would have to use the reconciliation process again to pass the legislation so that they would only need 51 votes in the Senate for the bill to become law.
The Washington Examiner piece describes the bill as an "Obamacare replacement that could both pass Congress and work well in the real world." But what exactly that looks like — and what it would mean for the American people — remains unclear, and the details would matter.
Sens. Lisa Murkowski (R-AK) and Susan Collins (R-ME) were opposed to previous attempts to repeal Obamacare. Since their votes would be necessary for any bill to pass, assuming no Democrats support the effort, Santorum and his supporters will need to find a way to win them over
On that front, Slavit reports, "There are provisions to make a big payoff for Maine and Alaska."
Nevertheless, Slavitt writes that Senate Majority Leader Mitch McConnell and House Speaker Paul Ryan are not particularly interested in trying to do health care reform again: "Taking health care from people is not all that popular," he notes.
But Santorum and others may think that there will be a "blue wave" in 2018 no matter what, so this may be the last time the GOP has the opportunity to get rid of Obamacare. And that might make Republicans desperate enough to try again.
IMAGE: Former Senator Rick Santorum speaks during the forum for lower polling candidates at the Fox Business Network Republican presidential candidates debate in North Charleston, South Carolina January 14, 2016. REUTERS/Randall Hill