Four House Republicans Join Democrats To Condemn Trump's Racist Comments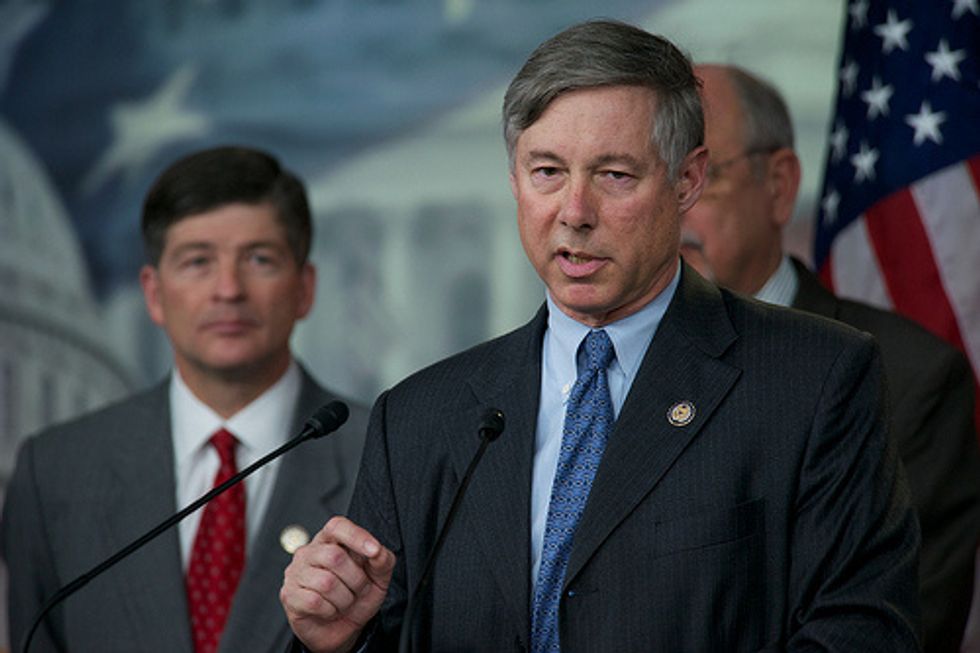 During what some thought would be a strict party-line vote, four House Republicans broke ranks with their party and joined all of the Democrats to approve a resolution condemning President Donald Trump's recent racist attack on a group of progressive lawmakers.
The following Republicans approved the resolution:
Rep. Will Hurd of Texas
Rep. Susan Brooks of Indiana
Rep. Fred Upton of Michigan
Rep. Brian Fitzpatrick of Pennsylvania
Rep. Justin Amash of Michigan, who recently left the GOP after calling for Trump's impeachment, also voted in favor of the resolution.
It was a humiliating blow to Trump, who would have loved to cast the vote as a purely partisan act. Instead, he'll have to face the fact that a bipartisan House resolution has called out his racism.
Nevertheless, most Republican lawmakers remain steadfast in their support of the president and have refused to call out his racism.
The core of the resolution read as follows:
Whereas President Trump's racist comments have legitimized fear and hatred of new Americans and people of color: Now, therefore, be it resolved, That the House of Representatives —

(1) believes that immigrants and their descendants have made America stronger, and that those who take the oath of citizenship are every bit as American as those whose families have lived in the United States for many generations;

(2) is committed to keeping America open to those lawfully seeking refuge and asylum from violence and oppression, and those who are willing to work hard to live the American Dream, no matter their race, ethnicity, faith, or country of origin; and

(3) condemns President Donald Trump's racist comments that have legitimized and increased fear and hatred of new Americans and people of color by saying that our fellow Americans who are immigrants, and those who may look to the President like immigrants, should "go back" to other countries, by referring to immigrants and asylum seekers as "invaders," and by saying that Members of Congress who are immigrants (or those of our colleagues who are wrongly assumed to be immigrants) do not belong in Congress or in the United States of America.
The final vote was 240-187.
IMAGE: Rep. Fred Upton (R-MI), one of four House Republicans who voted for a resolution to rebuke Trump's racism.