Four Reasons To Sign Up For Blue Apron Today — Especially At Over 50% Off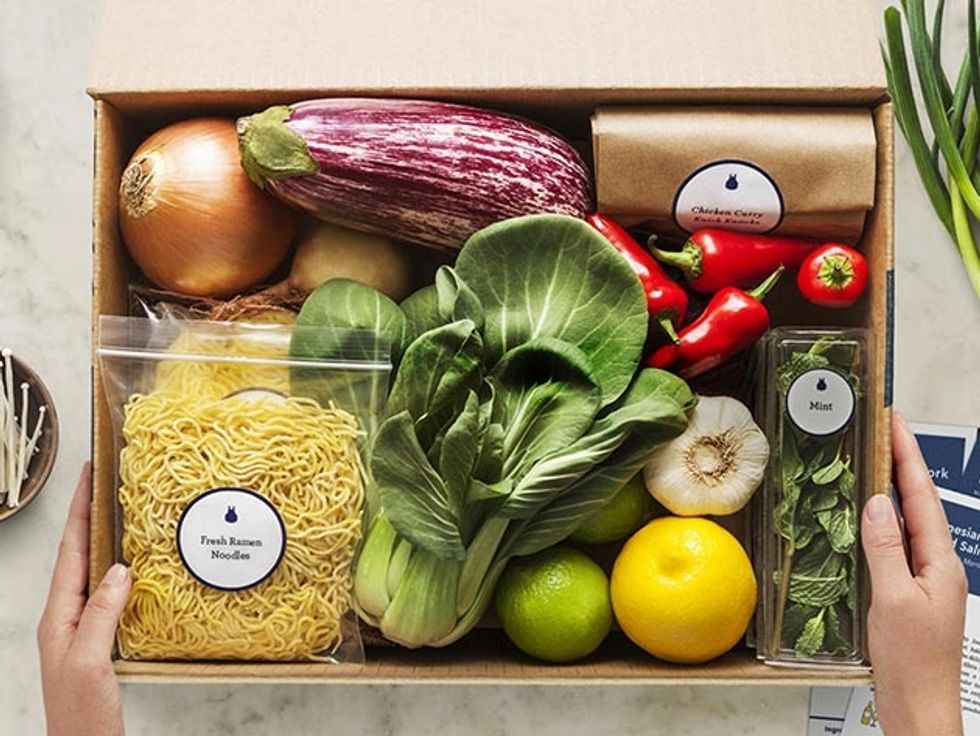 You keep telling yourself the same thing every evening after sluggishly rolling home following another eight-hour day on the grind. As you hoist another slice of warmed over pizza or a forkful of lukewarm brown… something to your lips, you think, "I can't keep eating frozen dinners every night."
Beyond being deeply soul-crushing, frozen "bang-em-out" dinners can't escape one unavoidable truth — they just aren't very good. With a minimal amount of extra effort, you can do a heck of a lot better. Your mom thinks so, your girlfriend thinks so, and soon, you'll probably even start to believe it once you've sampled what's possible with an introductory meal plan from Blue Apron.
Right now, you can get a true test of all the amazing advantages of dining with Blue Apron when you pick up one of these National Memo Store deals: either score three two-person meals for $25; or two four-person meals for $33.
Either way, you save over 50 percent off the regular price of a Blue Apron subscription.
You've undoubtedly heard of Blue Apron before — they raked in over $1 billion in sales in 2016. But just in case you've never had the pleasure, let's break down some of the reasons thousands of Americans are turning to Blue Apron to handle all their meal needs.
They've got the variety.
In case you're concerned Blue Apron will just keep you gnawing on spaghetti and meatballs or meatloaf, you really should check out the roster of meals Blue Apron customers are getting each month.
How about entrees like seared steaks & thyme pan sauce with mashed potatoes, green beans and crispy shallot? Or maybe Miso chicken ramen with tomatoes, corn and kombu? You could even try some cod & fairy tale eggplant with tomatoes and pearl couscous. PB&J, this is not.
Oh yeah, and in case you may have thought those were the top things on offer, well, those are just some of the recipes Blue Apron shipped out over the course of one week. Blue Apron tables served those dishes up right along with sweet pepper and summer squash fajitas with spiced elote, spicy summer vegetable curry with toasted coconut and cilantro rice and fresh rigatoni and sun-dried tomato pesto with green beans and summer squash. All in the same week.
Let that marinate.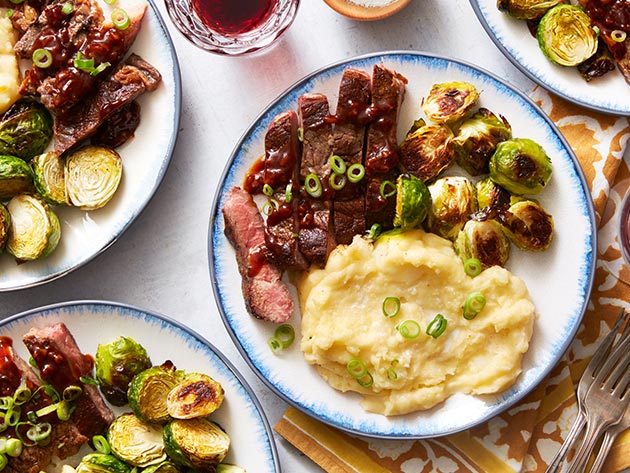 You'll be eating healthy.
If all those meal options sounds a bit decadent, keep in mind that each Blue Apron order clocks in at an extremely health-conscious 500 to 800 calories per serving.
No molten cheese monstrosities or deep-fried cholesterol bombs here. The meals you get from Blue Apron are concocted to not only stimulate your taste buds, but keep your body humming like a champ. Nobody ever said tasting good had to equate to being bad for you.
Avoid the grocery store.
Did we mention you get these meals sent right to your door? The grocery store parking lot and that obnoxious slow-as-molasses checker will be firmly in the dark recesses of your memory as those perky fresh Blue Apron boxes start showing up on your mat each week.
And we do mean fresh. No freeze-dried meats and dehydrated veggies here. Your Blue Apron bundle sports farm-fresh produce, top-notch antibiotic-free meats and seafood, artisanal spices, grains and cheeses. You'll be working with the finest product from small-scale farmers to create some serious culinary delights.
You get all the ingredients you need, portioned just right, all ready to be assembled, cooked and devoured in short order. Heck, the time you save on measuring and guessing cooking times and figuring out portion sizes alone make it a hugely time-efficient process.  And just think of all the supermarket parking lot door dings you'll avoid, to boot.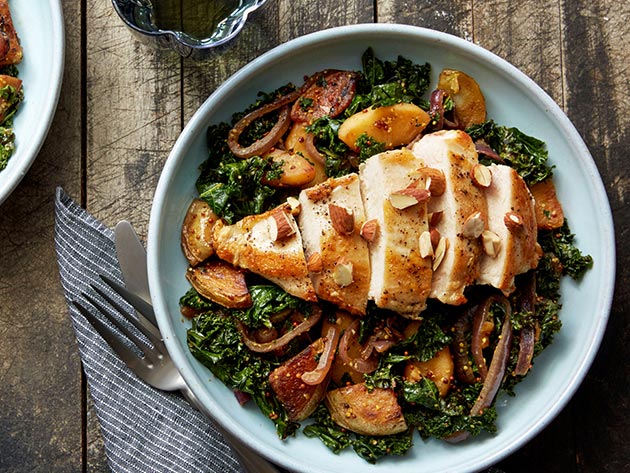 Unleash your inner Gordon Ramsay.
Even if you've never cooked seriously before, this is a pretty low-impact, high-reward means of juicing up your culinary game in a heartbeat. Blue Apron recipes are clear, easy to follow and, best of all, recyclable.  Even once your box of ingredients are prepared and digested, those helpful cooking step-by-step guides, not to mention your growing cooking experience, will help you replicate those dishes again later.
Who knows… you may even find you enjoy cooking. And trust us, it never hurts to have a few calling-card favorite recipes up your sleeve to impress certain someones when the need arises.
Armed with all those reasons, stop feeding yourself and your family whatever is around and start giving Blue Apron a run with one of these two limited time deals.
This sponsored post is brought to you by StackCommerce.