Four-Star General Blasts Trump Over Threat To 'Wipe Out' Afghanistan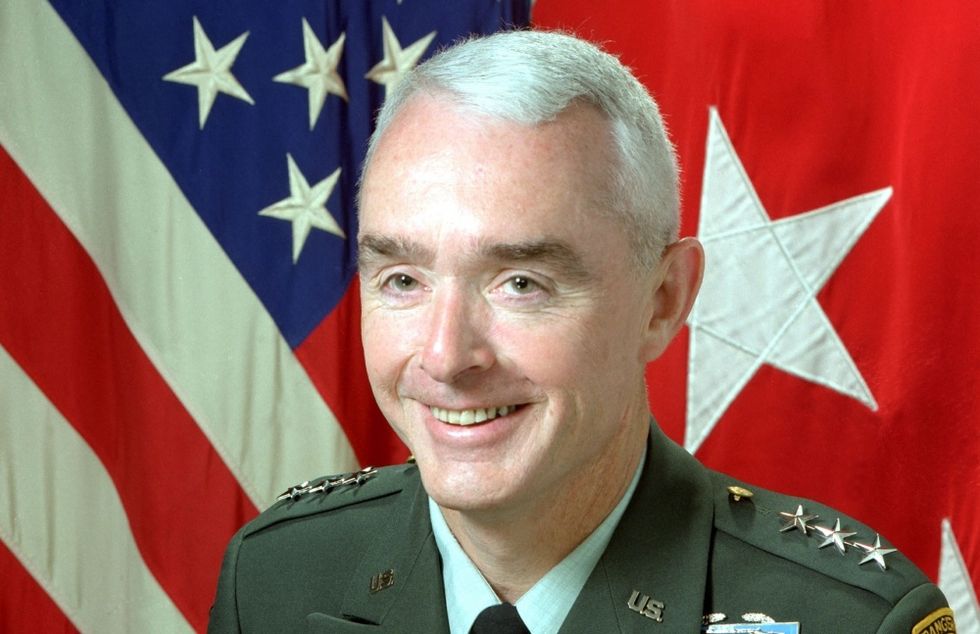 Retired four-star Gen. Barry McCaffrey slammed Trump on Monday for casually claiming he has a "plan" to end the war in Afghanistan that involved killing "millions" of people.
Trump discussed the bloody scenarios as he met with Pakistani Prime Minister Imran Khan at the White House.
"We could do a number the likes of which they've never seen before and win it very quickly," Trump said. "I don't want to do that because you're talking about millions of people, and I don't want to do that."
Trump then claimed he could end the war in Afghanistan in "10 days," and even claimed to have a plan for it.
"I have plans on Afghanistan that, if I wanted to win that war, Afghanistan would be wiped off the face of the earth," he said. "It would be over literally in 10 days. I don't want to go that route."
He added that he had "not chosen that" supposed plan because "it wouldn't be fair, in terms of humanity."
"Troubling listening to Trump Oval Office news conference with Pakistani PM," McCaffrey responded. "He baldly states that we have analyzed and considered using nuclear weapons to kill millions of people in Afghanistan as a solution to the conflict. WHAT IS TRUMP THINKING?"
McCaffrey served over 30 years in the military and has been awarded three Purple Hearts, two Silver Stars, and two Distinguished Service Crosses.
He has repeatedly criticized Trump for poor decision-making on national security issues.
Last year, McCaffrey said Trump was a "serious threat to US national security" after he refused to stand up to Russia's repeated aggression toward the United States.
As Trump lashed out as news of his corruption spread, McCaffrey said Trump was "starting to wobble in his emotional stability," adding, "Trump's judgment is fundamentally flawed."
Trump's decision to declare a phony "national emergency" at the border to push his border wall led McCaffrey in February to call him a "rogue president."
The Pentagon has not confirmed that any such plan to nuke Afghanistan "off the face of the earth" exists or has been suggested to Trump.
Published with permission of The American Independent.