Four-Star General Recalls That Nazis Separated Families, Too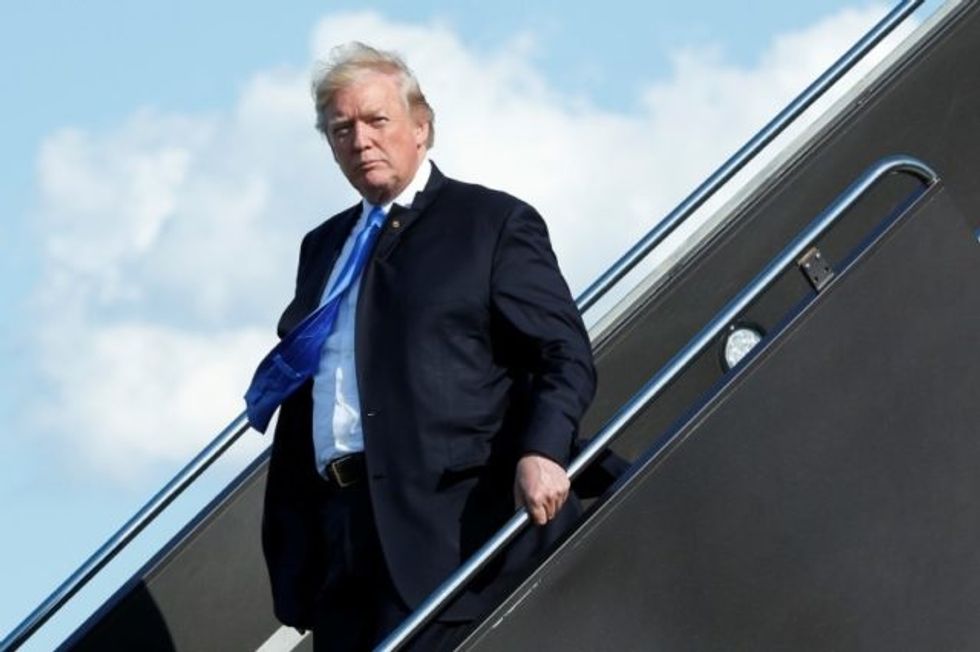 Reprinted with permission from Shareblue.
In an ominous tweet posted Saturday afternoon, four-star general Michael Hayden warned that Trump's cruel policy of separating immigrant families echoes the atrocities carried out in Nazi Germany.
The warning comes amid growing backlash sparked by the Trump administration's decision to punish immigrants arriving at the border by ripping children away from their parents.
In at least one instance, immigration agents even tore a nursing baby from his mother's arms.
Commenting on the policy, Hayden — the former director of the CIA and NSA — noted that the Trump administration isn't the first government to rely on a policy of terrorizing families.
"Other governments have separated mothers and children," Hayden wrote below a photograph of Auschwitz, the Nazi concentration camp where more than one million victims were murdered during the Holocaust.
Other governments have separated mothers and children pic.twitter.com/tvlBkGjT0h

— Gen Michael Hayden (@GenMhayden) June 16, 2018
While some criticized Hayden's tweet, the comparison is entirely accurate.
Family separation was a common form of state-sponsored terrorism deployed by Nazis, as well as other notoriously brutal regimes and dictators like Kim Jong Un.
The U.S. Holocaust Memorial Museum describes how the policy affected families in Nazi Germany, saying, "Separation tormented both parents and children. Each feared for the other's safety and was powerless to do anything about it. Youngster and parent often had to bear their grief in silence so as not to jeopardize the safety of the other."
Clearly, Hayden wasn't equating the separation of families to the murder of millions of people during the Holocaust.
His tweet was meant to be a warning that cruel policies like the one enacted by the Trump administration are often a precursor to even worse atrocities.
As Hayden wrote in a follow-up tweet, "Civilization is a thin veneer that must be protected."
And when the government is helmed by leaders with an insatiable appetite for cruelty, even the unthinkable must be considered.
Published with permission of The American Independent.