Fox Analyst DiGenova Won't Join Trump Legal Team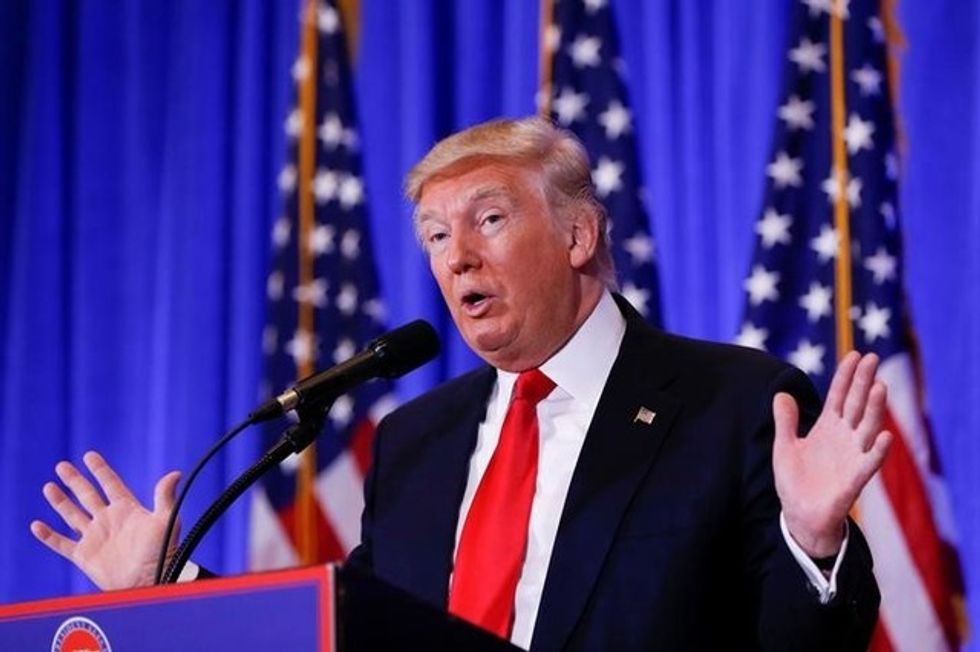 Reprinted with permission from Shareblue.com
Trump continues to find new ways to fail. Less than one week after hiring lawyer Joe diGenova, the move imploded because Trump didn't vet him beyond watching him on Fox News.
First thing Sunday morning, Trump lashed out at the media for reporting on the turmoil around his legal team. He insisted that "many" top lawyers would love to represent him in special counsel Robert Mueller's Russia investigation.
But just a few hours later, it became clear what was behind Trump's tantrum.
The White House announced that Fox News regular diGenova would not be joining the rotation after all.
"The President is disappointed that conflicts prevent Joe diGenova and Victoria Toensing from joining his Special Counsel legal team," said Jay Sekulow, counsel to Trump. "However, those conflicts do not prevent them from assisting the President in other legal matters. The President looks forward to working with them."
This failure comes barely six days after diGenova was hired. And according to the Washington Post, it's due to the fact that Trump "had not closely researched diGenova or even consulted with top aides, including Chief of Staff John F. Kelly and White House counsel Donald McGahn, before hiring him."
Instead, Trump just decided to hire diGenova because he "enjoyed" the attorney's conspiracy-minded Fox News appearances.
This comes after lead attorney John Dowd's resignation in frustration. And it follows reports that two other top lawyers have spurned offers to join the team. White House counsel Don McGahn is reportedly looking for the exit, as well.
That leaves Trump with only Sekulow and Ty Cobb on his legal team. And he has a dwindling roster of potential replacements for attorneys who have bolted because Trump refuses to take their advice.
He may look to Fox News for yet another hire. But if he does, he's likely to find someone who is pretty sure Trump will lie his way into a perjury charge.