Facing Legal Threat, Fox News Airs Fact Check Of Wild Election Fraud Claims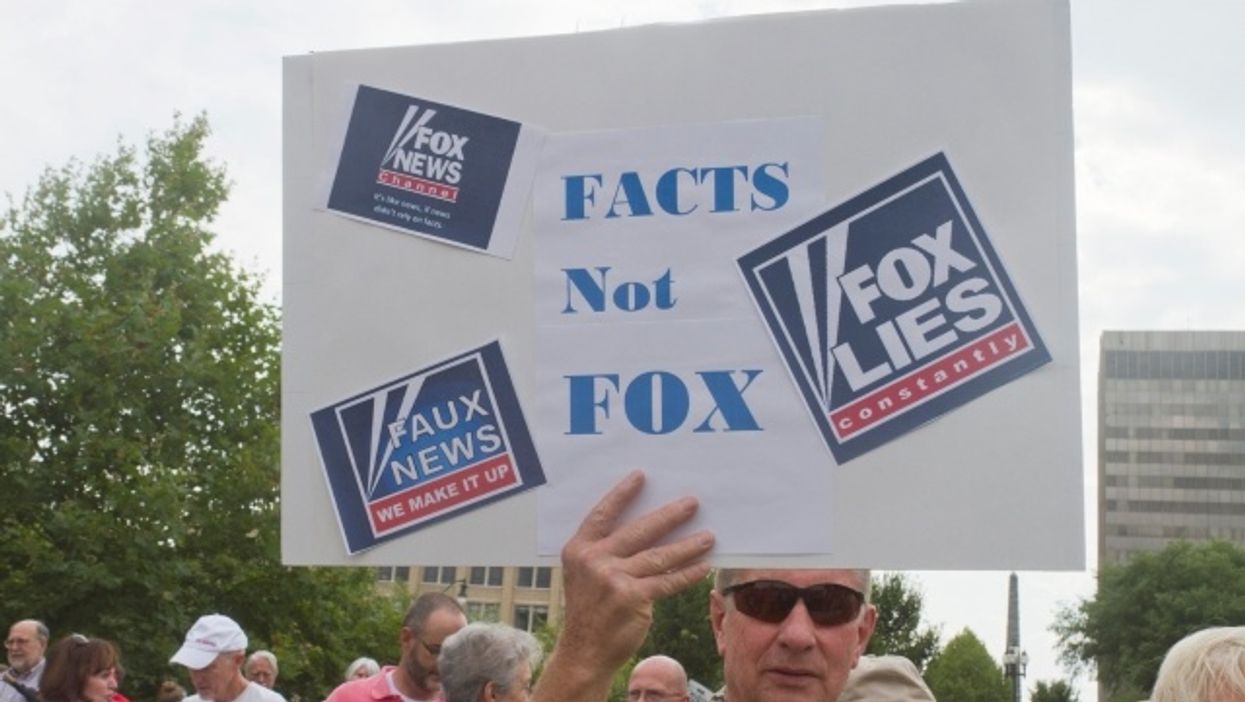 Reprinted with permission from Alternet
Over the weekend, Fox News aired a stunning point-by-point fact check to claims made on programs hosted by the network's most pro-Trump voices -- after voting technology company Smartmatic sent a 20-page legal letter demanding "a full and complete retraction of all false and defamatory statements and reports."
The segment, which features an interview with Palo Open Source Election Technology Institute voting technology expert Eddie Perez, aired on Lou Dobb's Friday show, Jeanine Pirro's Saturday show, and Sunday Morning Futures with Maria Bartiromo, among others.
In its Dec. 10 letter to Fox News Media, Smartmatic charged the company and its hosts with waging "a concerted disinformation campaign against Smartmatic. Fox News told its millions of viewers and readers that Smartmatic was founded by [the late Venezuelan President] Hugo Chávez, that its software was designed to fix elections, and that Smartmatic conspired with others to defraud the American people and fix the 2020 U.S. election by changing, inflating, and deleting votes." The company also demanded the company "match the attention and audience targeted with the original defamatory publications."
As the Washington Post reports:
During Friday night's fact-checking segment, the questioner asked Perez: "Have you seen any evidence of Smartmatic sending U.S. votes to be tabulated in foreign countries?"
This appeared to be a reference to Giuliani's Nov. 12 claim on the show that with Smartmatic software, '"he votes actually go to Barcelona, Spain.'" Perez responded, "No, I'm not aware of any evidence that Smartmatic is sending U.S. votes to be tabulated in foreign countries."
Speaking with CNN, Perez said that while he was unaware of the nature of the interview when he spoke to Fox News about Smartmatic, it's important to clear up any confusion the network's viewers have about voting integrity in the United States.
"I felt it was important to talk to Fox News," Perez said. "Of anything potentially more important to be speaking the facts to their audience because there are a lot of consumers of Fox News that have doubts about the election."
Watch the video below:
In stunning segment, Lou Dobbs has come to Jesus moment and fact checks all the wild election conspiracy theories h… https://t.co/bqAGNVHiXJ

— Mike Sington (@Mike Sington) 1608339338.0