Fox News Gifted Trump $13M In Free Coverage of Rallies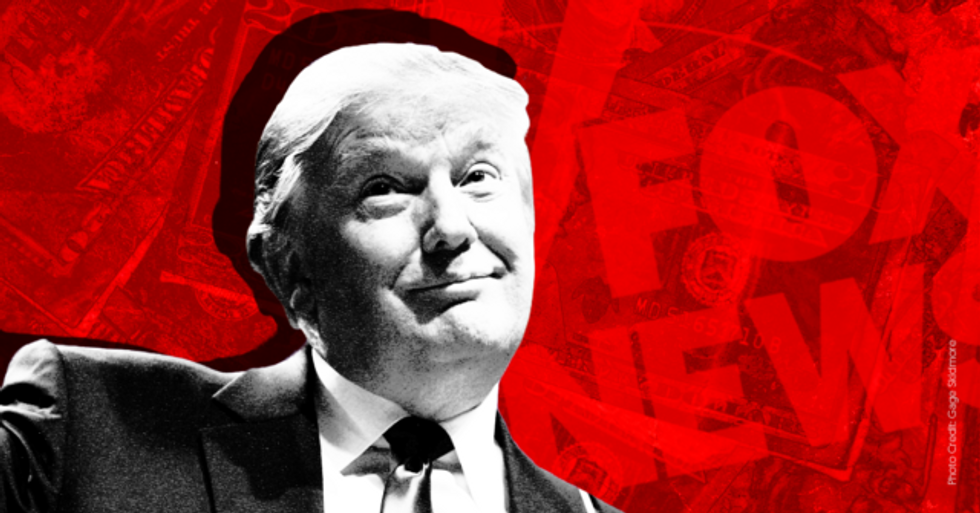 Reprinted with permission from MediaMatters.
››› LIS POWER
Over the past two months, Fox News has aired all six of President Donald Trump's rallies live and almost entirely uninterrupted, essentially giving the president $13 million worth of free advertising.
Trump started holding "MAGA" campaign-style rallies after he announced in February that he's running for re-election in 2020, in addition to attending those in support of other candidates. In the past two months, he's held rallies in Michigan, Indiana, Tennessee, Minnesota, South Carolina, and North Dakota. Trump's speeches at these events are riddled with lies , name calling , and media bashing .
Nevertheless, Fox has aired every single rally in its entirety for a total of 6 hours, 33 minutes, and 20 seconds of live coverage. MSNBC aired portions of Trump's April 28 Michigan rally live for a total of 8 minutes and 13 seconds, but since then, the network has essentially ignored Trump's rallies. CNN hasn't aired any live footage of Trump's rally speeches, but hosts frequently acknowledge the rallies when they are occurring, noting they're "monitoring" them for news. CNN also frequently sends correspondent Jim Acosta to report live from the rallies. Recently, a Fox News on-screen graphic during a Trump rally called out the network's cable rivals for not airing the president's speech.
By airing Trump's rallies after he confirmed that he's running for re-election, Fox News is essentially giving the president free ad time. According to iQ media, the just over six and a half hours of airtime that Fox News gave Trump is worth an estimated $13,271,887.35 in advertising value, while MSNBC's 8 minutes and 13 seconds of live coverage is worth an estimated $56,736.50.
Header image by Melissa Joskow / Media Matters