Fox News Host Urges Trump To Conduct 'Private' Probe Of Congress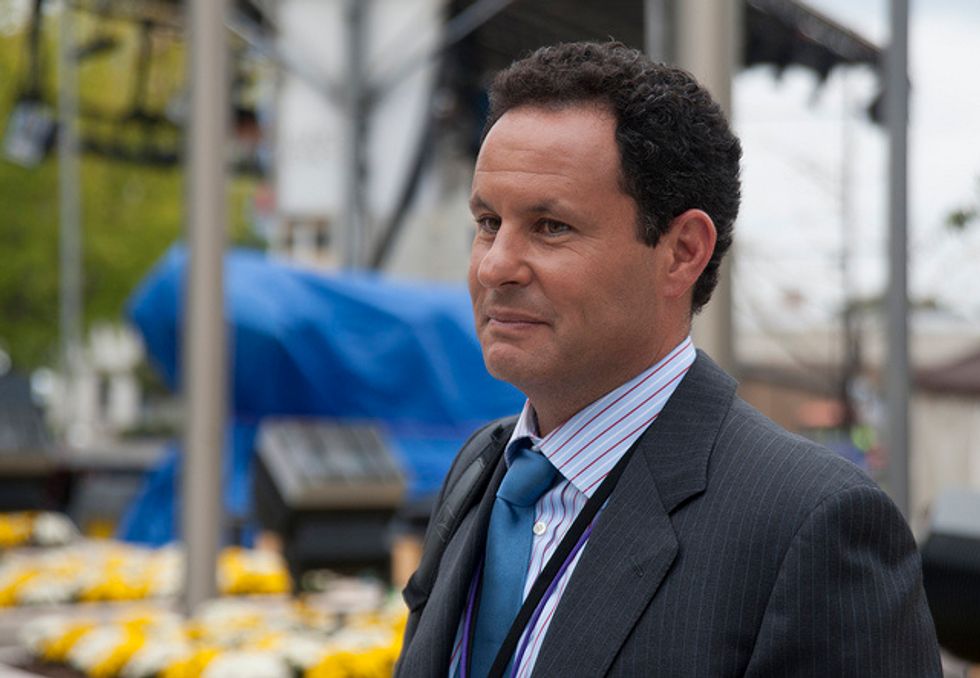 Reprinted with permission from Shareblue.
On Thursday morning, Fox News host Brian Kilmeade encouraged Trump to open revenge investigations into two Democratic members of Congress.
On "Fox & Friends," Kilmeade targeted Reps. Adam Schiff (D-CA), chair of the Intelligence Committee, and Maxine Waters (D-CA), chair of the Finance Committee, as top targets on what sounds like a proposed enemies list for Trump. Kilmeade was upset at the two lawmakers for having the audacity to investigate Trump for a litany of potentially criminal actions.
"Why not investigate Adam Schiff? Why not investigate Maxine Waters?" Kilmeade asked. "How did they become rich?"
Kilmeade asked these questions after a discussion of Trump's meltdown over House investigations, one of which is being led by Schiff. After being told that any investigation by Trump must go through the Department of Justice, and that there would need to be a legitimate reason for such an investigation, Kilmeade refused to give up on his vengeful idea.
"Does the president have an attorney? Why doesn't the president just run a private investigation [into] Adam Schiff?" Kilmeade asked.
Schiff announced earlier this week that the Intelligence Committee would look into allegations of money laundering and other financial crimes related to Trump, his family, and his associates. Several of Trump's closest and most trusted associates are currently under arrest, awaiting prison sentences, or already in prison for federal crimes.
Yet when presented with the idea of Congress properly investigating these serious allegations, Kilmeade apparently thought it sounded reasonable to suggest that Trump launch a rogue, personally financed investigation into the personal finances of members of Congress.
First of all, neither Schiff nor Waters are particularly wealthy to begin with. According to Roll Call, Schiff ranks number 300 out of 431 members of the House in terms of personal wealth. Waters ranks number 361.
And if Fox News wants to compile an "enemies list" of members of Congress investigating Trump, there would be a lot more than two names on it.
The House Oversight Committee, led by Rep. Elijah Cummings (D-MD), is looking into why Jared Kushner was able to get a top secret clearance from the White House even though he really shouldn't have. The House Foreign Affairs Committee, led by Rep. Eliot Engel (D-NY), is investigating the interplay between Trump's business dealings and his foreign policy activities. The Ways and Means Committee, led by Rep. Richard Neal (D-MA) will likely demand Trump's tax returns as part of ongoing investigations.
Trump used his State of the Union address, which was supposed to be a call for unity, to effectively threaten Congress for investigating him.
But in November, voters rejected Trump's culture of corruption by putting House Democrats in charge of holding him accountable. By continuing and expanding their investigations into Trump, Democrats are showing that they won't be bullied by him — or by his friends at Fox.
Published with permission of The American Independent.