Fox News Previews Blame Game When Economy Sputters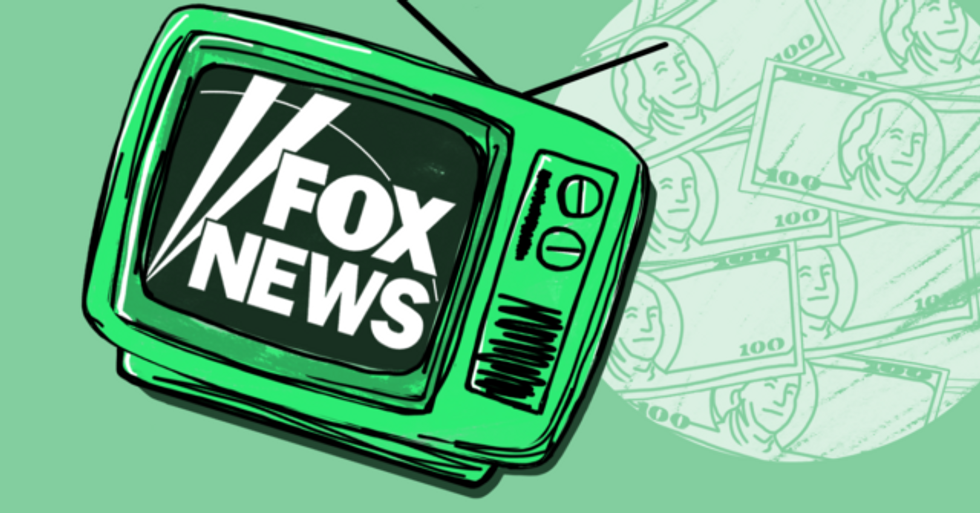 Reprinted with permission from MediaMatters.

Fox News is blaming Democrats for the decline in the stock market, claiming it's in part because their "tone" is creating a "real negative wave for the market" and that banks are worried they will be needlessly investigated. In reality, experts are pointing to poor performance by retail giant Target and tech companies and to larger factors like President Donald Trump's trade war with China, Trump's tax cuts, and rising interest rates.
Following months of strong gains, the stock market plunged this week, with the Dow Jones Industrial Average dropping more than 400 points on Monday and more than 600 points on Tuesday. As CNBC reported, "The major U.S. stock indexes fell sharply on Tuesday and turned negative for the year as a decline in Target shares pressured retailers, while the most popular tech shares dropped again." The report noted stocks also fell "sharply last month amid heightened concerns about rising interest rates, slowing economic growth and global trade tensions." According to CNN, "Analysts expect a deceleration in 2019 driven by tariffs, the fading impact of the tax cuts and higher borrowing costs caused by the Federal Reserve." In a report released Monday, Goldman Sachs said that U.S. economic growth could be reduced by half by the end of next year as the effect of the tax cuts wears off. And 35 percent of chief financial officers surveyed "cited trade as their biggest current concern."
Fox News, however, has started blaming the sinking stock market on the Democrats winning back the majority in the House of Representatives in the 2018 midterm elections. This trend likely previews how Fox and other right-wing media outlets will cover any negative economic turn for at least the next two years.
On Fox Business, correspondent Susan Li expressed concern over the "message being signaled to bank executives" if bank CEOs are brought in front of Congress and asked questions about "some of their questionable business practices." In response, Ron Meyer of MediaDC (the publisher of conservative outlets The Weekly Standard and Washington Examiner) suggested that if incoming House Financial Services Committee chair Rep. Maxine Waters (D-CA) chooses to investigate bank executives' financial practices, she will hurt the stock markets.
Stuart Varney, host of Fox Business' Varney & Co., claimed that Trump was right when he tweeted before the midterms that "if you want your Stocks to go down, I strongly suggest voting Democrat." Varney went on to say that with Democrats in charge of the House, the economy will not "get any new stimulus."
And on Fox News' America's Newsroom, co-host Sandra Smith asked Fox Business host Charles Payne if the declining stock market is because of "Democrats winning control of the House." Payne responded by blaming "the tone of Democrats" for creating a "real negative wave for the market."
Header image by Melissa Joskow / Media Matters