Fox News Stops Televising Low-Rated Trump Rallies
@EricBoehlert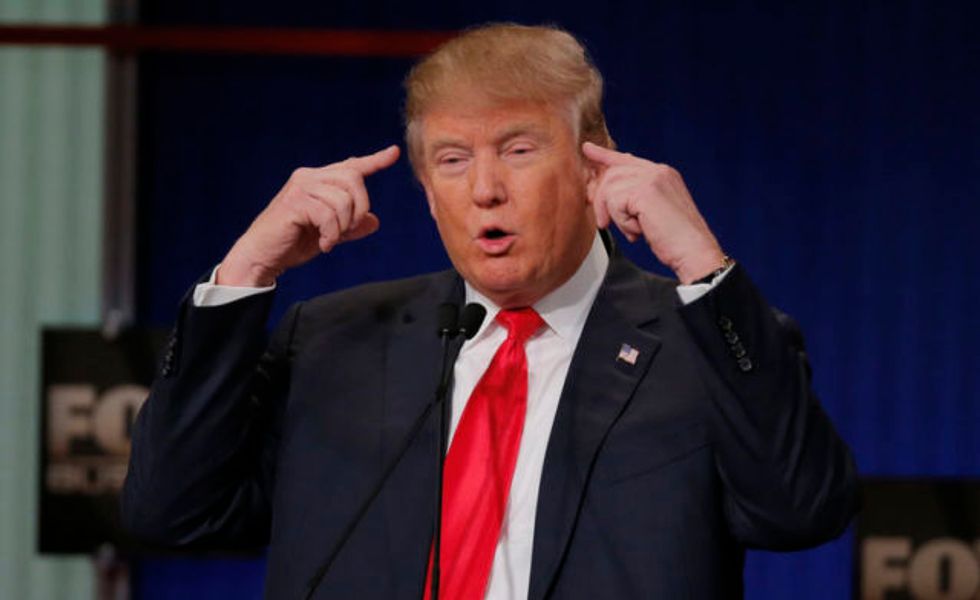 Reprinted with permission from Shareblue.
Fox News didn't bother airing Trump's primetime rally in Pennsylvania Wednesday night. Instead, it found more pressing news to cover.
This has become a recent pattern at the GOP-friendly network, which not long ago bragged that it was the home of Trump rally programming. Last week, Fox News declined to air three Trump rallies in full.
For an egomaniac like Trump, who prides himself on being able to produce big TV ratings, the snubs are reportedly leading to concerns inside the White House.
"In a crucial period with the midterms less than a month away, some in the White House are worried that the president is losing a megaphone to his base," Politico reports.
Perhaps the compensate for his lack of Fox News airtime, Trump granted the cable channel a long, rambling telephone interview on Thursday morning, where he suggested the New York Times manufactured the "anonymous" column that was written by a Trump insider last month, and which was highly critical of the president. (Apparently, he suspects the paper just wrote the column itself.)
On Wednesday night, Trump appeared in Erie, Pennsylvania, to — in theory — campaign for local Republicans running for the U.S. Senate and the governorship. But both men trail badly in the polls, and there's little suggestion that Trump's ego-driven event there this week is going to change anything on the ground in the Keystone state.
Still, Republicans say some of the events can boost activism, specifically if they're televised by Fox News.
"It exposes us to a national audience that we normally don't get to," a GOP campaign staffer tells Politico, noting Fox News backing off Trump rallies represents a "huge loss on the state and local level for Republicans because they're certainly not going to get any of that on other cable networks."
The fact is, Trump just isn't drawing great numbers.
For a recent rally that Fox News did air live during primetime, the network attracted 2.5 million viewers, which was 10 percent below what Fox News normally draws in that same hour.
Also, "Fox News can't take commercial breaks while Trump is speaking — he often goes on for more than an hour — costing the network some of its best advertising slots," Politico notes.
As a reality TV personality, Trump's star is fading.
Published with permission of The American Independent.