Fox Off: Major Pharma Firm Pulls Ads From Carlson And Ingraham Shows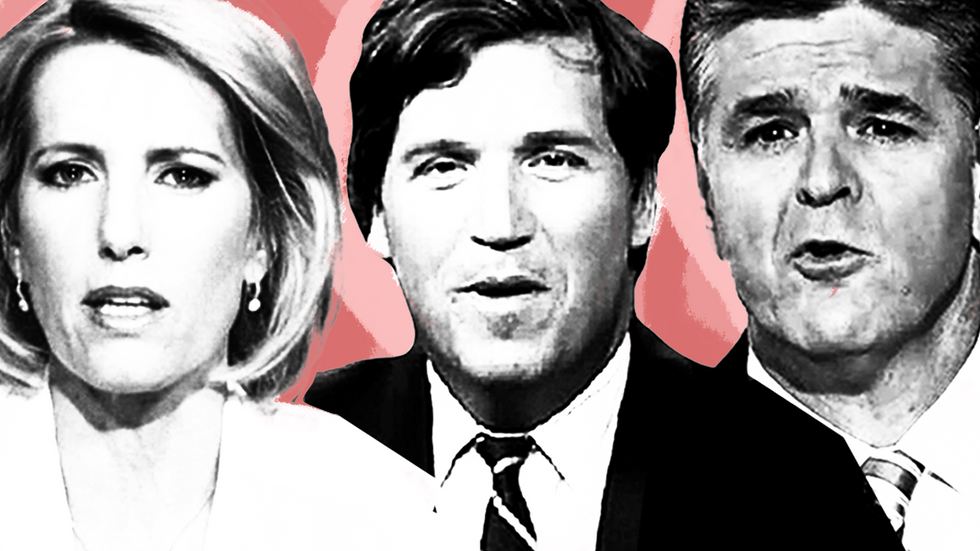 Reprinted with permission from Media Matters.
The multinational pharmaceutical company Bayer has dropped Tucker Carlson's and Laura Ingraham's Fox News prime-time shows, Judd Legum reported in his Popular Info newsletter.
Bayer's departure is a devastating blow to Fox News since the company served as a ballast for the struggling and toxic prime-time hosts. The company advertised nearly 180 times on Ingraham's program so far this year, making it the show's second most frequent advertiser year-to-date, behind only Sandals Resorts, per a Media Matters review. Bayer was the fifth most frequent advertiser on Carlson's show during the same timespan, despite a brief advertising hiatus after Media Matters unearthed audio of Carlson making misogynistic, perverted, homophobic, and racist comments on the Bubba the Love Sponge radio show.
Both hosts have been a drain on Fox's ad revenue, with their extreme rhetoric driving away sponsors and leading to lighter ad loads during the shows. In response, Fox ad executives have pivoted toward promoting the network's "news" division, but a Media Matters investigation found that the "news"-side hosts are just cogs in the same propaganda machine. In the report, Media Matters documented examples of the "news" division spreading misinformation on air every single day between January 1 and April 30.
The pharmaceutical company's decision to drop these toxic prime-time shows was spurred by recent incidents in which Carlson used white nationalist rhetoric and Ingraham defended an open white supremacist. And it was largely driven by public scrutiny by reporters like Judd Legum, pressure from groups like Sleeping Giants, and participants the #DropFox campaign.
Ingraham's defense of white supremacist Paul Nehlen led the photo service Fracture to publicly rebuke her rhetoric and commit to no longer advertising on her program. After Fracture pulled its ads from Ingraham's show, Fox News tried to gaslight its way out of further fallout from the advertisers, releasing a statement that unconscionably claimed Ingraham wasn't actually defending Nehlen.
Advertisers beware: Fox News is racist, bigoted, sexist, toxic, and bad for business. To learn more, visit DropFox.com.
IMAGE: Fox News personalities Laura Ingraham, Tucker Carlson, and Sean Hannity.