Fox's Bolling Suspended While Being Investigated For Harassment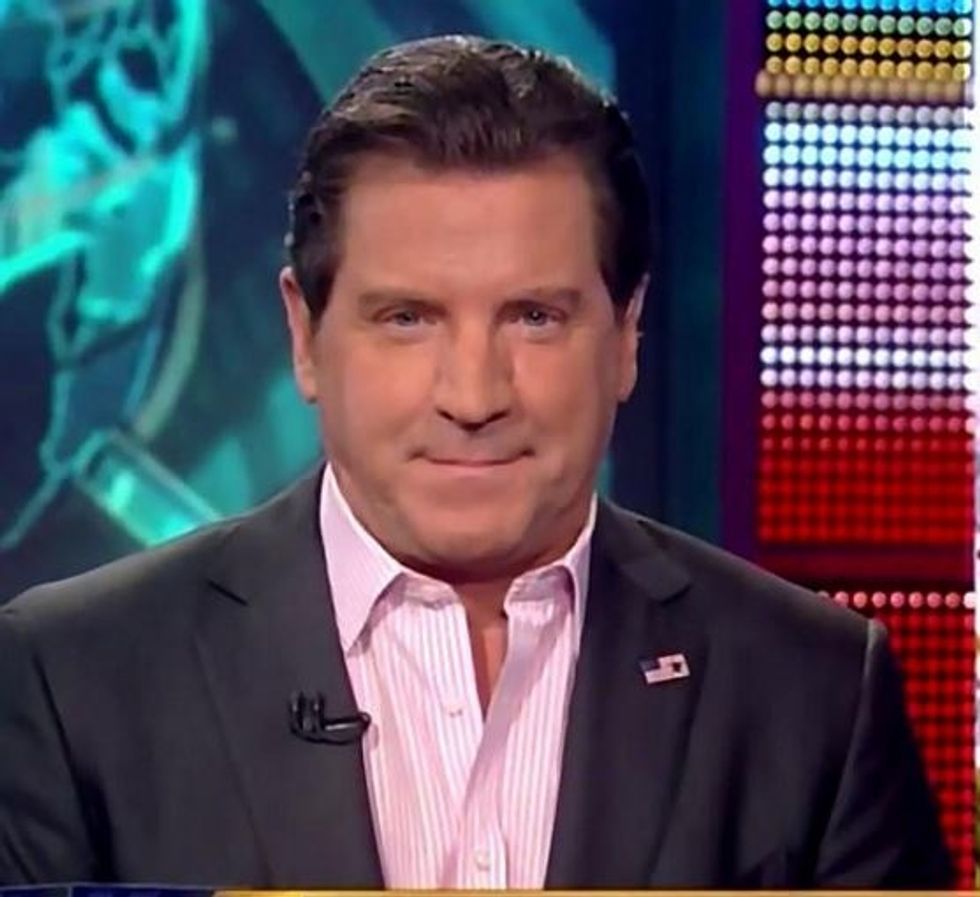 Reprinted with permission from MediaMatters.
Fox News host Eric Bolling, who has for years made sexist remarks on air, has been suspended from the network pending an investigation into whether he sent "lewd photos" to female coworkers, according to CNN. HuffPost on August 4 reported that, according to a dozen sources, Bolling sent an "unsolicited photo of male genitalia via text message" to at least three Fox colleagues. Following HuffPost's initial report, one woman, who Bolling has previously called "Dr. McHottie," has come forward about Bolling's behavior toward her.
Bolling had a pattern of making sexist remarks as a co-host of Fox News' The Five. In 2014, Bolling had to apologize for asking if the first female pilot for the United Arab Emirates, who conducted bombing against Islamic State terrorists, "would … be considered boobs on the ground." Later that year, Bolling said men are "more successful … and better leaders" than women. In 2013, he lamented that allowing young girls to play football was part of "the wussification of American men." The year before, he had criticized a story of a 9-year-old girl playing football, saying, "Let the boys be boys, let the girls be girls." And in 2015, Bolling cackled in response to co-host Kimberly Guilfoyle's remark that "anything a guy can do, a woman can do better."
The network has also been under increasing scrutiny following reports of workplace sexual and harassment and racial discrimination. Over the years, many women have come forward to reveal the sexual harassment they faced at the network. Last year, then-Fox News head Roger Ailes resigned in the wake of a sexual harassment lawsuit filed against him by former Fox News host Gretchen Carlson. In April, Fox host Bill O'Reilly was forced out after The New York Times reported on numerous sexual harassment lawsuits he quietly setted. In July, Fox Business host Charles Payne was suspended after sexual harassment allegations were levied against him. And a recent report in early August accused a former top Fox official of sexual harassment. Additionally, the network is also facing a racial harassment lawsuit from former Fox employees.
In an August 6 article, CNN reported that Bolling's attorney said Bolling "denies the claims" that he sent "lewd photos" to co-workers and that Bolling "may return once the investigation is complete." From the article:
Fox News said Saturday that host Eric Bolling will be suspended from air "pending the results of an investigation" into whether he sent lewd photos to co-workers, a network spokesperson confirmed to CNNMoney.

News of the suspension came one day after HuffPost published a story saying more than a dozen sources confirmed that Bolling had sent female colleagues an "unsolicited" photo of his genitals.

Bolling's attorney said he denies the claims.

[…]

Fox's statement about Bolling on Saturday indicated that he may return once the investigation is complete.