France Can Outlaw Full-Face Veil, Rules European Human Rights Court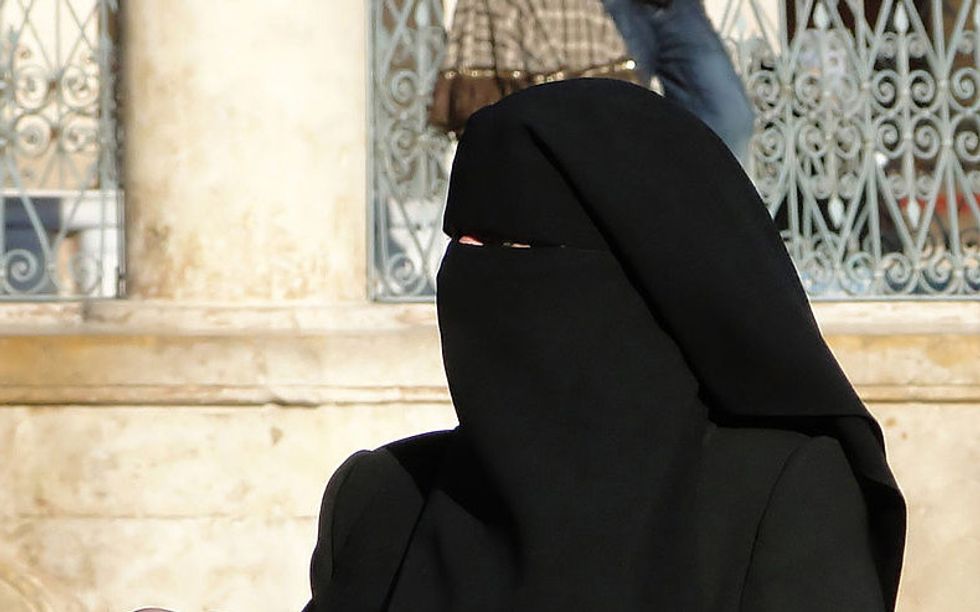 dpa
STRASBOURG, France — A French public ban on clothing that hides the face was upheld by the European Court of Human Rights on Tuesday in a decision that will have ramifications for 47 nations.
The case was brought by a French Muslim woman who said the ban on traditional garments like the burqa or the niqab — which either cover a woman's entire body or just her face, usually only with an opening for the eyes — violated her rights.
While the court agreed that the law could impinge upon her religious freedoms and served no obvious public safety purpose, it argued that the law did not single her out as a Muslim.
More important, it ruled that the law served the greater good of trying to promote greater cohesion in society. That goal would be harder to ensure if people were allowed to hide their faces.
"The ban complained of could therefore be regarded as proportionate to the aim pursued, namely the preservation of the conditions of 'living together,'" the ruling stated.
France passed a law in 2011 that bans such coverings because they are seen as promoting inequality. Anyone caught wearing the garment is fined $205.
The court's rulings are binding for all 47 member states, meaning the decision clears the way for other countries to ban full-face veils. No appeal is possible.
The plaintiff, a 24-year-old woman who did not want to be named, argued that she had chosen to wear the burqa without any pressure from friends or family and said it allowed her to feel an "inner peace" that she was denied outside her home because of the public ban. Her lawyer also said she now feared retribution for her stance.
Amnesty International lashed out at the ruling.
"It represents a profound retreat for the right to freedom of expression and religion and sends a message that women are not free to express their religious beliefs in public," it said in a statement.
"If one strips the court's ruling to its barest essence, it is saying you cannot wear full-face veils because it makes people feel uncomfortable. This is not grounds to ban behavior or a form of expression — religious or otherwise — that in itself does no harm to others," said John Dalhuisen, Amnesty's Europe and Central Asia program director.
The French Interior Ministry estimates that about 2,000 women in that country are affected by the ban. The ban does not name the traditional Muslim dress by name, but refers to anything that covers the face. Exceptions are allowed for motorcycle helmets, athletes and masked artists.
Belgium has a similar ban.
Photo via WikiCommons
Interested in world news? Sign up for our daily email newsletter!