France To Probe 'Jihadist' Bungle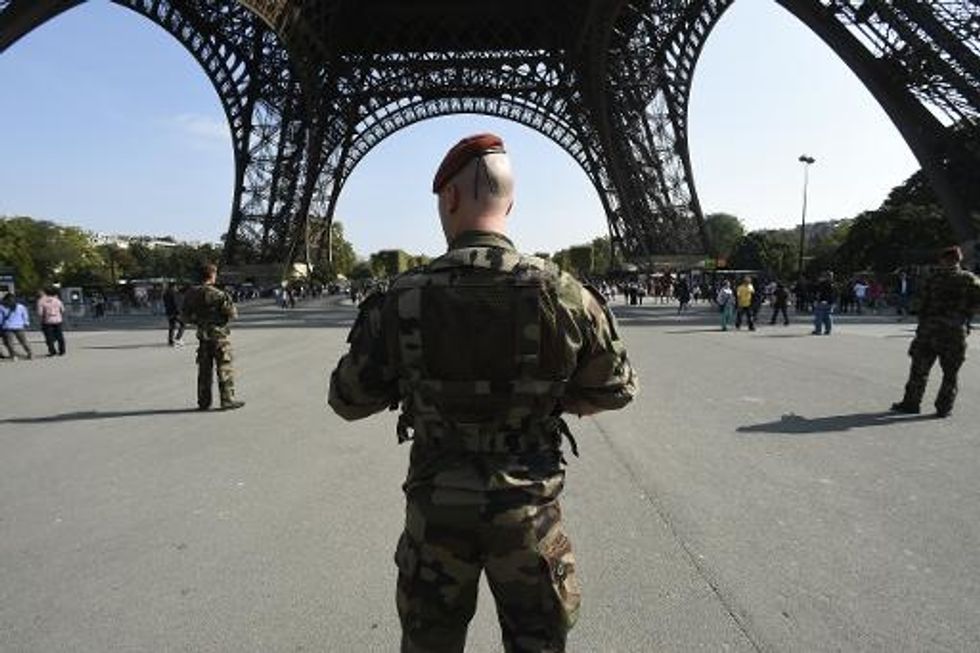 Paris (AFP) — France's interior minister on Wednesday announced a wide-ranging probe into a series of blunders that saw three suspected jihadists waltz out of a French airport after being transferred from Turkish custody.
Authorities were left red-faced after an announcement they had arrested the three men at a Paris airport turned out to be false.
To make matters worse, it emerged the suspected French jihadists had been put on a different plane entirely to the southern city of Marseille, where they were — to their apparent surprise — able to walk freely from the airport on Tuesday.
In another snag, passport control failed to flag the men as suspicious, as a security databank was out of order at the time.
The government was however spared further blushes from the fiasco as the men handed themselves over to police on Wednesday — nearly a day later.
They were due to appear before an anti-terrorist judge.
"There was clearly a massive bungle but it was in large part due to … the absence of proper collaboration with Turkish authorities," Defense Minister Jean-Yves Le Drian told France Info radio.
Interior Minister Bernard Cazeneuve told journalists he had called for an administrative inquiry to "get to the bottom of what happened."
He said he would also soon visit Turkey to avoid a repeat of the "malfunction."
-'Incredible … but true' –
The trio included the 29-year-old brother-in-law of Toulouse jihadist Mohamed Merah, who was shot dead by police after he murdered seven people, including three children, in a 2012 killing spree.
A 27-year-old previously convicted over terrorism-related charges and links to a jihadist group, was also one of the three arrested in Turkey.
The interior ministry claimed that after the pilot of the Paris-bound flight refused to allow them on board the Turkish authorities put them on the flight to Marseille.
But it insisted that Paris did not become aware of the last-minute change of plan until after the men had landed on French soil.
One of the trio's lawyers, Pierre Dunac, said the men were not questioned when they landed. "As incredible as it might seem, it's true."
The debacle came as France was juggling several extremist threats: Hundreds of citizens leaving to fight in Iraq and Syria, a national taken hostage and threatened with execution in Algeria and Islamic State jihadists calling for Muslims to kill French citizens.
On Friday, France conducted its first air strikes in Iraq against IS.
"France is not afraid," Cazeneuve insisted this week, vowing the country was fully prepared to deal with any threat on home soil.
– 'Laughing stock' –
Critics of an already deeply unpopular government seized on the blunder, saying the jihadists had "made us the laughing stock of the world."
"So we can send planes to Iraq but we can't control our own borders?" said Christian Estrosi, a former government minister with the conservative opposition UMP.
Cazeneuve hit back, praising security and intelligence services for doing a "remarkable" job, citing daily arrests that had prevented "serious incidents".
The three men were thought to have been arrested in Turkey on suspicion of being part of a network that recruited jihadists for Syria.
They handed themselves over to police in the south-western city of Toulouse.
One of the three, Imad Jebali, "told us by phone that the pressure was too great," said Pierre Le Bonjour, another lawyer for the suspects.
"Clearly from the start… our clients showed a willingness to explain themselves to police and justice officials," he said.
"We could only agree that it was the right thing to do."
French authorities are wary about nationals who have traveled to Syria and Iraq — where the radical Islamic State group occupies large areas — and may return to their home country to stage attacks.
After Mohamed Merah's death, it emerged that he had visited Pakistan and Afghanistan prior to his attacks and had been on the radar of French intelligence, who had gravely underestimated the threat he posed.
According to Cazeneuve, around 930 French citizens or residents, including at least 60 women, are either actively engaged in jihad in Iraq and Syria or are planning to go.

AFP Photo/Lionel Bonaventure
Interested in more world and political news? Sign up for our daily email newsletter!