Watch: Al Franken Dismantles Sessions' Dubious Civil Rights Record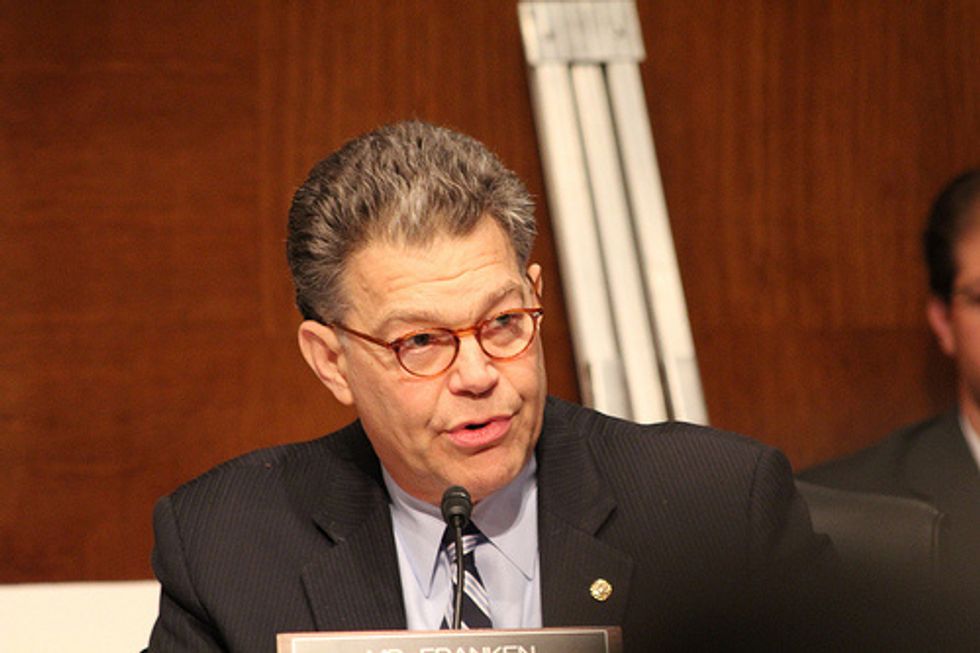 Reprinted with permission from AlterNet.
Sen. Jeff Sessions (R-AL) was approved along party lines Wednesday, but not before Sen. Al Franken (D-MN) exposed the Alabama senator's dismal civil rights record and its dishonest representation by his colleagues in the Senate.
"I know Senator Sessions. We served together since I joined this body… and I know his record on voting rights," Franken bellowed. "He's no champion of voting rights."
"He called the Voting Rights Act intrusive and complained about states with [a] history of discrimination being subject to preclearance. But here you seem to be trumpeting his personal involvement in three voting rights cases and one school desegregation case," Franken pointed out.
He then explained why, given Sessions' previous experience and the concern civil rights advocates had expressed about his nomination, it appeared the Republicans were attempting to "revise some of that history and to recast [Sessions] as a civil rights champion."
"And as it turns out that's exactly what was going on," Franken noted. "Three attorneys who worked on three of those four cases wrote an op-ed stating that Senator Sessions had no substantive involvement in the cases that he listed as being among the top that he had personally handled during his entire career, and two of those attorneys also submitted testimony to that effect."
Watch the tense exchange below:
Alexandra Rosenmann is an AlterNet associate editor. Follow her @alexpreditor.
IMAGE: John Taylor via Flickr