Free Market America? Yes, But With Limits
@AFP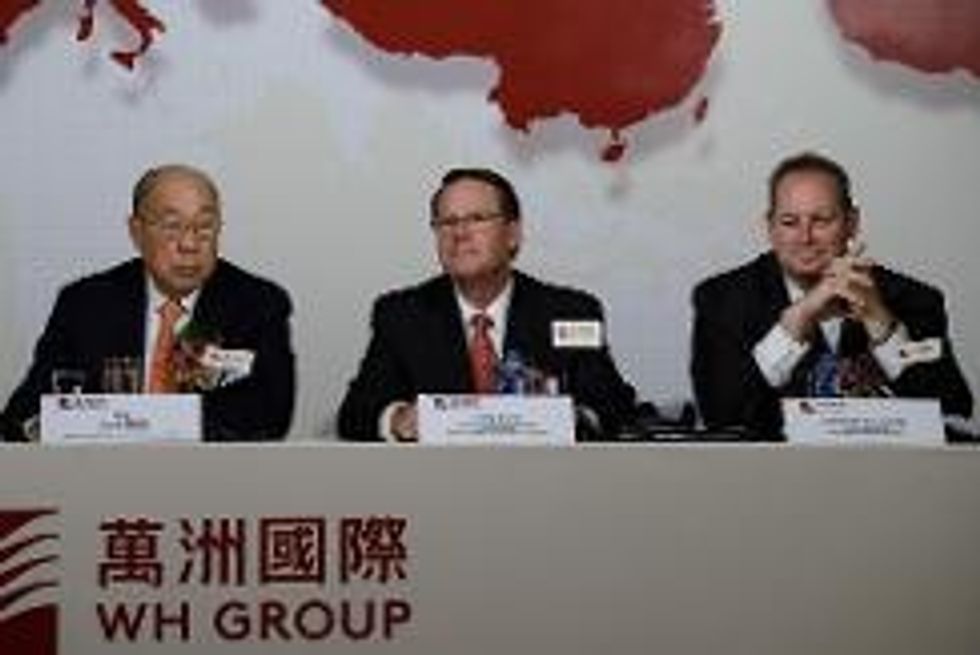 Washington (AFP) – The United States portrays itself as a bastion of the unfettered free market, but when foreign firms launch takeover bids for American businesses things are not always so laissez faire.
The United States is the world's top destination for foreign investment.
Business leaders here scoff at protectionism, such as the French government's opposition to U.S. engineering giant General Electric's bid for the energy business of French rival Alstom.
"There's a sense here that the highest bidder should prevail," said Mitchell Marks, a mergers and acquisitions specialist at the University of San Francisco.
Last year, Softbank of Japan acquired Sprint, the third largest American mobile phone carrier. And Smithfield Foods was bought by a Chinese investor for around $7 billion.
But there are limits to this openness, first because of concerns over competition but mainly when the transaction involves assets linked to "national security" or "crucial infrastructure" under current law.
In these cases, takeover bids are examined by the Committee on Foreign Investment in the United States (CFIUS).
This panel brings together representatives of the Treasury, State and Defense departments as well as domestic intelligence services.
After an assessment period that can last up to 75 days, the committee can approve the bid, require changes or, in the most extreme case, recommend that the president simply nix it.
In September 2012, President Barack Obama blocked Chinese companies from acquiring wind power farms in Oregon on that grounds that they were located near a U.S. military base.
"It is a unilateral, non reviewable decision and he doesn't have to justify it," said Samuel Thompson, author of a book entitled "Fusion, Acquisition and Tender Offers."
A review does not even have to go as high as the White House.
Political pressure can also influence the process, especially when the takeover bid comes from a country with delicate relations with the United States, such as China or Russia.
"Many foreign buyers are surprised by the number of takeover defenses that are available to U.S. companies," said James Hanks, a mergers and acquisitions lawyer with the firm Venable LLP in Baltimore, Maryland.
In 2006, facing opposition from Congress even though it had the green light from the White House, the United Arab Emirates firm DP World had to give up on a bid to acquire management business at six American seaports including New York.
Opponents of the deal had noted that two of the perpetrators of the September 11, 2001 terror attacks were born in that country, and this was enough to trigger a media reaction.
In 2005, the Chinese company CNOOC withdrew a takeover bid for the oil firm Unocal, saying it was the victim of the "political climate" in Washington. The state-run press in Beijing complained at the time that the U.S. economy was not free and open.
The mere fact that a takeover bid can be assessed by U.S. authorities is enough to cool foreign firms' acquisition appetite, the Congressional Research Service said in a report published in March.
Since 1990 nearly half of foreign takeover bid by foreign firms that were subjected to study were abandoned by these companies without even waiting for a verdict, this agency said.
It said companies do not want to be associated with anything that smacks of a threat to U.S. national security.
In 2008, the investment fund Bain Capital, allied with the Chinese group Huawei, dropped its bid to acquire the American high tech firm 3Com, fearing objections from the CFIUS.
But allied countries like France, for instance, generally find less resistance on American soil. In December 2006 the telecoms group Alcatel won permission, albeit with strings attached, to take over the U.S. firm Lucent.
"If it's a company placed in a country that is as close to the U.S. as France or the UK, I think that the chances of the transaction being barred are very, very small," said Thompson.
©afp.com / Philippe Lopez