Free-Speech Inaugural Protesters Found Not Guilty
@AlterNet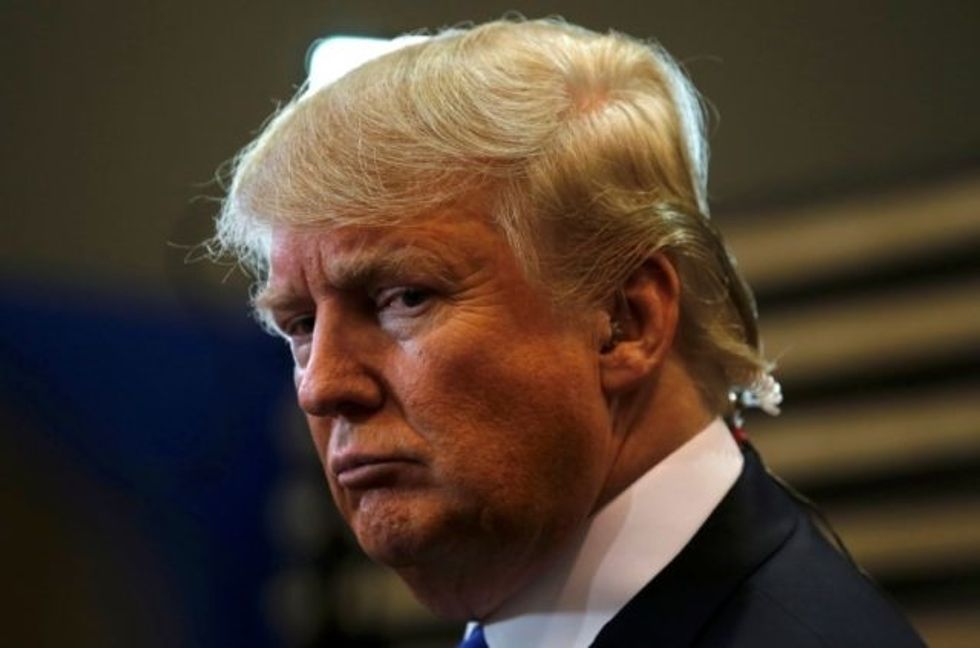 Reprinted with permission from AlterNet.
One month and one day after the start of the closely watched so-called J20 trial, the six defendants have all been found not guilty.
42 acquittals on 42 charges https://t.co/RlTpzFY3kl

— Unicorn Riot (@UR_Ninja) December 21, 2017
The defendants originally faced a felony charge of inciting a riot, multiple felony charges of property damage and misdemeanor charges of engaging in a riot and conspiracy to riot.
Though Judge Lynn Leibovitz acquitted the defendants on the count of inciting a riot December 13—a charge that carries possibly five decades of jail time—the other counts went to a jury and were not announced until Thursday.
The charges originated on Trump's inauguration day, or J20, when more than 200 people attending protests were "kettled" and arrested. The J20 trial brought to light the extreme conduct of the Metropolitan Police Department on inauguration day.
The six defendants in the first trial included journalist Alexei Wood and two medics.
These unprecedented trials were viewed as an encroachment on freedom of the press and free speech.
Assistant U.S. Attorney Rizwan Qureshi said to the jury, "We've been here for the last several weeks because these six defendants and these co-conspirators agreed to destroy your city… And now they're hiding behind the First Amendment."
The trial was also seen as a sign of allowing a courtroom to decide what counts as journalism or not, especially over a debate about Wood's livestream of the J20 events.
As the Intercept reported, there were concerns over the trial arguments as a larger commentary on journalism and protest, voiced by Fairness and Accuracy in Reporting's Jim Naureckas: "If these indictments are not rejected by juries, we'll see even less coverage of dissent than we already do, once it's established that telling people about anything forbidden by police is the same as committing those acts."
The role of the medics, two of the defendants, was another focus of the trial. Of one medic, Brittne Lawson, Qureshi said, "As a provider of medical services, she was a co-conspirator. She aided and abetted this group. She wasn't prepared for a march or a protest. She was prepared for war."
Having people designated to help with injuries or medical needs at a protest is common practice.
Lawson had to leave her job as a nurse to deal with the trial.
This language of war, along with assertions that the protest was a riot and reference to the black clothing commonly worn by Antifa, were made multiple times throughout the trial. Though there was property destruction on J20, as the Intercept reported, "Unable to marshal sufficient evidence against each individual arrested on January 20, the government has opted instead to criminalize the group as whole."
More trials are pending, as the one-year anniversary of Trump's inauguration day approaches.
U.S. attorney's office in D.C. not backing down after #J20 acquittals

'We look forward to the same rigorous review for each defendant'

Nearly 200 people have rioting trials remaining #disruptj20 pic.twitter.com/PCG6e4DvuL

— Steven Nelson (@stevennelson10) December 21, 2017
In-depth coverage of the trial and arguments can be found at Unicorn Riot.