Free Travel Apps That Save You Money, Time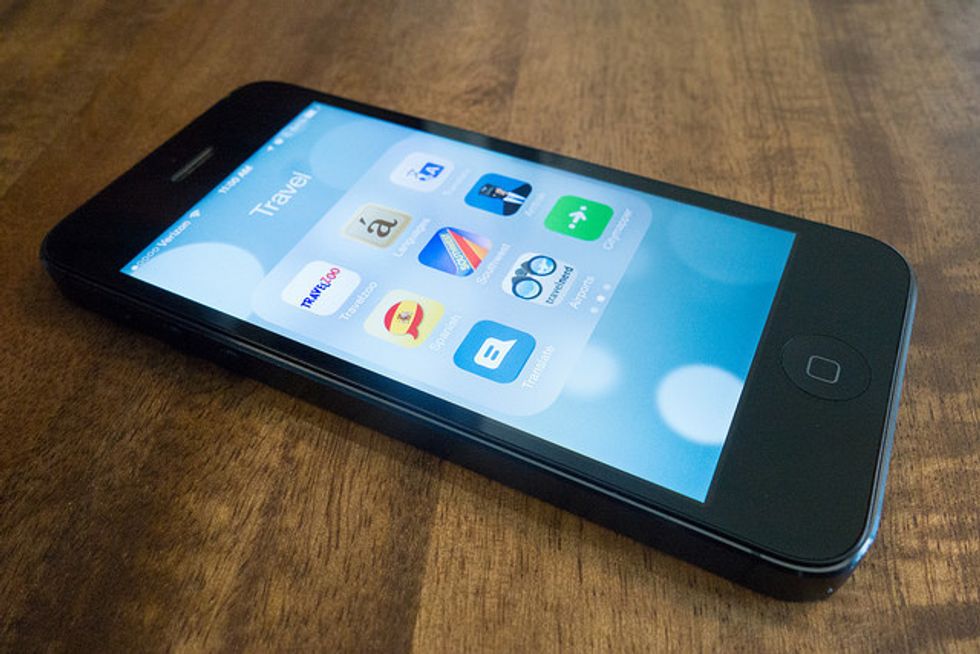 By Korky Vann, The Hartford Courant (TNS)
After a winter getaway to Florida and the Caribbean, I returned with a new appreciation for what travel apps can do to ease glitches along the way. We organized travel information in the updated Tripit app; found free Wi-Fi with Wifi Finder; and used Cost Split to tally up our tabs at the end of our journey.
If you're planning vacation or business travel in 2015, download these free travel apps to help you deal with any unexpected bumps in the road.
Having trouble keeping track of your trip details? Just forward all those confirmation emails for your flights, hotels, car rentals, and cruises to plans@tripit.com and Tripit will organize it all into an easy-to-use itinerary for you. The app syncs your travel plans with your online or mobile calendar and will forward details to others. Available for iOS, Android, Windows, and Blackberry.
Missed a connection or stuck somewhere unexpectedly overnight? Hotel Tonight, available for iOS, Android, and Windows, lists same-day deals for hotel rooms in more than 500 cities and lets you book from your phone. Hotels are rated Basic, Hip, or Luxe, so you have an idea of what you're getting. (A new feature now lets you book deals up to seven days in advance. Prices aren't as good as the same-day deals, but there are savings to be had.)
On the flip side, ever booked and paid for a hotel room in advance and then had a last-minute change of plans? Roomer, available for Android and iOS Free, helps you sell that reservation to someone who is looking for a last-minute deal.
Stay in touch, but don't get stuck with huge data bills. Wi-Fi Finder provides a listing of hotels, restaurants, airlines, stores, and other locations across the country, throughout Europe and around the world that offer free Wi-Fi hot spots.
Traveling with a group and sharing expenses? Cost Split, for iOS, lets you set up a budget and keep track of who spends what throughout the trip. Each person can add expenses (from their own device), as they go along. At the end of the trip, the app generates a report outlining who owes what and to whom.
Here's one of my travel resolutions — never pay full price for a drink. With Happy Hours, an app for iOS and Android, you can find the best food and drink deals wherever you are in the U.S. Search by day, time, location, and other features, like free Wi-Fi or type of cuisine.
Still not sure what is and what's not allowed in your carry-on bag? To help clear up questions, the Transportation Security Administration has created a free mobile app, "My TSA," available for iOS and Android. The app includes tips on how to prepare for various security lanes before getting to the airport and a "Can I Bring…" tool, which lets you know what items can and can't go through security in checked or carry-on baggage. Users just type the name of the item in the search field for information.
If you're driving to Boston, New York City, Chicago, San Francisco, or one of more than 100 other cities, download the Best Parking app before you go. Once you arrive at your destination, plug in an address, cross street, neighborhood or attraction, and the app will direct you to the cheapest nearby parking lot. Rates are updated regularly, and links to any available discount coupons are provided. The app also lists airport parking deals. Available for iOS, Android, or BlackBerry users.
When you gotta go, you gotta go. Airpnp, (no, that's not a typo), lets residences and businesses rent out their bathrooms to people who need to use them. You plug in your location and the iOS app lists nearby restrooms and the charge to use them. Payment is made through the app. Charges generally range from $1 to $5 per, well, tinkle. Users rate their experience afterward so you can see how each restroom stacks up.
Waze, a traffic and navigation app for iOS and Android, posts real-time traffic info from drivers in your area. The app alerts you to any accidents, road hazards, road, or bridge closures or traffic jams ahead, posts area gas prices so you can find the cheapest fuel and lets you coordinate arrival and departures times when you're traveling with friends.
Photo: David Shumaker via Flickr