Freeway Incident Raises Questions On How Police Interact With Public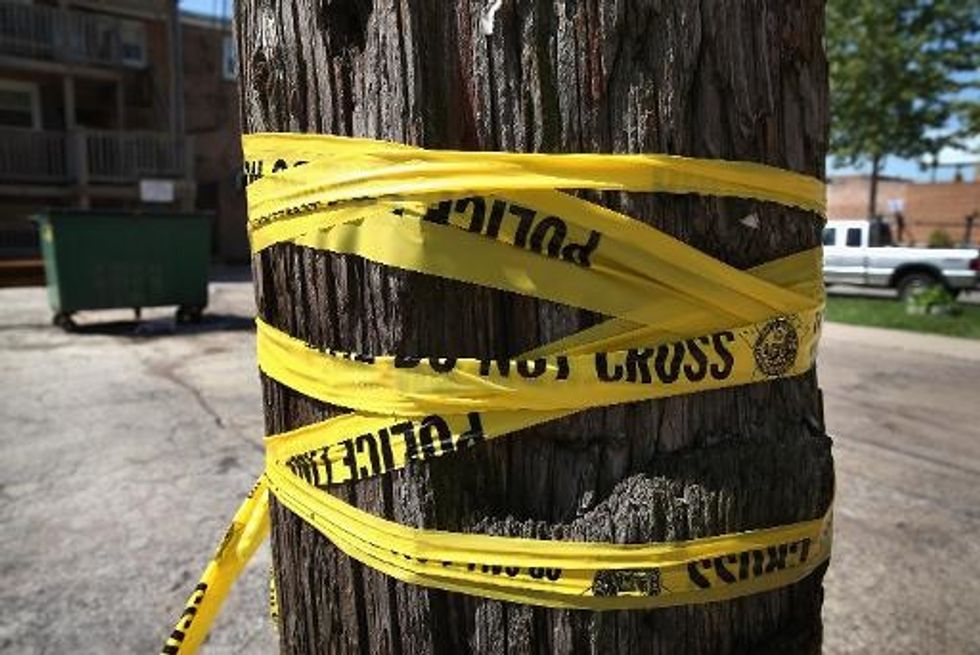 By Scott Gold, Joseph Serna, and Kate Mather Los Angeles Times
LOS ANGELES — Marlene Pinnock is a mother of two who once studied as a bookkeeper and accounting. But her life has not been simple.
She was known as a sweet, friendly presence by some who lived in a homeless encampment beneath an overpass where the 10 Freeway crosses La Brea Avenue. She had been arrested several times on suspicion of minor offenses in that same Mid-City neighborhood of Los Angeles.
On July 1, she ventured onto the 10 Freeway, barefoot, carrying a purse, and veering into lanes of traffic. A California Highway Patrol officer arrived on the scene and tried to get her off the freeway shoulder.
What happened next has generated investigations, outrage, and unanswered questions. A motorist shot a cellphone video showing the officer repeatedly punching the 51-year-old as her purse rested on the ground beside her.
To some experts, the incident was tragically familiar. The incident, they say, speaks to the ever-evolving, uneven, and imperfect encounters that take place daily between law enforcement officers and people in crisis.
"Law enforcement officers are now street corner psychologists," said Carla Jacobs, a prominent advocate for an effective mental health system. "Some are trained well. Some are not. But the reality is that they are cops. They are not psychologists."
The video, which has been played on television over the last few days, showed Pinnock walking near the La Brea exit. The CHP officer, who has not been identified by the agency, followed Pinnock on the shoulder — an attempt, the CHP said, to keep her from walking into traffic and endangering herself and others.
The officer ordered Pinnock to stop, according to a CHP document. Repeatedly, she ignored those commands, and then began walking "against the flow of traffic and into the traffic lanes," the document said.
On the video, the officer can be seen attempting to hold her arm. Pinnock appeared to try to twist away from him. At that point, the officer took her to the ground and began hitting her with his black-gloved fists, as she covered her head with her arms. After a matter of seconds, an off-duty officer helped subdue Pinnock, but not before the first officer landed at least nine blows.
Ron Thomas, whose homeless son Kelly Thomas died after a violent altercation with Fullerton police in 2011, said Monday that he initially supported what the officer did.
"He must take her into custody for her own protection. I was absolutely fine with that," Thomas said. "But then why in the hell did he start beating her? … It's absolutely appalling."
The beating of Pinnock did not approach the deadly end of Kelly Thomas' incident. Authorities said she was not seriously injured and she was taken to a hospital for "further evaluation." CHP Sgt. Denise Joslin declined to discuss Pinnock's mental condition, but noted that walking along a busy freeway at rush hour is "not something most people do."
CHP officials said the video captured only part of the incident. Capt. Greg Meyer, a retired Los Angeles police captain who is an expert on the use of force, said it was too soon to conclude if the force used was excessive or unwarranted.
"In my experience with videos, they're not the whole story," Meyer said. "Everyone would agree that just viewing someone punching someone else is not a pretty thing to see. But we need to figure out what happened. Why did it happen? And was it legally justified?"
Public records show Pinnock has been arrested at least a dozen times since 2008 by a handful of law enforcement agencies. She was suspected of crimes classified as misdemeanors, including thefts, trespassing, and one battery.
Pinnock graduated from Jefferson High School in South Los Angeles, attorney Caree Harper said. She underwent some training related to bookkeeping, and has two children and two grandchildren.
Los Angeles Police Department records, which detailed seven of her arrests, frequently described Pinnock as unemployed or a transient. Pinnock was well known to some people at a homeless encampment not far from where the altercation occurred. The encampment is littered with debris, trash, an old computer monitor and blankets.
Damon Taylor, 41, said he has known Pinnock for almost two decades and described her as caring and sweet.
"She won't do anything to harm anybody," he said.
John Burris, one of the Pinnock family attorneys, said Monday he didn't know why she was on the freeway but that the CHP's officers punches were clearly excessive. He said he didn't know much about Pinnock's mental history, adding that should be irrelevant to the way she was treated.
"Officers should be trained on how to deal with that," Burris said. "Do you get to use more force because they're impaired or not? The issue here is whether the force was justified."
Many agencies have begun sending some officers through 40-hour "crisis intervention" training, in which officers are equipped with skills that can de-escalate tension during exchanges with people who are acting out or might be suffering from a mental illness. But the training is time-consuming and expensive, and is still treated as an afterthought in many agencies.
Joslin said Monday the CHP's crisis intervention training was an "eight-hour, interactive training class intended for CHP uniformed and non-uniformed employees." She did not elaborate further, except to say the training was mandatory and "covers how to recognize persons with mental illness or conditions."
The programs are critical enough that they should be part of a standard law enforcement academy curriculum, said Michael C. Biasotti, chief of police in New Windsor, N.Y. Biasotti recently wrote an often-cited thesis at the Naval Postgraduate School in Monterey, Calif., in which he argued that the mentally ill population has begun consuming critical amounts of law enforcement resources nationwide.
Studies have shown, Biasotti's paper noted, that police in New York respond to a call involving a person with a suspected mental illness every 6.5 minutes. In Florida, police take 40,000 people into custody each year for psychiatric evaluations, more people than are arrested for assault or burglary.
"It's a mess," he said. "It's an urgent problem."
Staff writer Angel Jennings contributed to this report.
AFP Photo/Scott Olson
Interested in national news? Sign up for our daily email newsletter!