French Court To Rule On Secret Sarkozy Tapes Friday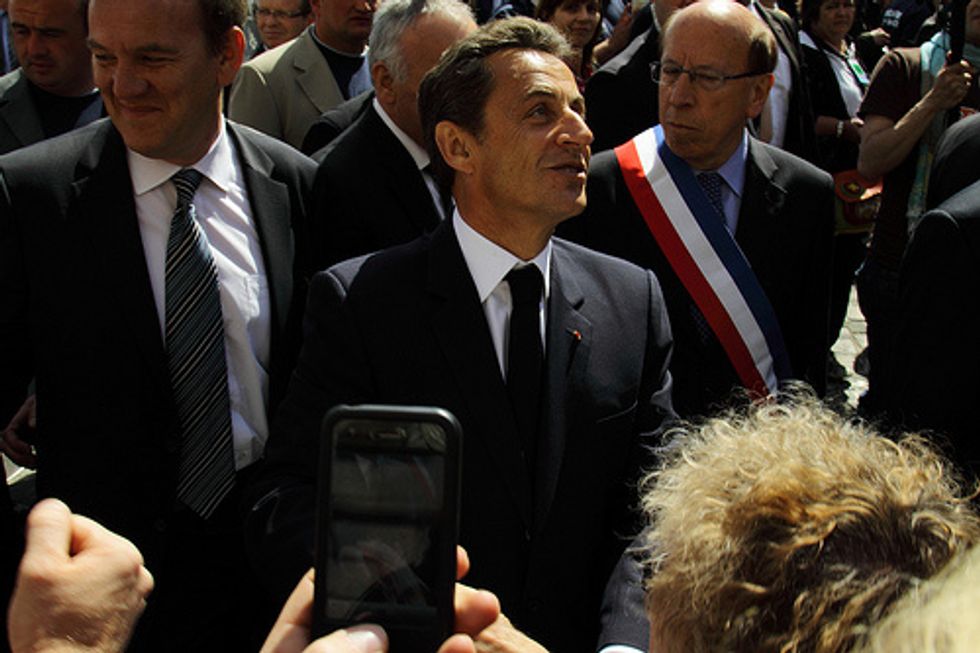 PARIS — A French judge will rule Friday on whether former French president Nicolas Sarkozy and his wife, Carla Bruni-Sarkozy, are to be granted an emergency injunction forcing the withdrawal of recordings secretly made when he was president.
The date was announced after the couple failed to show up at court Monday on the first day of the hearings because Sarkozy was attending the inauguration of an Alzheimer's research center in the southern city of Nice. The former president declined to comment on the legal proceedings.
The Atlantico.fr news site last week published extracts of conversations between Sarkozy and members of his inner circle that took place in February 2011. They were secretly recorded by one of his former chief strategists, Patrick Buisson.
It remained unclear how the recordings were leaked to the media with Buisson claiming the material was stolen from him. Sarkozy and Bruni-Sarkozy are seeking damages of 30,000 euros ($41,600) from Buisson.
In one of the recordings, Bruni-Sarkozy is heard joking with the former president and two aides about being the main breadwinner of the couple.
The other conversations, which Buisson is believed to have recorded for historical purposes, relate to a Cabinet reshuffle.
Atlantico has since removed the recording of Bruni-Sarkozy at her demand. The political recordings remain online.
The tapes provide insights into how Sarkozy viewed some of his ministers but contain no details that could be considered damaging to the center-right politician, who is believed to nurture hopes of a comeback in 2017 elections.
His chief complaint has been over the invasion of his privacy by both Atlantico and Buisson.
"Mr. Nicolas Sarkozy and Mrs. Carla Bruni-Sarkozy cannot accept that remarks made in private be recorded and published without their consent, the protection of the secrecy of private conversations being one of the foundations of a democratic society," the couple's lawyers said in a statement.
Two days after the tapes were published, Le Monde newspaper revealed that Sarkozy was also being secretly recorded by magistrates investigating his links to late Libyan dictator Moammar Gadhafi.
The paper said Sarkozy's mobile phone had been placed under a wiretap for nearly a year and the recordings had shown that a leading prosecutor had been leaking information to Sarkozy's lawyer about a case involving the ex-president.
Sarkozy served a single term as president from 2007 to 2012. He was subsequently defeated by Francois Hollande, a Socialist.
Photo: ©HTO3 via Flickr