Furious Trump Forced To Cancel GOP Convention In Florida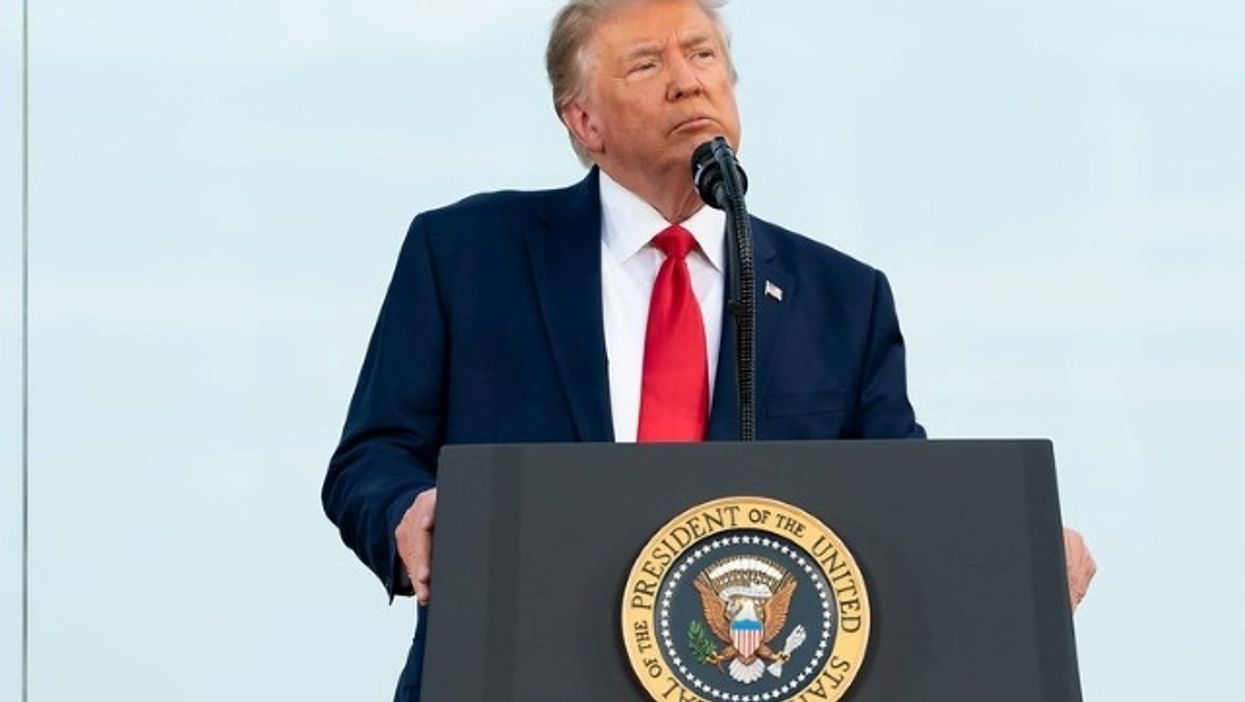 Photo by The White House
Reprinted with permission from Alternet
On Thursday, President Donald Trump was finally forced to admit that the Republican National Convention he has been dreaming of simply can't happen.
"I told my team it's time to cancel the Jacksonville, Florida, component of the GOP convention," he said. "We'll be starting in North Carolina for the Monday, we were never taking that off, that's remaining as it is. The delegates are going to get together, that's where they do their nomination."
---
He continued: "And we're going to do some other things with tele-rallies and online the week that we're discussing, which would be really good. I think we're gonna do it well. And I'll still do a convention speech in a different form. But we won't do a big crowded convention, per se — it's just not the time for that."
It seems the president has finally come around to realize what many others have been screaming for months: There's simply no way to responsibly hold a massive presidential nominating convention in person during a pandemic. Many key members of the president's own party had already announced that they did not intend to attend the event because of risks.

But Trump was insistent. He repeatedly lambasted North Carolina Gov. Roy Cooper, a Democrat, who demanded that the convention would have to comply with the state's coronavirus safety guidelines, which the president would not abide:
Trump lost the battle to impose his will on North Carolina, so he turned to Florida, which has a governor much more pliable to his whims. But many observers argued that the shift was unworkable. Not only would the pandemic make the situation dangerous, changing plans so late in the game was a logistical — and expensive — nightmare. Recent reports suggested that, to mitigate the spread of the virus in a region where cases are surging, parts of the convention would be held outside. In August. In Florida.

There was no way the convention was going to go smoothly as attendees fight off the virus, dehydration, and heatstroke all at once. When the Jacksonville mayor and sheriff came out this week to say that they were unable to provide security for the convention, it was just a matter of time before the president caved.
While these events have little impact on anyone who wasn't planning on attending the convention, they're indicative of the completely blinkered and haphazard approach the president had taken to the pandemic. He's been driven entirely by his own misguided and egocentric instincts rather than any rational assessment of the circumstances. And he lashes out at those, like Cooper, who tell him hard truths. He's the last person you should want in charge of an event like RNC — let alone the entire United States of America.