Fugitive GOP 'Informant' Luft Is Right-Wing Media's Latest Broken Toy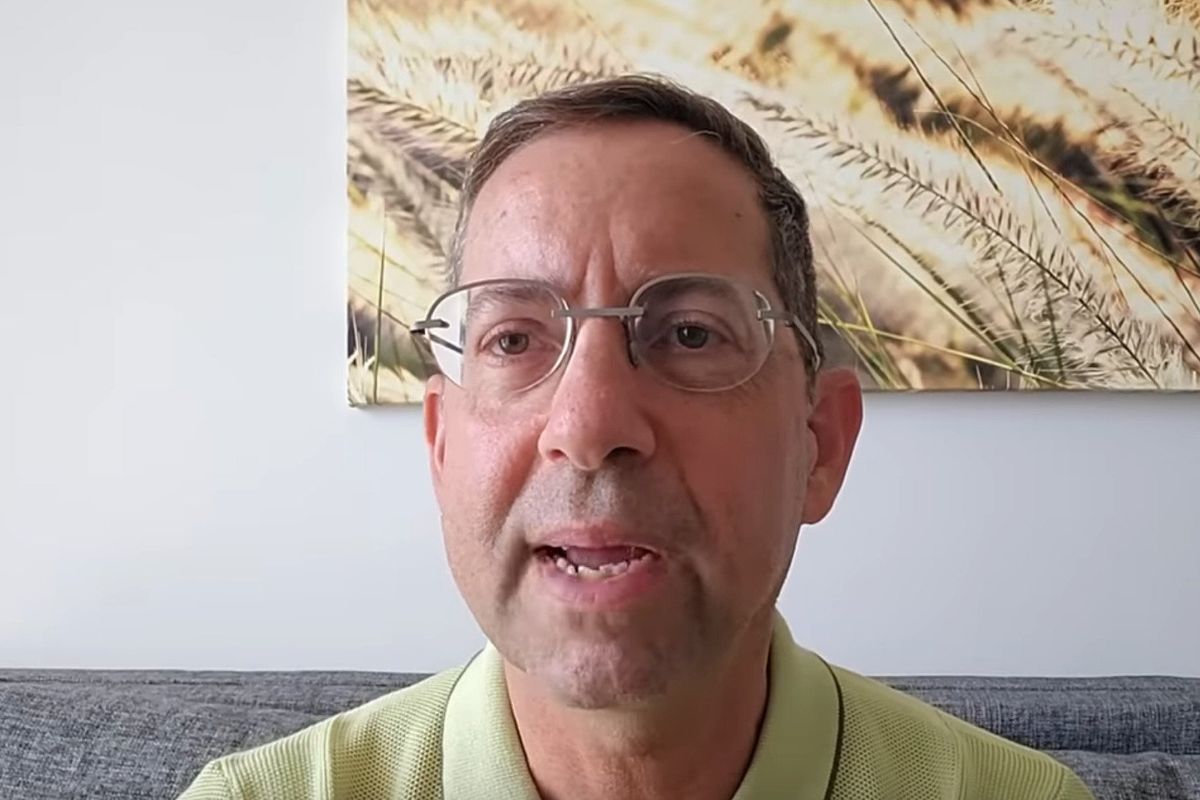 Within the right-wing echo chamber, the evidence that will finally expose the corruption of Democrats and their deep state pawns is always on the way, yet tantalizingly out of reach. Gal Luft, the House Oversight Committee "informant" and indicted fugitive, is just the latest source.
It goes like this: Republican politicians will trumpet some new document or witness, and their propagandists will puff it up as a game-changer, the final piece of the puzzle. But when the right's heavily touted sources are finally revealed, they do not move — and then all the same players settle on a new Macguffin and restart the cycle.
This pattern has played out an untold number of times over the past six years. Republican politicians want to get booked on Fox, right-wing media personalities want to fill airtime and column inches, and both need ways to defend Donald Trump, attack his predecessor, and excite the base. Just wait, they tell their audiences. Wait until you see the text messages revealing the FBI's anti-Trump "secret society." Or Rep. Devin Nunes' (R-CA) memo. Or Richard Grenell's "unmasking" list. Or special counsel John Durham's report. Or the Biden bribery tapes. Then the perfidy of our enemies will be unveiled, and they'll finally get their comeuppance.
Yet another of those Macguffins imploded on Monday when federal prosecutors announced charges against Luft, a dual U.S.-Israeli citizen who helms a Maryland-based think tank and had been touted on the right as a "whistleblower" who would expose President Joe Biden's corrupt ties to China. The prosecutors accused Luft of "multiple international criminal schemes," including serving as an unregistered agent of the Chinese government, and said that he had been arrested in February, but jumped bail and is currently a fugitive from justice.
Rep. James Comer, the Republican chair of the House Oversight Committee, caused a stir in May when he revealed during a Fox interview that an "informant" his committee had been working with regarding purported corrupt Biden business dealings in China had vanished.
"Unfortunately, we can't track down the informant," Comer told Maria Bartiromo. "We're hopeful that the informant is still there."
Last week, that "informant" reemerged — in a 14-minute recording provided exclusively to New York Post columnist Miranda Devine, a Trump favorite and Fox contributor who is the author of a book about Hunter Biden's laptop.
In the "extraordinary video," Devine writes, Luft "claims he was arrested in Cyprus to stop him from testifying to the House Oversight Committee that the Biden family received payments from individuals with alleged ties to Chinese military intelligence and that they had an FBI mole who shared classified information with their benefactors from the China-controlled energy company CEFC."
She adds that "[i]t remains to be seen whether Luft is the man who will bring down the Bidens, but he is not going quietly into the sunset" and that he is denying all the charges against him.
The Luft video drew a new storm of coverage on the right as Devine made the rounds on Fox and elsewhere talking up her story. It led Fox's The Ingraham Angle, with guest host Pete Hegseth highlighting the "explosive allegations" and praising Devine for her "fantastic scoop."
And the right quickly began working the press to treat the story with credulity. "Media silence on key would-be witness Gal Luft's Biden revelations speaks volumes," wrote the Post's editorial board. "Dr. Luft released a video making pretty damning allegations against President Biden and his son Hunter. And yet in the media? Crickets," Megyn Kelly complained on her podcast.
Then on Monday, the Justice Department unsealed the charges against Luft. As CNN reported, he "was charged with failing to register as an agent for China in the US, including in 2016 acting through a former high-ranking US official who was then advising President-elect Donald Trump. He was also charged with acting as a middleman to aid Chinese companies buying weapons. The indictment also alleges Luft violated US sanctions by attempting to broker sales of Iranian oil."
Luft gave the right a ready-made excuse and they are deploying it, decrying the fugitive as an innocent victim of the purportedly weaponized Justice Department. The charges make it seem somewhat less likely, however, that Luft will be the one to finally crack the case against Biden.
But don't worry, this isn't over yet. You see, I hear there's an FBI FD-1023 form out there that will change everything…
Reprinted with permission from Media Matters.