Gallup Poll: Trump Doesn't Have What It Takes To Be President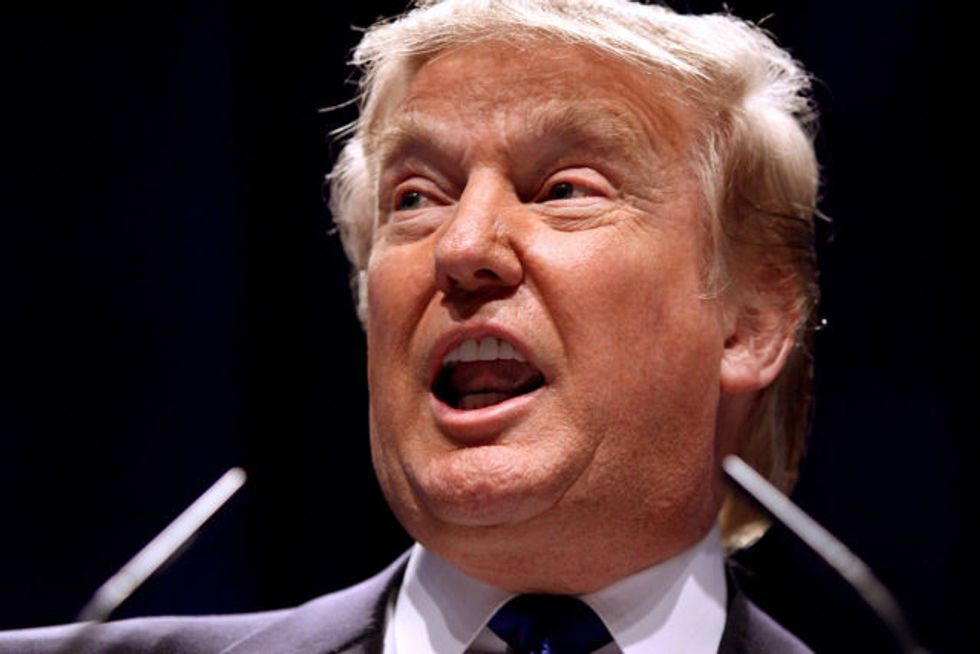 Trump is simply not presidential material. At least, that's what a majority of Americans believe, according to a new Gallup poll released Tuesday.
The survey says 58 percent of Americans don't think Trump has the "personality and leadership qualities a president should have."
That's far higher than the results for former Presidents Barack Obama and George W. Bush. According to Gallup, 40 percent of Americans didn't believe Obama had the qualities to be president, while 35 percent of Americans didn't believe Bush had the qualities to be commander in chief.
Gallup said that Trump's character is one of his biggest weaknesses heading into the 2020 reelection campaign and that a focus on his personal qualities would hinder his chances at winning a second term.
"Democrats can enhance their odds of beating Trump in 2020 by nominating a candidate who is perceived as having a strong character," Gallup wrote in an analysis of their poll.
So far, Trump has paid hush money to porn actresses that he had affairs with, stands accused of obstruction of justice in special counsel Robert Mueller's report, sides with murderous dictators over American citizens, and whines and complains better than a misbehaved toddler.
That gives Democrats a lot of material to work with on the campaign trail.
Published with permission of The American Independent.