Any Gaza Truce Must Lead To Hamas Disarmament: Kerry
@AFP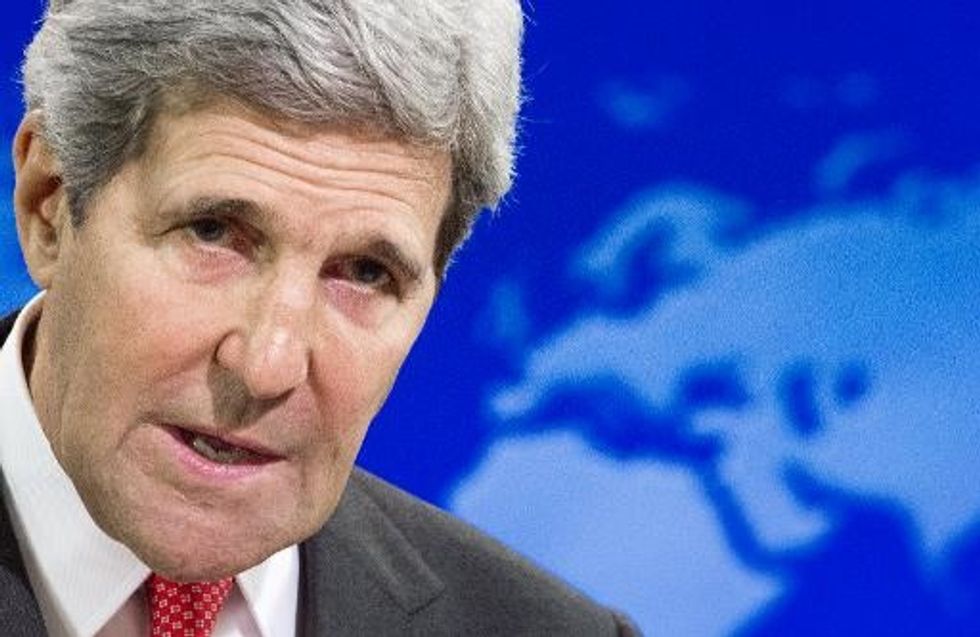 Washington (AFP) — U.S. Secretary of State John Kerry Monday said international efforts to agree a truce between Israel and the Palestinians in Gaza must lead to the disarmament of Hamas.
Kerry, who arrived back in Washington late Sunday after a week-long mission in the Middle East to try to stop the fighting, told reporters he was continuing to work "toward establishing an unconditional humanitarian ceasefire."
Such a truce "could honor Eid which begins now and that will stop the fighting, allow desperately needed food and medicine and other supplies into Gaza, and enable Israel to address the threat which we fully understand and which is real, the threat posed by tunnel attacks."
"We believe the momentum generated by a humanitarian ceasefire is the best way to be able to begin to negotiate and find out if you can put in place a sustainable ceasefire on that addresses all of the concerns," the top U.S. diplomat insisted.
But he added: "We also believe that any process to resolve the crisis in Gaza in a lasting and meaningful way must lead to the disarmament of Hamas and all terrorist groups."
"Regrettably, there were misunderstandings about 12 hours versus 24 hours" which blighted his efforts last week to extend a short 12-hour ceasefire, Kerry said.
"So we are trying to work hard to see if these issues can be clarified in a way that allows Israel and the Palestinian Authority and factions, the other countries involved, working through the Egyptian initiative, to be able to find a way to silence the weapons long enough to be able to begin to negotiate."
The conflict now in its third week has killed more than 1,000 Palestinians.
The Israeli army on Monday sent messages to thousands of Palestinians living near Gaza City to flee, after a new mortar shell killed at least four people in Israel.
AFP Photo/Paul J. Richards
Interested in world news? Sign up for our daily email newsletter!