Geithner: We'll Hit The Debt Limit Monday, 'Extraordinary Measures' Needed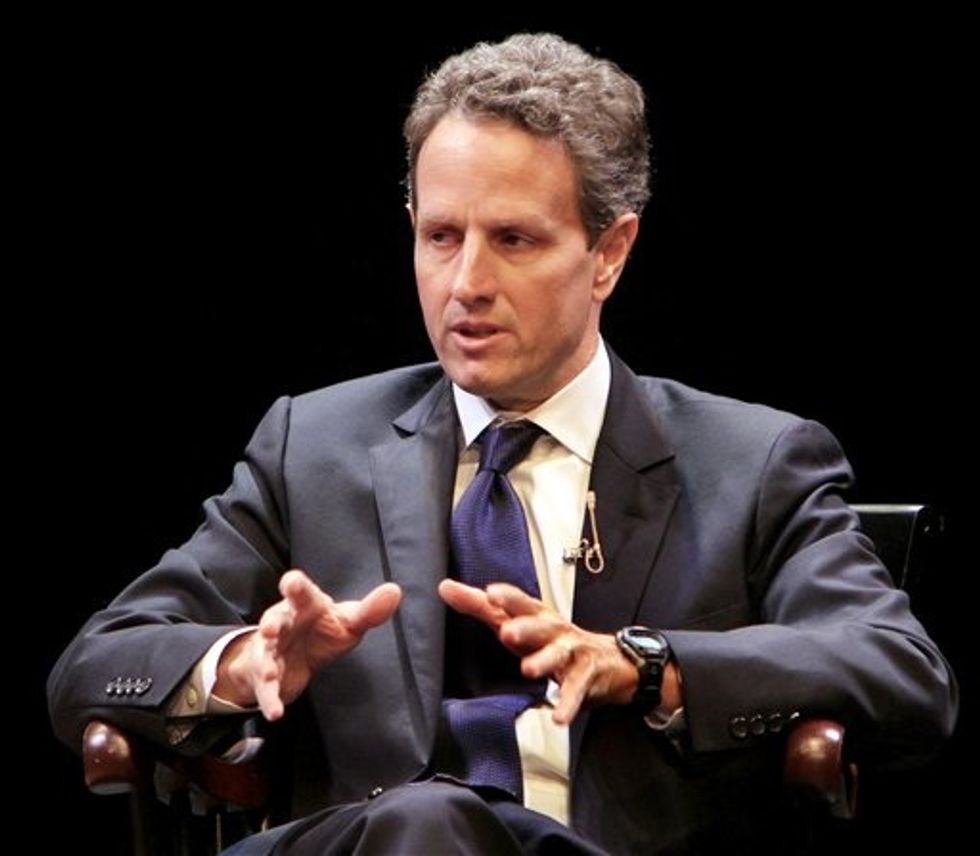 Treasury Secretary Tim Geithner sent a letter to Senate Majority Leader Harry Reid Wednesday, explaining that the U.S. will hit the statutory debt limit on December 31 unless Congress acts.
Geithner said "extraordinary measures" could give the government $200 billion in leeway that would allow the government to pay its bills until around March. If we go over the so-called "fiscal cliff," that would allow even more breathing room, as tax breaks expire and automatic spending cuts would go into effect — despite the contraction it might trigger on the economy as a whole.
MSNBC's Steve Benen compared Geithner's warning to the gas dashboard light coming on.
Raising the debt limit gives the Secretary of the Treasury the authority to go further into debt to pay bills that are entirely the result of bills passed by Congress.
In 2011, Republicans held the debt limit hostage for spending cuts for the first time in American history. In the week before a deal could be made, which led to much of our current "fiscal cliff" situation, the stock market erased 6 months of gains.
The president has said that he will not go down this same path.
Whether this means that he's willing to invoke the 14 th amendment — which reads, "The validity of the public debt of the United States, authorized by law, including debts incurred for payments of pensions and bounties for services in suppressing insurrection or rebellion shall not be questioned" — is unclear.
President Bill Clinton said in 2011 that he would do just that and force the GOP to take him to court.
So 2013 begins with a GOP's strategy of obstruction yielding ever more completely avoidable crises.
Photo credit: AP Photo/Jim Cole