George Pataki Super PAC Opens Office In New Hampshire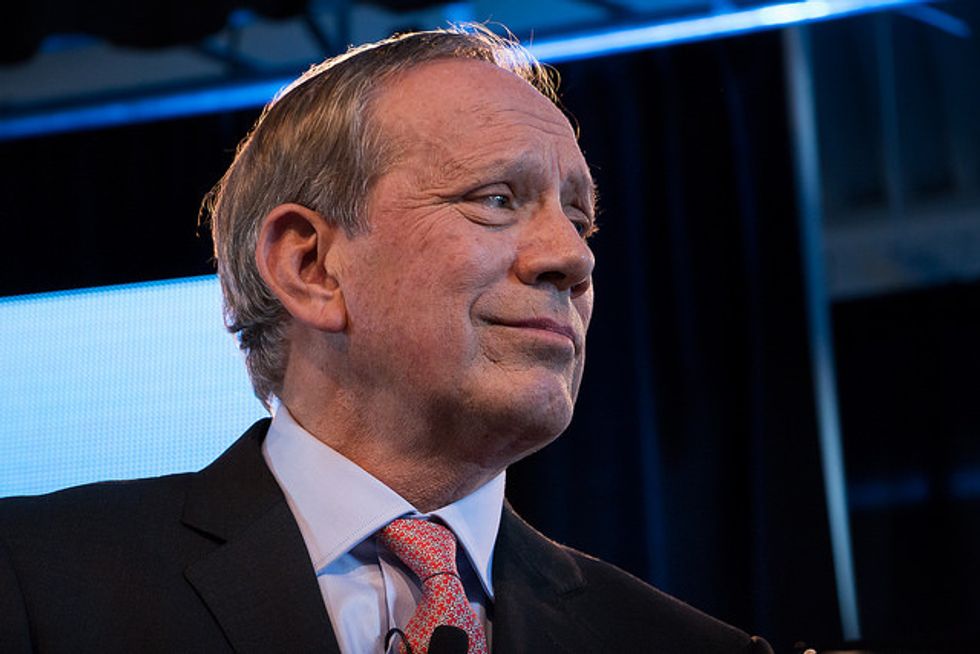 By Freeman Klopott, Bloomberg News (TNS)
The super PAC headed by George Pataki opened an office in New Hampshire Thursday, as the former three-term New York governor considers a run for president.
Pataki, a Republican, also has formed a steering committee composed of civic leaders and elected officials in New Hampshire, which will hold the first presidential primary early next year, according to an emailed statement from We the People, Not Washington, his political action committee.
He said the members of the committee share in his goals to reduce the size of government, simplify the tax code and allow people their individual freedoms.
"New Hampshire is in the spotlight every four years and with their help we can put this agenda in the spotlight, too," Pataki said in the statement.
Pataki, 69, has traveled to the Granite State more than a half-dozen times since September. Earlier this week, he said it's a good bet that he'll formally declare his candidacy. He also considered running in 2008 and 2012.
Photo: iprimages via Flickr