Santos Saga Features Russian Oligarch, His Bagman, And Paul Manafort
@LucianKTruscott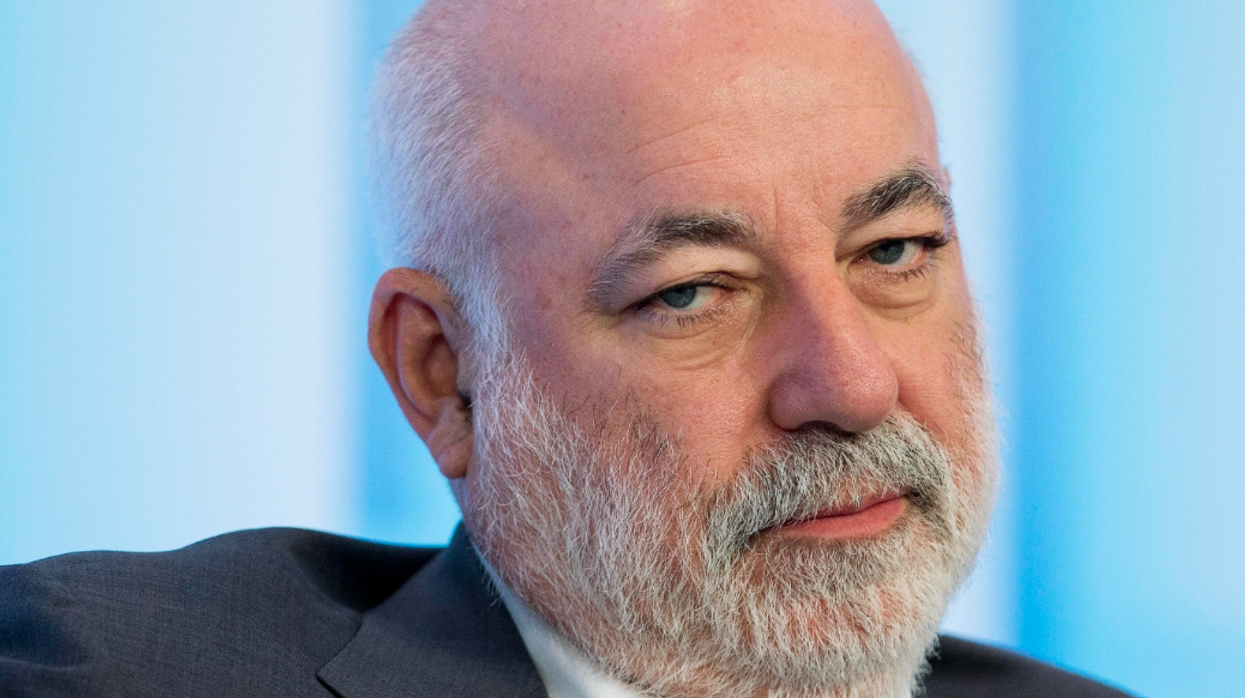 I love writing these columns. Do you love reading them? You can out by becoming a paid subscriber or giving someone a gift subscription to my Substack for New Years!
Folks, it's never a good sign when two county prosecutors and the federal government are looking into your undies drawer. The Queens County District Attorney's office announced today that they are looking into any potential crimes committed by serial liar and erstwhile representative-elect from New York's Third Congressional district, covering northern Nassau County and parts of the Borough of Queens. The offices of the Nassau County District Attorney and the U.S. Attorney for the Eastern District of New York have also announced investigations into whether Santos has committed any crimes.
It also became known yesterday that Santos lied about his mother's death. He had already lied about his mother's birth and possibly her name, but this time he claimed that his mother was working in the South Tower of the World Trade Center on September 11, 2001, and survived the terrorist attack that day but died a few days later. No one has been able to find any records of his mother's passing in 2001, but Santos himself helpfully tweeted on December 23rd of last year that the date marked the five year anniversary of his mother's death, which would put her passing in 2016, a year there were no terrorist attacks on the World Trade Center or anywhere else in the United States for that matter, unless you include November 8, when Donald Trump won an election he claimed was "rigged" for the presidency.
And it emerged this week that Santos was the recipient of some $56,100 in various campaign contributions from Andrew Intrater and his wife. Intrater is or has been an investment adviser to his cousin, Russian oligarch Viktor Vekselberg, who is close to Russian President Vladimir Putin. Vekselberg was sanctioned by the U.S. government in 2018 for his ties to Putin and the Russian computer hacking group indicted by Special Counsel Robert Mueller for interfering in the 2016 election. Vekselberg was stopped by FBI agents at Teterboro Airport in 2018 and questioned about his ties to the Russian government. His cell phone was also seized.
Vekselberg also attended Trump's 2016 inauguration and was present at the infamous dinner in Moscow in 2015 when Michael Flynn sat next to Putin and was the featured speaker. Flynn was then employed by the Trump campaign as its chief foreign affairs advisor and would go on to become Trump's first national security adviser. His term in office lasted just over two weeks before he was fired for lying to the FBI about his contacts with Russian Ambassador Sergey Kislyak about lifting sanctions imposed by the Obama Administration on Russian officials and certain oligarchs for their involvement in trying to influence the 2016 election.
Vekselberg was the single largest shareholder in the Bank of Cyprus, a bank which was involved in funneling money to Trump's campaign chairman, Paul Manafort, when he was working for the right-wing government of Ukraine. Manafort was indicted, tried, and convicted of financial crimes involving his time as a political adviser to pro-Russian candidate for the Ukrainian presidency, Viktor Yanukovych, who won the office but was later ousted by Ukrainian demonstrators in a "soft" revolution seeking closer ties to NATO and the European Union. Yanukovych fled Ukraine, leaving behind a gaudy palace he had built for himself, along with a private zoo of exotic animals.
Here is where it gets more and more interesting. In February of this year, in the weeks before Putin's illegal invasion of Ukraine, Santos was busy tweeting pro-Russian garbage and attacking President Biden: "Joe Biden is willing to start a war in Eastern Europe and send American soldiers to a deadly combat zone to protect Ukraine's border, but fails miserably to protect the American southern border," was one tweet on February 2, just three weeks before the Russian invasion. Ten days later, on February 12, Santos tweeted: "We are going to enter a war in the middle of the Eastern Europe winter against Russia, to defend the sovereignty of Ukraine. Meanwhile this is the sight at the US southern border, where our sovereignty is no longer a priority." Both tweets were accompanied with photos of immigrants crossing the border between the U.S. and Mexico.
At the time Santos made these tweets, his campaign had already received $32,800 from Intrater, the cousin and money manager for Vekselberg, friend of Putin and owner of most of Russia's aluminum industry. Later this year, in the midst of his campaign for Congress, Santos told the Washington Post that Ukrainians had "welcomed the Russians into their provinces." He went on to tell the paper, "It's not like Ukraine is a great democracy. It's a totalitarian regime. They're not a great bastion of freedom."
After the Russian invasion of Ukraine began, Santos went on Fox News and claimed that his grandfather was Ukrainian. On the date of the invasion, Santos tweeted, "Pray for Ukraine!"
As I reported yesterday, The Forward located genealogy records proving that Santos' grandparents were born in Brazil before World War II, shooting down his claims that they were Holocaust survivors who escaped Europe through Brussels.
The Daily Beast reported this week that the lying sack of shit only began using the name Santos after his association with a Ponzi scheme in Florida that collapsed, costing investors in the scheme more than $17 million. Before that, "Santos" was calling himself George Devolder. When he first ran for Congress in 2020, he began calling himself George Devolder-Santos, and then this year ran as plain old George Santos. It is unclear what names his purported Ukrainian grandparents used.
It is clear, however, that Santos received one hell of a lot of money from Andrew Intrater and his wife. The Daily Beast reported that Intrater poured $20,000 into something called GADS PAC, "a leadership political action committee bearing the candidates initials, plus $12,100 to Devolder Santos Nassau Victory, a joint fundraising committee formed with the Nassau County Republican Party." The Nassau County Republican Party announced this week that it would not back Santos if he runs for reelection in 2024.
Everyone has been wondering where this character Santos, who only recently was being evicted from rundown apartments in Queens and stiffing friends who loaned him money, got the cash to run for Congress this year. He "loaned" $700,000 to his own campaign using money no one can find the source of, other than the company he set up and dissolved within a single year called the Devolder Organization.
Santos, who used the name Devolder when he was fleecing Floridians out of their hard-earned savings, is now claiming that's his middle name. But who knows? He also claimed that his company "lost four employees" at the Pulse nightclub massacre in Florida. That was before he claimed in a radio interview that they weren't exactly employees but were potential employees "in the process of being hired."
But that was before he was taking money from friends of Putin and accusing Ukraine of being a "totalitarian regime," which was before he was taking the side of Ukraine in its war with Russia…but who knows? Maybe tomorrow he'll claim his Brazilian heritage and jump on a jet and move into his non-existent apartment in Rio worth "between $500,001 and $1 million." That is, if he hasn't faced yet another eviction by then.
Lucian K. Truscott IV, a graduate of West Point, has had a 50-year career as a journalist, novelist, and screenwriter. He has covered Watergate, the Stonewall riots, and wars in Lebanon, Iraq, and Afghanistan. He is also the author of five bestselling novels. You can subscribe to his daily columns at luciantruscott.substack.com and follow him on Twitter @LucianKTruscott and on Facebook at Lucian K. Truscott IV.
Please consider subscribing to Lucian Truscott Newsletter, from which this is reprinted with permission.