George Washington Bridge Fiasco Threatens Chris Christie's Reputation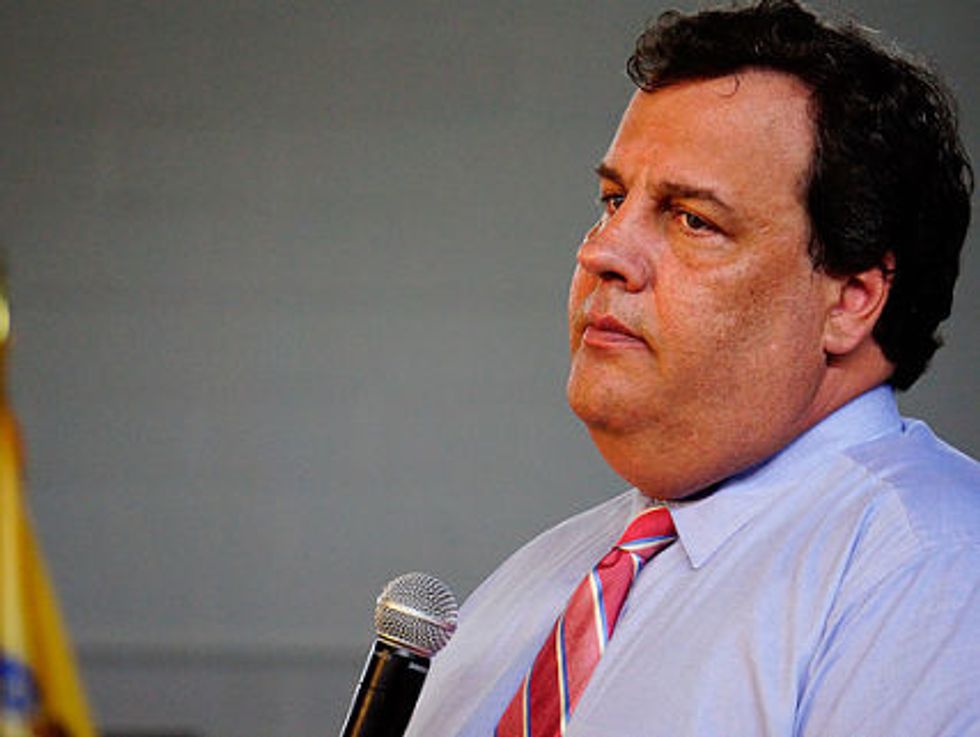 At face value, it seems like a ridiculous question: Did appointees of Governor Chris Christie (R-NJ) order the closure of traffic lanes on the George Washington Bridge as political payback? As the bizarre story unfolds, however, it no longer seems too far-fetched.
Here's what we know: In early September, local access lanes to the George Washington Bridge in Fort Lee, New Jersey, were closed without warning. The mayor of Fort Lee alleged that the lane closures, and the subsequent traffic nightmares, were a political move against him for not endorsing Christie in this year's New Jersey gubernatorial election. David Wildstein, the Port Authority's director of capital interstate projects, resigned on Friday, December 6, claiming the bridge fiasco had become a "distraction." Port Authority of New York and New Jersey executive deputy director Bill Baroni followed suit and resigned on Friday, December 13.
Testimony from Port Authority officials on the New York side of the agency has further reinforced the theory that the lane closures were politically motivated. Patrick Foye, Baroni's counterpart from New York, testified Friday that he did not believe the explanation that the lanes were closed to conduct a traffic study. Perhaps more damning, Foye testified that upon discovering the lane closures he was able to fix the problem easily, but did not go public with this information after his counterparts in New Jersey asked him not to.
Since this story broke, Governor Christie has maintained his innocence, and even joked about the dangerous traffic disaster that was created by the lane closures. But Foye's testimony — and his desire to get to the bottom of the incident — seem to have weighed on the governor. Christie allegedly called New York governor Andrew Cuomo to complain about Foye's insistence on uncovering why the lanes were mysteriously closed.
In short, Christie is scared that this hiccup will cost him popularity points.
"Chris Christie said this thing is a joke, it's not for real, but he called Andrew Cuomo about it? It means that Chris Christie was worried. Very embarrassing for Chris Christie," a source familiar with the Port Authority told Capital New York.
Governor Christie, however, denied that he called Governor Cuomo to discuss the matter and even said Baroni's resignation had nothing to do with the scandal. "Senator Baroni offered his resignation and I accepted it," he said at a news conference Friday. "But this was nothing I hadn't planned already."
For editorialists in New Jersey, this bizarre turn of events reinforces the political payback theory. "An explanation that once seemed utterly ridiculous — that the lanes were closed to create traffic havoc in the town of Fort Lee as some sort of political retribution against the town's Democratic mayor — has actually emerged as the only logical explanation," The Newark Star Ledgerwrote Friday.
Photo: Bob Jagendorf via Flickr