George Zimmerman: President Obama Amped Up Racial Tension Against Me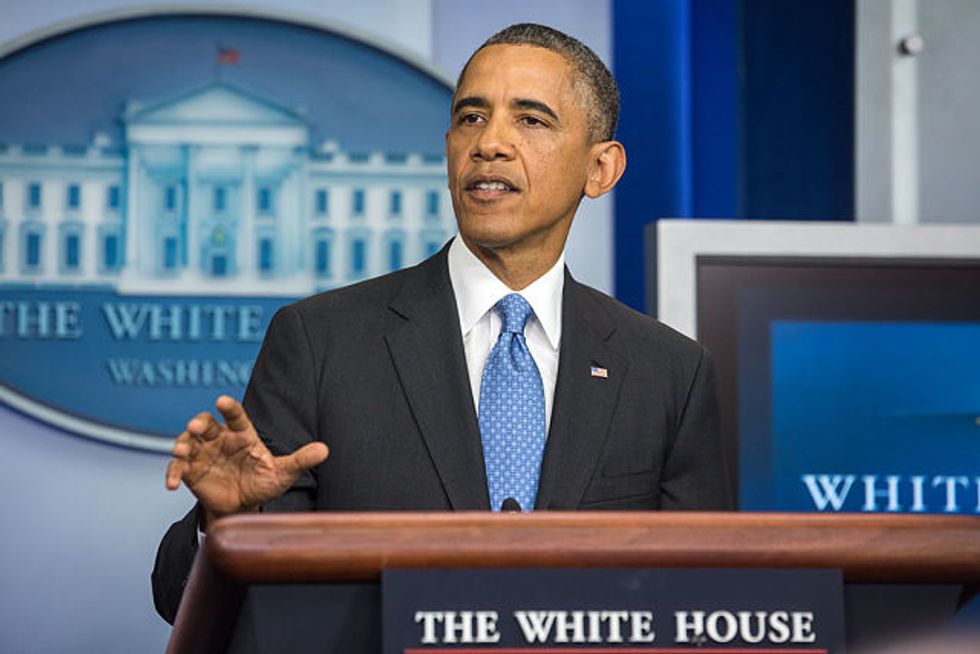 By Rene Stutzman, Orlando Sentinel (TNS)
ORLANDO, Fla. — In his first public comments since the U.S. Department of Justice announced it would not prosecute him for violating Trayvon Martin's civil rights, George Zimmerman says he was victimized by President Barack Obama.
The president should never have allowed the DOJ investigation and is guilty of ramping up racial tension when he said, "If I had a son, he would look like Trayvon," Zimmerman said.
Zimmerman is the Neighborhood Watch volunteer who killed Martin, an unarmed black 17-year-old, in Sanford on Feb. 26, 2012, setting off civil rights demonstrations across the country and beyond.
A Seminole County jury acquitted Zimmerman of manslaughter in 2013.
Zimmerman went into hiding after the shooting and still tightly guards his privacy.
He has rejected most media request for an interview but on March 8 video-recorded an interview with his Tampa divorce lawyer, Howard Iken, of Ayo and Iken PLC.
In it, he faulted the media for portraying him as a racist and the criminal justice system for bringing him to trial but saved his harshest criticism for Obama, whom he accused of trying to prosecute "an innocent American."
"For him to make incendiary comments as he did and direct the Department of Justice to pursue a baseless prosecution, he by far overstretched, overreached," Zimmerman said.
The president, who he referred to as "Barack Hussein Obama," should have told the public, " 'Let's not rush to judgment,' " Zimmerman said.
On Feb. 24, the Department of Justice announced that it would file no charges against Zimmerman and was closing its 3-year-old investigation.
According to Iken, federal authorities have not returned to Zimmerman the Kel-Tec 9mm semiautomatic pistol that he used to kill Martin.
Iken interviewed Zimmerman in Orlando.
"Do you have a clean conscience at this point?" the lawyer asked about the shooting.
"Yes, sir."
"Do you wish (it) … had turned out differently?"
"I believe that the American judicial system failed in the sense that I should not even (have) gone to trial, but I do believe that the jury process succeeded," Zimmerman said.
He said he's convinced there's nothing he could have done differently that would have allowed both he and Martin to survive their confrontation that night.
"In all fairness, you cannot as a human feel guilty for living, for surviving," he said.
"Are you the same person right now that you were five years ago?" Iken asked.
"Absolutely not," Zimmerman said. "I have to have my guard up. … I still believe that people are truly good at heart, as Anne Frank has said, and I will put myself in any position to help another human in any way I can."
Photo: President Barack Obama delivers remarks on the verdict in the George Zimmerman trial for the killing of Trayvon Martin, in the James S. Brady Press Briefing Room of the White House, July 19, 2013. (Official White House Photo by Chuck Kennedy)