Georgia District Attorneys Vow Not To Bring Cases Under New Abortion Law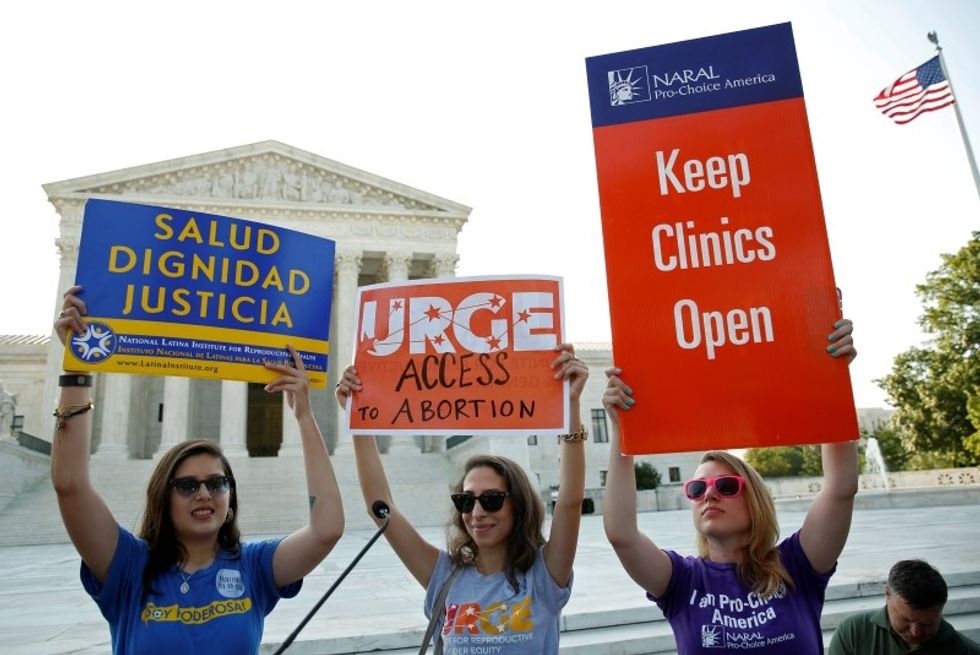 Georgia Republicans passed a law that would let women be prosecuted and jailed for abortion or even miscarriage — but prosecutors in the Atlanta area are saying they will refuse to take those cases to court.
"As a matter of law (as opposed to politics) this office will not be prosecuting any women under the new law as long as I'm district attorney," Danny Porter, Gwinnett County District Attorney, said in a statement.
A spokesperson for Fulton County District Attorney Paul Howard told the Atlanta Journal-Constitution that Howard "has no intention of ever prosecuting a woman under this new law." The spokesperson added that Howard would also refuse prosecute abortion providers.
"As District Attorney with charging discretion, I will not prosecute individuals pursuant to HB 481 given its ambiguity and constitutional concerns," Sherry Boston, district attorney of DeKalb County, said in a statement. "As a woman and mother, I am concerned about the passage and attempted passage of laws such as this one in Georgia, Alabama, and other states."
The law makes abortion a crime after the sixth week of pregnancy — or just two weeks after a missed period, before many women know they're pregnant — and threatens up to 10 years in jail for both doctors performing the procedure and the women getting it. Because it's difficult to tell an early abortion from a natural miscarriage, this would inevitably expose people who have miscarriages to prosecution. And because the law gives "personhood" rights to fetuses, it's also possible that people who have abortions could be prosecuted for murder.
The extremist attempt to make health care a crime is clearly not sitting well with those in charge of deciding whether and how to take criminal cases to court.
Georgia's far-right Republican governor, Brian Kemp, is already facing national blowback from signing the bill into law. Several A-list Hollywood actors have signed a petition to boycott working in Georgia because of the new law. And Kemp skipped a scheduled trip to Hollywood out of fears that protests would further harm Georgia's $9 billion film and entertainment industry.
Georgia is one of six states just this year to pass similarly extreme laws criminalizing women's health care. Because the laws violate women's constitutional rights, courts have either blocked them from going into effect already or will very likely do so in the coming months.
But the Republican-led governments of all six states are hoping that these legal challenges will make their way to the Supreme Court — where the extremist anti-choice Trump appointees Brett Kavanaugh and Neil Gorsuch could provide the votes necessary to uphold the attacks on women and health care, and end the nationwide legal abortion rights guaranteed under Roe v. Wade.
But at the local level, at least, some prosecutors are making it clear that they will protect pregnant people and doctors.
Published with permission of The American Independent. 
IMAGE: Demonstrators hold signs outside the U.S. Supreme Court as the court was due to decide whether a Republican-backed 2013 Texas law placed an undue burden on women exercising their constitutional right to abortion in Washington, U.S. June 27, 2016. REUTERS/Kevin Lamarque