Georgia GOP Chair Testifies Trump Campaign Ordered Fake Electoral College Slate
@DarrellLucus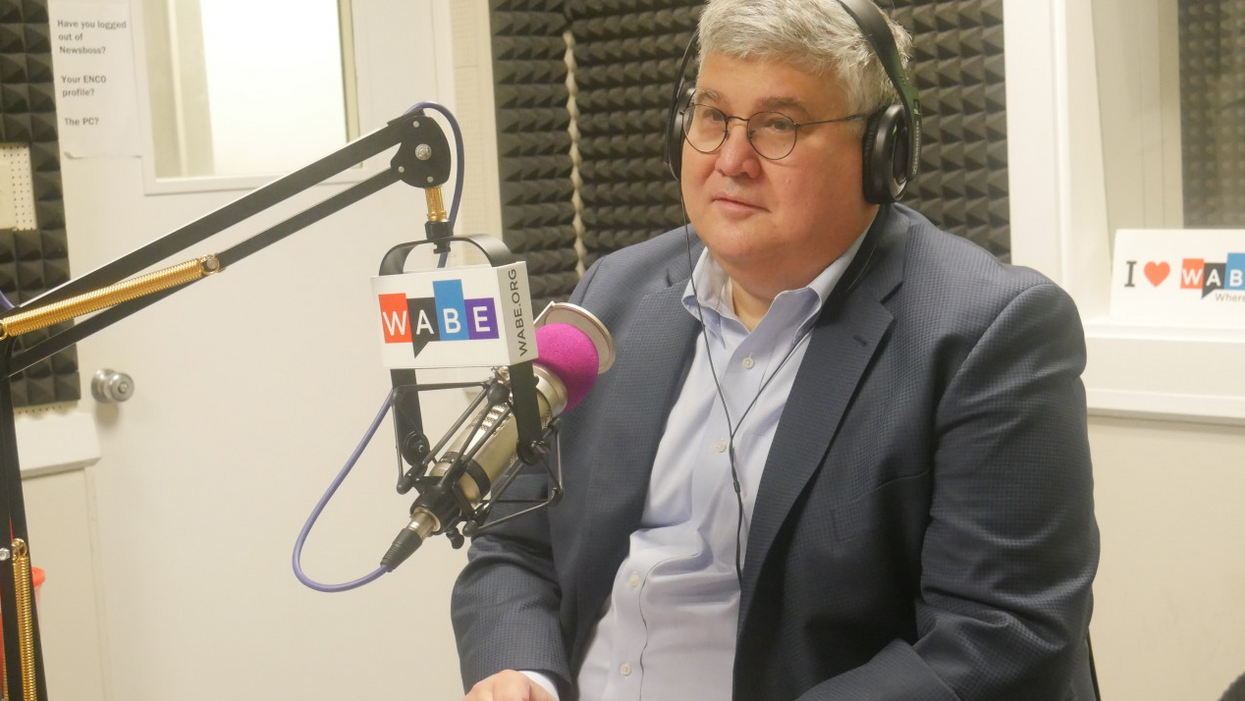 It has been amply established that the ones chanting "Stop the Steal!" were actually the ones attempting to steal the election. As part of that effort, Republicans in several states narrowly won by Joe Biden organized slates of "alternate electors" in hopes that the electors for Biden would be thrown out, allowing Trump to "win" the electoral college.
We already knew that they were acting on a rationale from lawyers with the Trump campaign. But on Friday, one of those "alternate electors" revealed under oath before the January 6 Committee that he and his compatriots were acting at the direction of the Trump campaign. Namely, Georgia state Republican Party chairman David Shafer, who was part of the "alternate elector" slate that was intended to overturn Biden's 11,780-vote win in Georgia. He was one of several "alternate electors" who had been subpoenaed by the Jan. 6 Committee.
Shafer's lawyer, Bob Driscoll, said in a statement that his client, "acting on the advice of counsel" for the Trump campaign, convened Georgia's slate of electors for Trump and Mike Pence "for the sole purpose of preserving a remedy" in case legal efforts to overturn Biden's win succeeded. Driscoll also represents Shawn Still, who served as the secretary of the "alternate electors."
There's a big problem with the line that these alternate electors were merely preserving a legal remedy for Trump. Ample evidence from the published record indicates that by the time these "electors" convened on Dec. 14, Trump almost certainly knew that any realistic path to a second term had been cut off. Remember, the Trump campaign knew as early as Dec. 12 that there was no basis to claims that voting machines powered by Dominion Voting Systems were switching votes in Georgia. The campaign knew as early as Nov. 14 that there was no basis to the outlandish claims floating around the deplorable tubes about Dominion. Without that conspiracy theory, Trump had no legitimate claim to Georgia's 16 electoral votes. And as we all know, there is no politically realistic path for a Republican to get to 270 without winning Georgia.
Simply put, these alternate elector slates were an act of sedition. Plain and pure sedition. And now we know that it was sedition. If Trump directed this effort, to my mind it is more than enough to disqualify him from running again, per the 14th Amendment.
Odds are that at least one person was watching this story with great interest—Fulton County district attorney Fani Willis, who is leading an investigation into Trump's attempt to steal Georgia. Willis, you may recall, got the green light to convene a special grand jury to aid her investigation. I wouldn't be surprised if Willis wanted to call Shafer in for a chat, given his testimony. After all, with Shafer's admission that he was acting at Trump's direction, it's only fair to ask what he knew and when he knew it.
Reprinted with permission from Daily Kos