In Georgia Runoff, Republicans Attack Absentee Voting, Again
@LauraClawson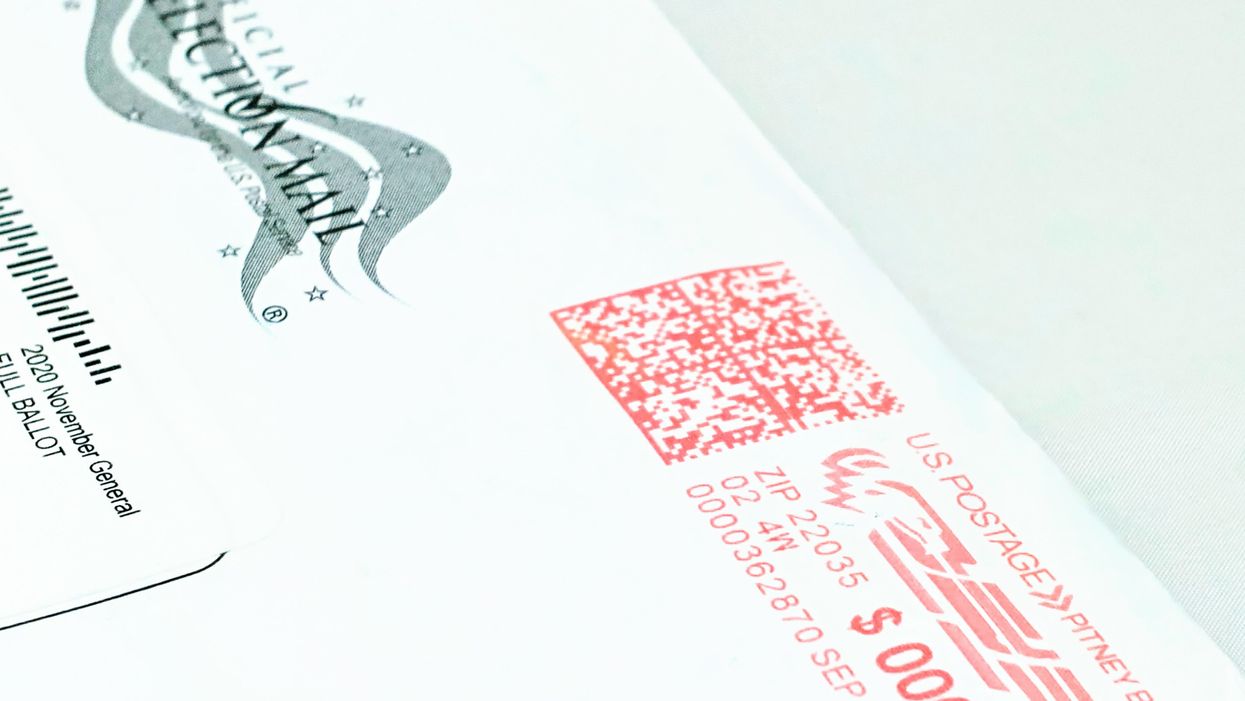 Reprinted with permission from Daily Kos
Absentee voting worked well for Republicans for years. Then Democrats won one election through heavy absentee voting, and now Republicans are trying to crack down on that. The effort is most pressing in Georgia, thanks to the two Senate runoff elections there on January 5, 2021, and Georgia Republicans are all in.
More than 378,000 Georgia voters have already sent in their absentee votes, and another 846,000 ballots have been mailed out but not yet returned. But Republicans are in court trying to make it easier to toss out ballots over signature matching questions and trying to end the use of drop boxes for turning in absentee ballots.
"Let me be clear: Before an absentee ballot is ever cast, a signature match is confirmed twice," Secretary of State Brad Raffensperger has explained, referring to the signature matching when an absentee ballot application is received and when the ballot itself is received. "Not once, twice. As in the signature is matched twice. I don't know how much clearer I can make that for everyone to understand."
However, Republicans are targeting the fact that under current signature-matching procedures, two of three election officials inspecting an envelope have to say that a signature doesn't match the one on file before it will be rejected. Instead, they want to reject ballots based on the say-so of one out of three officials. Talk about a situation ripe for abuse.
That's one lawsuit. Another challenges drop boxes, takes its own whack at signature verification, and wants to delay absentee ballots from being processed until Election Day, just to make sure the vote-counting process drags out as long as possible. And then, reports Politico, "A third suit filed in state court by the Republican National Committee and state Republican Party seeks to restrict the use of drop-boxes to business hours and suggests changes related to poll observers."
Phew. That's a lot.
Democrats are filing their own suits, with Marc Elias suing four counties on behalf of the New Georgia Project, trying to get early voting times extended.
On Fox Business, Sen. Rand Paul (of Kentucky, not Georgia) spewed out a lot of lies about voter fraud and then explained some of the logic behind attacks on absentee voting—which, again, was a big Republican voting strategy right up until Donald Trump decided he didn't like it and Republicans stopped doing it but Democrats won by doing it a lot—saying "I'm very, very concerned that if you solicit votes from typically non-voters, that you will affect and change the outcome."
All the lies about voter fraud and the crux of it is still the concern that people will vote who don't usually do so. Not people who shouldn't be allowed to vote. Just people who don't always do so. That's the danger Republicans are worried about. That's the reason to fight to make it harder to vote. It's literally just about keeping people from voting. Which we knew, but it's still amazing that they say it right out.
Rand Paul rails on how Georgia was supposedly stolen — "but probably most importantly" absentee ballot applications… https://t.co/74YaWyufuE

— Eric Kleefeld (@Eric Kleefeld) 1608212399.0