Georgia Senators Will Consider Future Clinton Supreme Court Nominees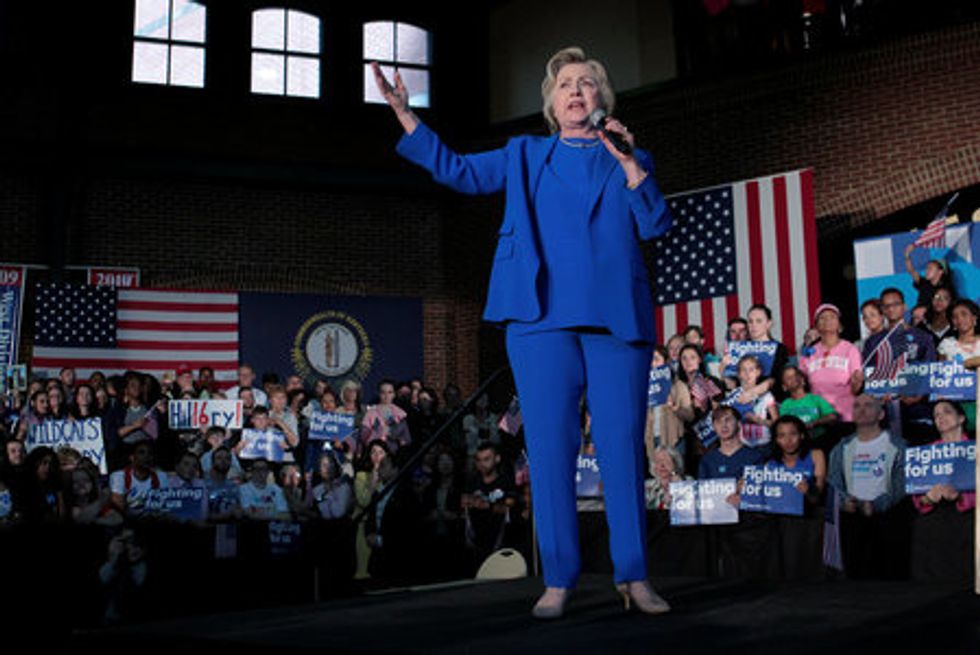 WASHINGTON (Reuters) – Georgia's two Republican senators broke with members of their party, saying they would consider Supreme Court nominees put forward by Democratic candidate Hillary Clinton if she wins the presidency, the Atlanta Journal-Constitution reported on Sunday.
The comments from U.S. Senator Johnny Isakson, who is up for re-election on Tuesday, and U.S. Senator David Perdue came after Republican Senators John McCain and Ted Cruz suggested they might block any of Clinton's potential nominees.
"You don't shirk your responsibility when you're an elected official. You sanctify your responsibility, and that's what I'll do. I'll consider who she nominates at the time she does and make a decision that's right for the people of Georgia," Isakson told the Atlanta newspaper.
A spokeswoman for Perdue, a member of the Senate Judiciary Committee, told the AJC: "He wants to ensure we have a Supreme Court justice who will uphold the Constitution, and he will examine each nominee independently based on their merits."
The death of conservative Justice Antonin Scalia in February has left the nine-member high court short one justice and evenly split between liberals and conservatives.
In March, President Barack Obama nominated Merrick Garland, a federal appeals court judge, to replace Scalia, but the Republican-led Senate has refused to consider the nomination, saying the next president should make the pick.
The Senate's inaction on Garland, a centrist, has made the Supreme Court a potent issue in the election. After many years of leaning conservative, the court could tilt to the left for the first time in decades if Clinton wins the election.
Isakson said he expects the Senate will confirm Garland before January in the event of a Clinton victory. Some Republicans fear Clinton would nominate a more liberal justice, swinging the ideological balance of the court even further to the left.
(Additional reporting by David Morgan; Editing by Paul Simao)
IMAGE: U.S. Democratic presidential candidate Hillary Clinton addresses the crowd during a campaign rally in the Hall of Fame Pavilion at Louisville Slugger Filed in Louisville, Kentucky, U.S., May 10, 2016. REUTERS/John Sommers II