Giant Russian Battleship Moskva Sinks After Ukraine Claims Missile Strike
@nationalmemo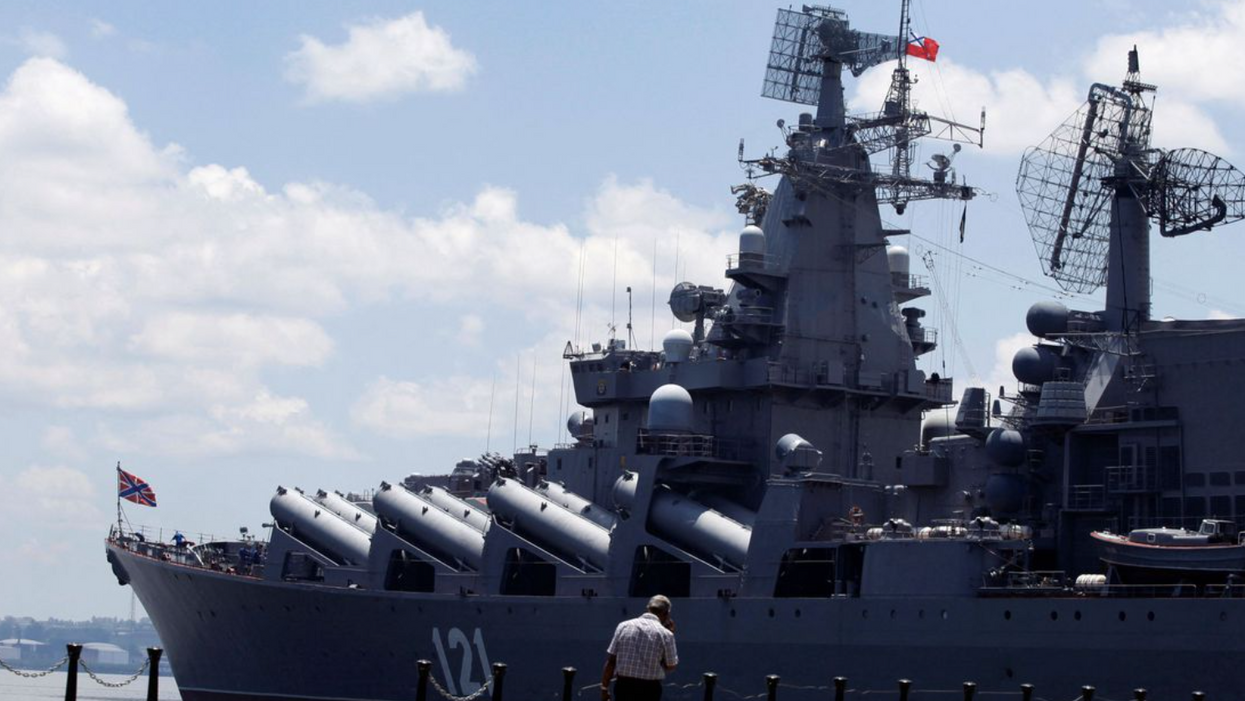 Photo by Reuters
Moskva, the giant flagship of Russia's Black Sea naval fleet, has sunk according to the BBC, which quoted Russian state media.
The huge vessel, with 510 crew members, was being towed to port when "stormy seas" caused it to sink, according to a public release from the Kremlin. Previous messages from the Russian government about the ship in distress claimed that it had suffered a fire onboard due to a munitions explosion -- and that the fire had been brought under control even as crew were evacuated.
But Ukraine officials have said their forces struck the Moskva with anti-ship missiles -- and claimed a victory in sinking the enemy flagship.
"We don't have the capacity at this point to independently verify that [missile strike] but certainly, the way this unfolded, it's a big blow to Russia," US national security adviser Jake Sullivan told Reuters.
Heavily armed with its own missile batteries, Moskva played a central part in one of the war's early episodes, when Ukrainian troops on Snake Island in the Black Sea urged the ship's commander to "Go fuck yourself" after he demanded they surrender.