Giuliani Meets With Mueller But Trump Still Resists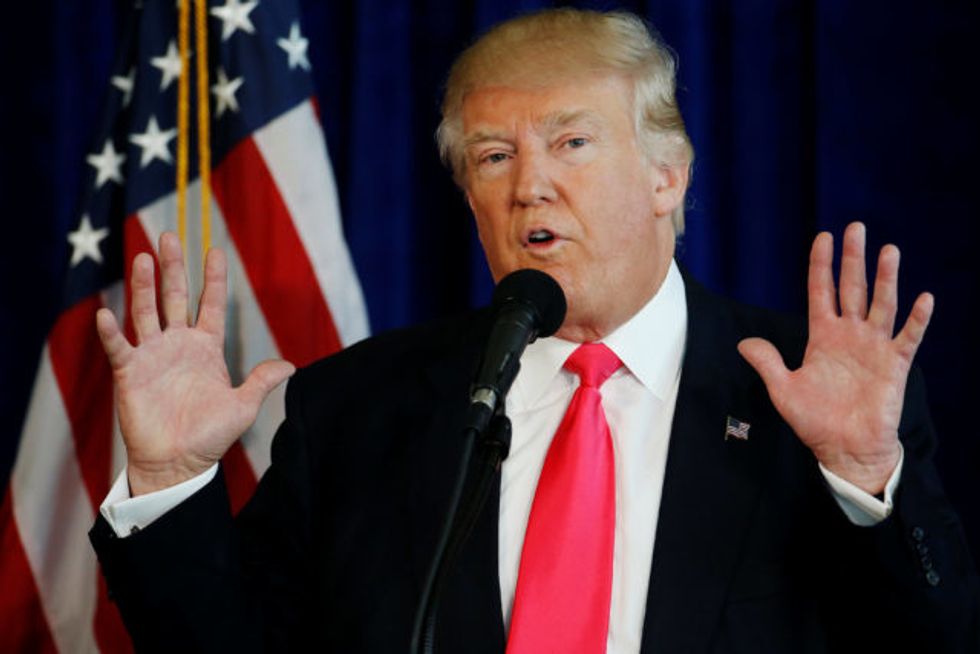 President Donald Trump continues to resist giving an interview to special counsel Robert Mueller, and his refusal could ultimately spark a massive legal battle between the White House and the FBI, according to a new report by the Washington Post.
Trump has previously said that he would meet with Mueller, including once at a press conference during which he called former FBI Director James Comey a liar. Trump said he would testify under oath, but since lying to the FBI is a crime, there would be no need for him to swear he was telling the truth.
But according to the new report from Robert Costa and Carol Leonnig, Trump soured on the idea of speaking to Mueller after the offices of his attorney Michael Cohen were raided by federal investigators.
The Post reports, nevertheless, that Rudy Giuliani, Trump's lawyer and the former mayor of New York, met with Mueller's team this week to discuss the possibility of Trump's talking to investigators. Giuliani warned the team that Trump is reticent.
Despite the misgivings, Trump may not have a choice. If he chooses, Mueller can likely subpoena the president and force him to testify. This could unleash a major legal battle between the president and the special counsel. Many legal observers believe Trump could not successfully resist a subpoena.
Trump may try to invoke the Fifth Amendment protection against self-incrimination to avoid answering particular questions, but that move could raise political dangers, if not legal ones.
Cody Fenwick is a reporter and editor. Follow him on Twitter @codytfenwick.