Giuliani: Trump Repaid $130,000 Porn Star Hush Money To Cohen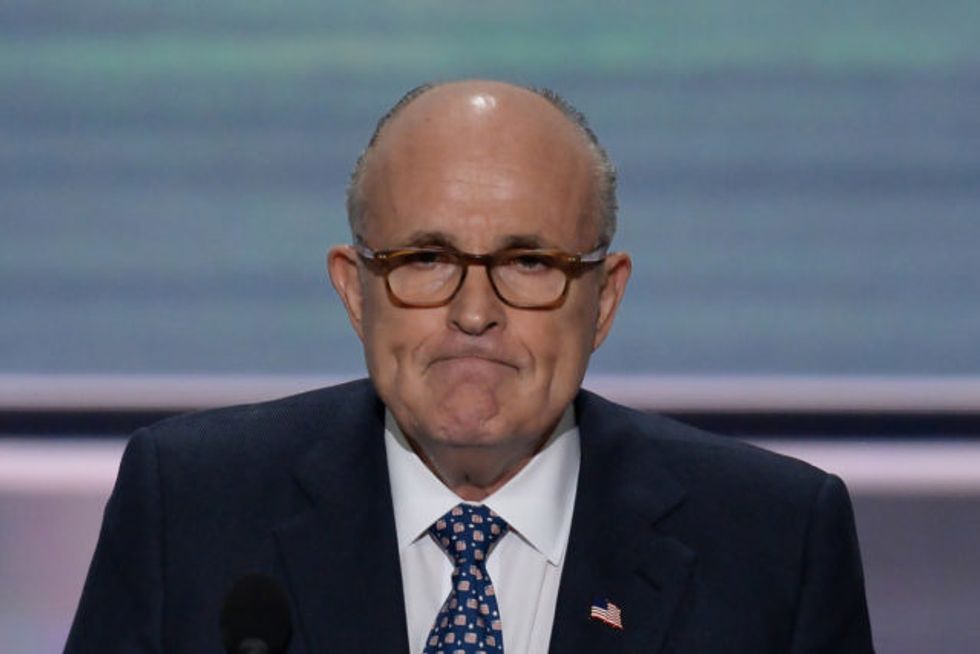 Rudy Giuliani told Fox News on Wednesday evening that President Trump had indeed reimbursed his attorney Michael Cohen for $130,000 in hush money paid to porn star Stormy Daniels in the months before the 2016 presidential election.
The former New York mayor, who recently joined Trump's legal defense team, told host Sean Hannity that the payment "is going to turn out to be perfectly legal; that money was not campaign money." He said, "Sorry, I'm giving you a fact now that you don't know," and added that the payment had been "funneled through a law firm, and then the president repaid it….He didn't know the specifics of it, he knew the general arrangement."
Giuliani's surprising remarks contradict Trump's own statement last month that he knew nothing of Cohen's payment to Daniels, whose legal name is Stephanie Clifford. Asked by reporters during a flight on Air Force One whether he had known about the payment, Trump replied "No" — and quickly referred further questions to "my attorney, Michael Cohen." Trump recently admitted that Cohen represented him in dealing with Daniels.
In keeping with Hannity's style, Giuliani launched a blustering attack on his client's adversaries, calling former FBI director James Comey "a pathological liar," referring to law enforcement agents who seized Cohen's records and electronic equipment last month as "storm-troopers," and scolding that Attorney General Jeff Sessions "should not have appointed" Rod Rosenstein as deputy attorney general. (Actually it was the president, not the attorney general, who appointed Rosenstein.)
Responding to the Giuliani interview, Daniels' attorney Michael Avenatii at first declared himself "speechless." But appearing on MSNBC shortly after Giuliani spoke, Avenatti said: "The President of the United States should not be lying to people about this. There may be campaign finance issues, money laundering, bank fraud. This is a very serious matter that deserves the attention of the American people."